lineup tbc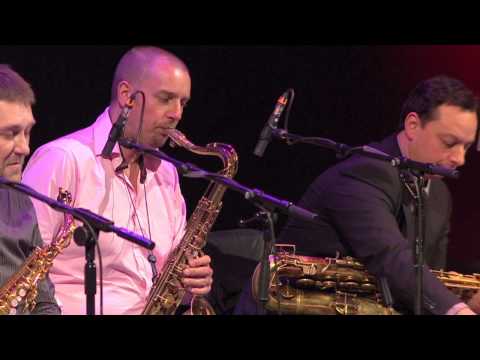 Bass guitar virtuoso Laurence Cottle returns to Ronnie Scott's with "Portrait Of Jaco" a big band project that features stunning recreations of the great bassists ensemble pieces. Cottle, like almost every electric bassist who plays jazz, has been influenced by the former Weather Report star's style that extended the range of Leo Fender's humble four string bass guitar to include high pitched harmonics, lead melody playing and of course intricate sax-like solos.
Yet Pastorius' musical legacy goes way beyond his groundbreaking chops, and Cottle has created brand new scores that magnify the smallest musical details that often result in tender harmonic flourishes or dazzling multi-layered contrapuntal melody lines.
Among Cottle's inventive charts is a reinterpretation of Jaco's infamous take on the tricky Miles Davis bebop head 'Donna Lee', which he originally played in a duo with just Don Alias on congas.
This newly minted version sees the entire band tackle the twisting unison melody before Cottle's transcription of Pastorius' amazing solo is spread amongst the horns to create a mesmerising call and response, sub-classical mini suite. Cottle himself is a commanding presence on fretless, evoking Pastorius' signature sound via punchy, syncopated bass lines and many fleet fingered runs across the neck of his bass, also reminding of just how far ahead of the curve the Florida-born genius really was.
This star-studded band includes the likes of saxophonists Alex Garnett, Nigel Hitchcock and the outstanding Gareth Lockrane on flute. Yet the real star of the show is Pastorius' sometimes overlooked music that through Cottle's scores illuminate the likes of 'Continuum', 'Portrait Of Tracey', 'Used To Be A Cha Cha', and forgotten gems such as 'Mysterious Mountain" and 'Reza' with a new light, love and lustre. This is a world-class band that needs to be heard by a whole new generation and Cottle may just be the man to pass on the flame of this mighty mind-expanding, groove heavy, punk jazz.