Jane Monheit – vocals, Michael Kanan – piano, Neal Miner – bass, Rick Montalbano – drums
"Everything I'm singing now is a reflection of my truest self," says Jane Monheit. "After all this time in the industry, after touring for 13 years, it's time to just be me, with complete and utter freedom."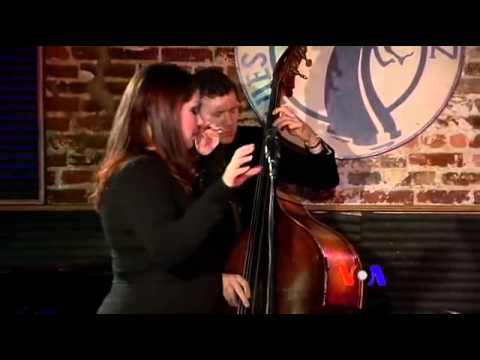 An extraordinarily gifted jazz vocalist whose sincere and romantic interpretations of exceptional songs has made her a favorite in both the jazz and cabaret worlds, Monheit has garnered numerous accolades in the past decade.

Her first album, Never Never Land, voted top debut recording by the Jazz Journalist's Association and stayed on the Billboard Jazz chart for over a year. Her albums In the Sun (2002) and Taking a Chance on Love (2004) yielded two Grammy nominations in the Best Instrumental Arrangement Accompanying Vocals recognizing the work of Vince Mendoza.
Monheit's The Lovers, The Dreamers And Me was released to widespread critical acclaim ( 2009), and showcases the admiration Jane has for songwriters past and present. In her current album titled Home, Monheit has upped the ante in her career by digging deep into what brought her to this music in the first place: great songs, and her passion for interpreting them. She continues to tour and perform in front of sold-out audiences worldwide.