Jon Hendricks - vocals, Kevin Burke – vocals, Aria Hendricks – vocals, Paul Meyers – guitar, James Pearson piano, Jeremy Brown bass, Matt Skelton drums
"Pound-for-pound the best jazz singer on the planet – maybe that's ever been" Al Jarreau
"The only one I want to lyricize my music" Thelonious Monk
"The godfather of vocalese and perfecter of the art" Kurt Elling
Currently in smashing form, Jon Hendricks is one of the most influential jazz-singers of all time. Ronnie Scott's now welcomes the genius in vocalese and improvisation and true innovator for this spectacular four night residency.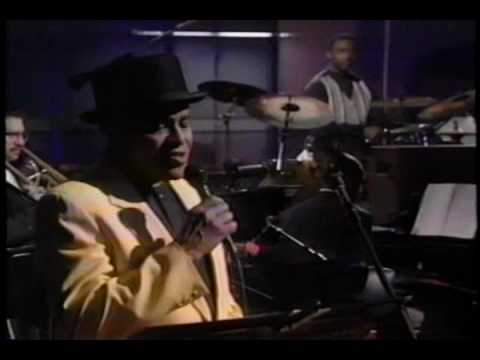 Offering a very different take on the art of jazz singing, Hendricks is credited with the invention of vocalese, a technique wherein the singer puts words to the instrumental lines of already existing songs that often results in a hugely impressive display of vocal control and dexterity. Arguably best known in the UK as the composer of Yeh Yeh an immortal hit for Georgie Fame, Hendricks also found fame with the UK jazz dance crowd, with his Latin tinged dance-floor filler I Bet You Thought I'd Never Find You, a big hit at the legendary Dingwalls all-dayers. His vocalese hits have included stellar reworkings of the music of Count Basie as well as smash hits with the likes of Watermelon Man, Take the A Train and Freddie Freeloader.
Regarded as one of the finest scat singers in jazz history, Hendricks also composed the lyrical arrangements for the album Vocalese by jazz vocal group Manhattan Transfer, which went on to win seven Grammy Awards, including one for himself as 'Best Singer'. Perhaps more important however, is the fact that he is still regarded, at the age of 91, as one of the finest, most influential and most innovate singers ever in jazz, or indeed any other type of music - his appearance at Ronnie Scott's is an unmissable opportunity to witness a master in action.
Jon Hendricks vocals, with Kevin Burke vocals, Aria Hendricks vocals, Paul Meyer guitar, James Pearson piano, Jeremy Brown bass and Matt Skelton drums
More about Jon Hendricks...
At the age of 14, Jon Hendricks often sang with Art Tatum. He continued to sing and also played drums while attending college in Toledo, Ohio, where he studied literature and later, law. On one occasion during this period he worked with Charlie Parker, who advised him to take up music professionally.
After moving to New York Hendricks recorded Four Brothers (1955) with Dave Lambert and Sing a Song of Basie (1957) with Lambert and Annie Ross. The vocal trio Lambert, Hendricks, and Ross soon became popular for its settings of lyrics to jazz arrangements; it continued until 1964 (Yolande Bavan replaced Ross in 1962). In 1960, Hendricks wrote and directed Evolution of the Blues Song for the Modern Jazz Festival at Monterey, California. After the trio disbanded he continued to sing with various ensembles.
In 1968, he moved to London and performed in Europe and Africa for five years, then moved to California, where he was a jazz critic for the San Francisco Chronicle (1973-4) and taught classes in jazz. He continues to record, and from the 1960s he has often performed with his wife Judith and children Michelle and Eric, and with Bobby McFerrin.
Hendricks excels both at setting lyrics to complex melodies and at performing those lyrics in an articulate manner, with the finesse of a virtuoso saxophonist. He is a fine scat singer, and is so adept at imitating instrumental sounds that his improvisations often surpass the solos played by his accompanists. Although he never recorded often enough, Hendricks did cut a classic Denon album featuring McFerrin, George Benson, Al Jarreau, and himself, recreating all the solos in the original version of "Freddie the Freeloader." He also recorded through the years as a leader for World Pacific, Columbia, Smash, Reprise, Arista, and Telarc.