"Ella Fitzgerald of Brazil" - Tony Bennett
Line up confirmed: Leny Andrade – vocals; Fernando Merlino – piano; Erivelton Silva – drums; Jamil Joanes - bass
Andrade, considered by many as the greatest singer of Brazilian jazz, is a well-respected jazz artist. Leny Andrade's eclectic style is a synthesis of samba and jazz. She has had several hits on the Brazilian charts. In 2007 she shared a Latin Grammy Award with Cesar Camargo Mariano for Best MPB (Musica Popular Brasileira) Album, Ao Vivo.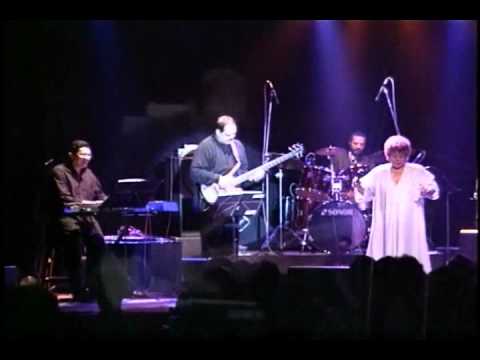 Leny Andrade has performed with Eumir Deodato, Paquito D'Rivera, Luiz Eça, Dick Farney, João Donato, Pery Ribeiro, and Francis Hime. She has been described by Tony Bennett as the "Ella Fitzgerald of Brazil". Likewise in Europe where she toured, she was the acclaimed Brazilians' First Lady of Jazz. This resulted in the recording of an American Songbook album Embraceable You in July 1991 at Volendam, in the Netherlands.

New York Times critic Stephen Holden wrote of Andrade's performance at Birdland on August 27, 2008, "To describe Ms. Andrade as both the Sarah Vaughan and Ella Fitzgerald of bossa nova only goes so far in evoking a performer whose voice seems to contain the body and soul of Brazil. You may think you know 'The Girl From Ipanema,' the final number in the show's opening medley of Jobim songs. But you haven't really absorbed it until you've heard Ms. Andrade sing it in Portuguese; disgorge might be a better word than sing, since, like everything else she performs, it seems to well up from the center of the earth."