THE RONNIE SCOTT'S LATE LATE SHOW!Top UK Quartet led by leading UK trumpeter
Quentin Collins Quartet and featuring the following lineups Fri 24th and Sat 25th June 2016:
Quentin Collins - trumpet/flugelhorn
Jim Watson - piano/keyboards
Moyses Dos Santos - electric bass
Jamie Murray - drums
Click The Video Below For A Taster Of The Late Late Show (actual band on the night varies!)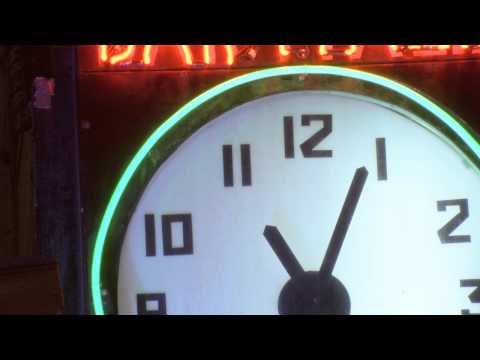 "We haven't had anything like this in New York for over twenty years". Wynton Marsalis

The Ronnie Scott's Late Late Show!

MONDAY - THURSDAY 11pm-3am
FRIDAY - SATURDAY 1am-3am

ENTRY ON THE DOOR
PREBOOKING AVAILABLE (MON - THUR ONLY)

£10 in advance, £12 on the door, £6 Students (with ID), FREE entry to MU, Club members and main show ticket holders

In 1959, saxophonist Ronnie Scott opened the door to a small basement club in London's west end where local musicians could jam. Today, it is one of the world's most famous jazz clubs attracting packed houses and the biggest names in jazz and popular music and Ronnie Scott's welcoming, stylish setting is also home to London's coolest late night hang.

Each night Monday to Saturday, after the main act, Ronnie Scott's presents the Late Late Show, where some of the UK's finest jazz talents take to the stage for a late night blowing session.
QUENTIN COLLINS BIOGRAPHY
Quentin Collins – Trumpet & Flugelhorn
"A Trumpeter whose style is a sizzling update
of the Morgan/Hubbard approach."
-MOJO Magazine
Brought up around the sounds of jazz by a music-loving father, Quentin had seen many of the greats by a young age, including Dizzy Gillespie, Lionel Hampton & Dave Brubeck. This had a profound influence upon his decision to become a professional musician.
In 20 years as a professional, Quentin has established himself as one of the UK's top Jazz/Commercial trumpeters, having performed, toured and recorded with a plethora of internationally renowned artists across many genres. These include Fred Wesley, Gregory Porter, Mark Ronson, Kyle Eastwood, Omar, Basement Jaxx, Roy Ayers, Alicia Keys, Dennis Rollins and Mulatu Astatke.
Quentin released his debut solo album, 'If Not Now, Then When?', on SunlightSquare Records in 2007. It received much critical acclaim:
"Proving that Collins knows a thing or two about good
song writing, 'If Not Now, Then When?' is an impressively intense debut."
-Jazzwise Magazine
"This debut album by England's top young trumpet master is breathtaking
from start to finish, and is sure to catapult Quentin
to stardom and yet more critical acclaim."
-HMV Magazine
MOJO magazine voted 'If Not Now, Then When?' one of its top jazz albums of 2007.
Quentin currently co-leads QC/BA, a Hammond-organ quartet with tenor sax titan Brandon Allen. QC/BA released their latest album, 'Beauty in Quiet Places', in September 2015 on Ubuntu Music. Some of the comments by the critics are below:
"It's so damn infectious, it's almost impossible to resist!"
-Blues & Soul Magazine
"Provides the listener with a dazzling array of solos from all four musicians,
especially the two leaders."
-UK Vibe Magazine
"From the up-tempo flavour of 'Fuerteventura' through the foot stomping 'Handshake' to
the full-on workout of 'Modal Tranesition', the listener is instantly gripped by
QC/BA's thrilling slant on the post-bop tradition."
-UK Vibe Magazine
"Superb album...absolutely contemporary and of the moment."
-Jazz Views
QC/BA's debut album, 'What's It Gonna Be?', released in May 2011 on Sunlightsquare Records, was greatly acclaimed by the critics.
"This talented quartet get the full five stars, not only for performing brilliantly
here but also for playing the type of jazz few can master - namely bright,
tuneful neo-bop originals that swing from start to finish."
-Jack Massarik, Evening Standard
For the past five years, Quentin has toured the world extensively with the Kyle Eastwood Band. Their latest album, 'Time Pieces', was released worldwide on JazzVillage in April 2015. 'Time Pieces' was the follow-up to 2013's highly acclaimed release, 'The View From Here'. Quentin is prominently featured as a performer and a composer on these two recordings.
Presently, Quentin hosts a twice monthly residency at London's prestigious Ronnie Scott's Jazz Club with his current quartet, featuring Andrew McCormack on piano and Gene Calderazzo on drums. He will be recording a new album during 2016 on Ubuntu Music with this line-up.