Booking now closed, a few tickets still left on the door.
On Monday 21st and Tuesday 22nd, Manu Katche will take to the stage at 8.30pm, followed by a late late set which main show ticket holders will be welcome to stay for.
On Wednesday 23rd, the main act will go on slightly earlier at
8.15
and doors will close at 10pm. There will be a separate ticketed late late show
(More Information On This Click Here)
Manu Katché - Drums, Jim Watson - Piano, Tore Brunborg - Saxophonist, Luca Aquino -Trumpet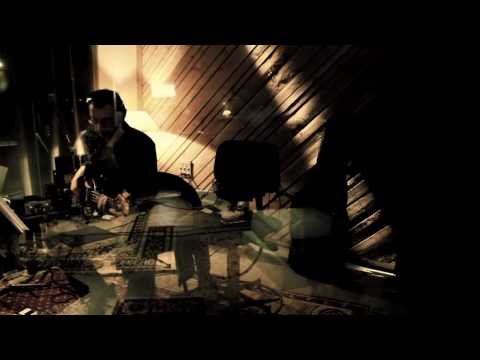 Trumpet
Manu Katché is often called a forgotten drumming hero. He has not appeared many times on the cover of magazines like Modern Drummer and not even in brochures of the companies he endorses. In spite of that, Manu is very popular amongst a wide range of American, European and African artists who recognize his main talent: blending a worldwide variety of musical styles into the regular drumset with great musicality, style and passion.

Manu Katché can be considered as one of today's leading drummers. Contrary to other drummer's drummers like Dave Weckl, Vinnie Colaiuta or Dennis Chambers he is not a virtuous drummer on first hearing. However, in his ability to lay down a basic groove and ornament it with short tom or cymbal strokes in a most peculiar, surprising, but very musical manner, he is practically inimitable and virtuous in his own way. This 'ornamented groove' is most typical of Manu Katché and it is what makes him recognizable on every album he plays on. I remember, for example, standing in a Florentine shoe shop and hearing an Italian record with those typical Katché drums. I asked the woman behind the counter what CD they were playing and it turned out to be the latest CD from Pino Daniele. I bought the CD a few days later and indeed....it was him playing the drums on the first five tracks.

The fact that Manu Katché is a drummer whose style you can recognize makes him quite special. Unlike, for example, guitar players, drummers cannot easily manipulate their instrument, and they have to 'keep the groove going' all the time, so they have just a limited amount of musical freedom. Some drummers can be recognized by their sounds (Phil Collins, Jim Keltner), some by their infinitely returning fills (again Phil Collins) others by their capability to play seemingly impossible drum parts (Vinnie Colaiuta), but Manu Katché is above all recognizable by his style. Contrary to drummers like Dave Weckl or Steve Gadd and 'thanks' to the fact that he is not a typical virtuous drummer Katché hasn't got a lot of conservatory-, music school-clones. It would be quite senseless to try to imitate him, because his style is mainly based on musicality and his vision on drumming as a sort of landscape-painting. Sounds are for Katché like colors. He uses his drumsticks as brushes and his drumkit like a palette. Like in real painting, tiny touches of color in bigger, colour-contrasting planes make the difference. For that reason he uses small cymbals (splashes) to add color to his playing.
Support: The Ronnie Scotts All Stars
The Ronnie Scott's All Stars are comprised of some of the greatest talents on the U.K scene, including some of our most regular performers James Pearson (piano), Sam Burgess (bass) and Pedro Segundo (drums)
James Pearson:-
Musical Director at Ronnie Scott's and the owner of a ferocious piano technique coupled with a sense of musicality rarely heard, James Pearson is one of the most exciting musicians to have emerged from the U.K in the last 25 years. After working with him, the late jazz legend Sir John Dankworth declared: "James Pearson is an exceptionally gifted artist. His masterful playing makes him head and shoulders above the rest of his contemporaries. He shows signs of true greatness".
Sam Burgess:-
Double Bass Despite only being in his early 30's, already Sam is a stalwart of the UK jazz scene. As well as appearing on numerous film soundtracks such as 'Bridget Jones's Diary' and 'Hannibal'. Sam's thumping, pounding, relentlessly driving bass lines have been heard accompanying the likes of Bob James, Billy Kilson, Gary Novak, Joe Lock, Dave Kekowski, Guy Barker, Dave O'Higgins, Pete King, Gareth Williams, Claire Martin, Jim Mullen, Alan Barnes, Tim Whitehead, John Horler, Gwyneth Herbert, John Dankworth, The BBC Big Band and Robbie Williams.
Pedro Segundo:-
At 22 years old Pedro Segundo, Portuguese drummer joins the James Pearson Trio at Ronnie Scott's Jazz Club.
Born and raised in Lisbon, picked up the drums seriously at the age of eight starting studying classical percussion a year later. In June 2011 he graduates from Guildhall School of Music and Drama in Timpani and Classical Percussion. His musical ability combines a blend of styles creating a unique sound on the drum set. He has played regularly with Dennis Rollins, Femi Temowo, Mário Franco, Cleveland Watkiss and many other artists touring in festivals all around the globe.
Other regular performers include:
Dave Ohm (drums), Natalie Williams (vocals), Alex Garnett (sax), Nigel Price (guitar), Steve Rushton (drums), Polly Gibbons (vocals), Alistair White (trombone), Gary Baldwin (hammond), Al Cherry (guitar), Matt Home (drums), Alan Barnes (sax), Ralph Salmins (drums), Arnie Somogyi (bass), Mark Smith (bass), James Nisbet (guitar), Pete Long (sax), Gerard Presencer (Trumpet), Dave O'Higgins (sax), Alec Dankworth (bass), Steve Fishwick (trumpet) and others...
To find out more, please go to:
www.myspace.com/thejamespearsontrio