Booking now closed, a few tickets still left on the door.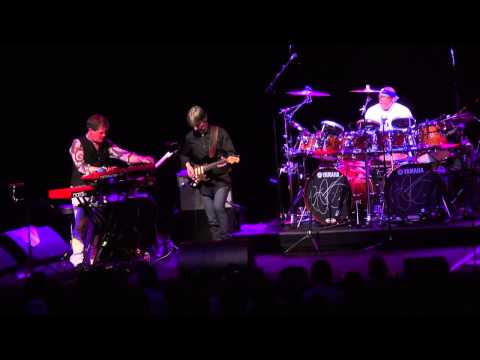 Billy Cobham - drums, Dean Brown - guitar, Gary Husband - keyboards, Ric Fierabracci - bass
CELEBRATING THE LEGENDARY ALBUM 'SPECTRUM' AND ITS 40 YEAR ANNIVERSARY SINCE RELEASE
FYI, Billy Cobham will also perform an after 'audience with' session on Sat 8th Feb 2014, For Info and Tickets For This Session, Click Here
The legendary drummer, with his matchless, dazzling, ambidextrous skills has applied the same insistent fervor to his long list of monumental achievements. He's an accomplished composer and record producer.
It is a rarely known fact that he was at the forefront of the electronic music industry and its development through Jazz. He was one of the first percussionists, along with Max Roach and Tony Williams to utilize the Electronic Drum Controller made in 1968 by the Meazzi Drum Company in Milano, Italy, while on concert tour with Horace Silver in Europe. He is one of the few Percussionists, specializing in the Jazz drum set to lead his own band. The award winning Cobham has custom designed trend setting acoustic and electronic drum sets and has endorsed products that he created and refined.
Performing soon at Ronnie Scott's, Cobham will enjoy speedy ticket sales and we recommend our guests book early to buy some of the best jazz tickets in London this year.
Support (feb18-20): 'Mike Lindup Quartet
Support (feb18-20): 'Mike Lindup Quartet
Support (feb 21-23): Hargreaves/Jankel collective feat Polly Gibbons
Support (feb 21-23): Hargreaves/Jankel collective feat Polly Gibbons