Booking now closed, a few tickets still left on the door.
Lineup:
Madeleine Peyroux (voc/gtr), Jon Herington (gtr), Barak Mori (bs)

Madeleine Peyroux, Jon Herington, and Barak Mori have been working together consistently since 2006 in varied formats. The Recreation project, named after both senses of the word: "leisure" and "reinvention", will showcase Peyroux's mammoth repertoire of 20th century pop standards and original compositions accompanied by the eclectic virtuosity of Herington (guitars) and Mori (bass). Most exciting, this is a new path for Peyroux into the laudable musical tradition known as the trio, and bound to be an intimate, jazz-laden adventure into the art of expressing soul and song!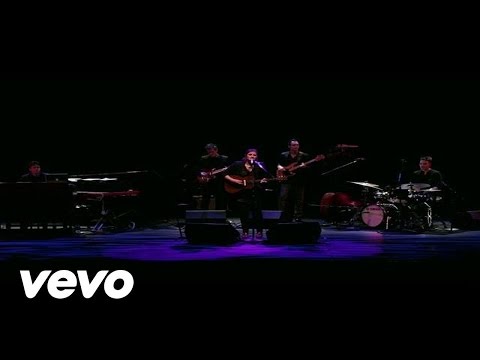 Madeleine Peyroux - vocals, guitar

'The only thing that matters is the song' says singer songwriter Madeleine Peyroux. A conviction that along with a 'one of a kind ' voice has carried the award winning artist from busking on the streets of Paris, all the way to stardom.

Sixteen years after her Dreamland debut, it is not hard to see why Peyroux's genre defying blend of jazz and pop continues to enthrall the music world.

Through six universally praised albums 'Jazz's brightest star' has gained a reputation for an impeccable choice of material, creating a genuine buzz of anticipation amongst fans and the industry at large.

Lending her seductively expressive voice to classic standards as well as thoroughly modern tunes, Peyroux has made an undiminishing mark as an uncanny and insightful 'interpreter'.

From Holiday to Dylan, Bessie Smith to Leonard Cohen, Peyroux sheds a striking new light onto familiar musical gems while making each phrase and croon her very own, some say 'creating new classics along the way'.

The free spirited singer, songwriter and guitarist began her musical adventure as a teenager in Paris, when 'drawn to the music of the streets', the 15 year old left high school and joined a touring blues and jazz band. 'Someone gave me early Columbia recordings with Billie Holiday and instructed me to learn the songs'.

Determined Peyroux grasped not just the melody changes, choice of tone and phrasing but the power of the iconic artist's presence. "It was by learning Billie's mannerisms that I was learning to listen to my own' she explains."

Years later, her undeniable talent was spotted at a New York club by Atlantic Records' Yves Beauvais who signed her to the label and co-produced her 1996 debut album Dreamland. Peyroux's dreamily husky voice enchanted punters and critics alike but it was the 2004 Careless Love that proved to be a milestone release for the artist, bringing mainstream recognition and marking the start of a prolific collaboration with producer Larry Klein.

Peyroux has come a long way from the streets of Paris to the word's grandest concert halls and collaborating with the some of the world's finest musicians. Still, where other artists might rest on their laurels and bask in the glory of countless gushing reviews, Peyroux continues to fearlessly explore new territories.

The charmingly humble artist who 'didn't have any expectation of becoming someone that could make a dent in the outside world.' has done just that.

'There is no telling what the future will bring' but it is clear to see that Madeleine Peyroux's musical journey is only just beginning..
www.madeleinepeyroux.com

Jon Herington, guitar

Jon Herington is the veteran touring and recording guitarist for Steely Dan and The Dukes of September Rhythm Revue (featuring Donald Fagen, Boz Scaggs, and Michael McDonald), and the lead singer, guitarist, and songwriter for the New York City based JON HERINGTON BAND. Jon's newest solo release Time On My Hands (nominated for Vintage Guitar Magazine "ALBUM of the YEAR" for 2013 Hall of Fame) reflects the bluesy, driving rock that had its gestation in the club scene, and is now available at jonherington.com, Amazon and on iTunes. The undeniable chemistry of the band, built on a lifetime of collaboration with Dennis Espantman on bass and Frank Pagano on drums, is clearly evident in this collection of ten original songs.

Jon's love for music surfaced early, and he studied piano, saxophone, and harmony in his grade school years. Just before his high school years, however, he developed a passion for pop music and the electric guitar, and soon was writing songs and performing with his own band near his New Jersey Shore home doing opening slots for local hero Bruce Springsteen, beginning a performing career that has continued ever since. College followed, with extensive musical studies in both classical and jazz composition and theory at Rutgers University, and private jazz guitar study, with the help of a National Endowment for the Arts grant, with the late, great jazz guitarist, Harry Leahey. Next came several years of study with the late Dennis Sandole, the acclaimed music teacher from Philadelphia, Pennsylvania who once taught the late greats James Moody and John Coltrane.
Barak Mori
bass

Barak Mori (Bass, Composer) has been one of the New York jazz scene's most sought after musicians since 1998. Born in Tel Aviv, Israel in 1975, Mori began playing the organ at age seven, and by the age of 13 was playing jazz on the guitar and electric bass. At age 15, in addition to his jazz studies, Mori began his classical training on the acoustic bass. By the time Mori had graduated from the Thelma Yelin School of the Arts he had already played professionally at the world renowned Red Sea Jazz Festival, and toured internationally with the Young Israeli Philharmonic Orchestra. In 1996, Mori joined Israel's most prestigious jazz band led by saxophonist Walter Blanding, Jr. In 1998, he received a scholarship to study at the New School University. Residing in New York for the past 16 years, Mori has performed and recorded alongside many distinguished artists such as Benny Green, Peter Bernstein, Eric Reed, Paula West, Kenny Washington, David Hazeltine, Jim Rotondi, Peter Cincotti, Marcus Printup and Madeleine Peyroux.
Support: The Ronnie Scotts All Stars
The Ronnie Scott's All Stars are comprised of some of the greatest talents on the U.K scene, including some of our most regular performers James Pearson (piano), Sam Burgess (bass) and Pedro Segundo (drums)
James Pearson:-
Musical Director at Ronnie Scott's and the owner of a ferocious piano technique coupled with a sense of musicality rarely heard, James Pearson is one of the most exciting musicians to have emerged from the U.K in the last 25 years. After working with him, the late jazz legend Sir John Dankworth declared: "James Pearson is an exceptionally gifted artist. His masterful playing makes him head and shoulders above the rest of his contemporaries. He shows signs of true greatness".
Sam Burgess:-
Double Bass Despite only being in his early 30's, already Sam is a stalwart of the UK jazz scene. As well as appearing on numerous film soundtracks such as 'Bridget Jones's Diary' and 'Hannibal'. Sam's thumping, pounding, relentlessly driving bass lines have been heard accompanying the likes of Bob James, Billy Kilson, Gary Novak, Joe Lock, Dave Kekowski, Guy Barker, Dave O'Higgins, Pete King, Gareth Williams, Claire Martin, Jim Mullen, Alan Barnes, Tim Whitehead, John Horler, Gwyneth Herbert, John Dankworth, The BBC Big Band and Robbie Williams.
Pedro Segundo:-
At 22 years old Pedro Segundo, Portuguese drummer joins the James Pearson Trio at Ronnie Scott's Jazz Club.
Born and raised in Lisbon, picked up the drums seriously at the age of eight starting studying classical percussion a year later. In June 2011 he graduates from Guildhall School of Music and Drama in Timpani and Classical Percussion. His musical ability combines a blend of styles creating a unique sound on the drum set. He has played regularly with Dennis Rollins, Femi Temowo, Mário Franco, Cleveland Watkiss and many other artists touring in festivals all around the globe.
Other regular performers include:
Dave Ohm (drums), Natalie Williams (vocals), Alex Garnett (sax), Nigel Price (guitar), Steve Rushton (drums), Polly Gibbons (vocals), Alistair White (trombone), Gary Baldwin (hammond), Al Cherry (guitar), Matt Home (drums), Alan Barnes (sax), Ralph Salmins (drums), Arnie Somogyi (bass), Mark Smith (bass), James Nisbet (guitar), Pete Long (sax), Gerard Presencer (Trumpet), Dave O'Higgins (sax), Alec Dankworth (bass), Steve Fishwick (trumpet) and others...
To find out more, please go to:
www.myspace.com/thejamespearsontrio