Top UK Jazz Drummer Matt Fishwicks presents "Four Corners" featuring Sam Mayne on Saxes, Dave Whitford on Bass and Ross stanley on Piano.
"We haven't had anything like this in New York for over twenty years". Wynton Marsalis

The Ronnie Scott's Late Late Show!

MONDAY - THURSDAY 11pm-3am
FRIDAY - SATURDAY 1am-3am

ENTRY ON THE DOOR (NO PREBOOKING)

£10 Entry, £5 Students (with ID), FREE entry to MU, Club members and main show ticket holders
Click The Video Below For An Idea Of The Late Late Show (actual band on the night varies...)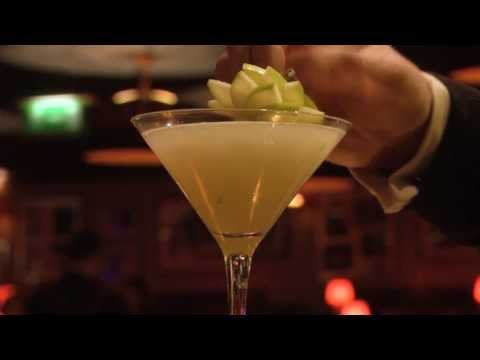 In 1959, saxophonist Ronnie Scott opened the door to a small basement club in London's west end where local musicians could jam. Today, it is one of the world's most famous jazz clubs attracting packed houses and the biggest names in jazz and popular music and Ronnie Scott's welcoming, stylish setting is also home to London's coolest late night hang.

Each night Monday to Saturday, after the main act, Ronnie Scott's presents the Late Late Show, where some of the UK's finest jazz talents take to the stage for a late night blowing session.
More information about Alex Garnett, Here...
MATT FISHWICKS
Matt Fishwick is one of the first call drummers in the London. He was born in Manchester, United Kingdom along with his identical twin brother, Trumpet player Steve Fishwick, in 1976. Becoming interested in music at a young age he quickly devoured his Dad's record collection of Big Band jazz, Classical music and Pop/Rock music before discovering the sounds of Louis Armstrong, Charlie Parker and Miles Davis. Matt entered the thriving Manchester jazz scene, playing his first professional gigs whilst still in their early teens, with musicians that are now key players in London and Europe.
In 1994 Matt left Manchester to study at the Royal Academy of Music in London. Here he met many like minded musicians that have made an impact on the London Jazz scene. They included Tom Cawley, Gareth Lockrane, Orlando Le Fleming, and, perhaps most significantly, Tenor Saxophonist Osian Roberts. It Has been with Osian that both Matt and Steve have continued to work most closely, playing many gigs together and recording on Osian's record label 'Hard Bop Records'.
Matt also had the opportunity to work with many other great musicians on the London scene including Mike Carr, Dave Cliff, Jim Mullen etc. as well as visiting Americans such as Scott Hamilton, John Bunch, Kenny Davern, Howard Alden, Harry Allen, John Goldsby, Michael Moore, Randy Sandke, Warren Vache, Allan Vache, Phil Flanagan, John Colianni, Ken Peplowski, and many others.
From 2004 to 2009 Matt lived in New York, Playing and working with many great musicians including Frank Basile, David Wong, Joe Magnarelli, Jeremy Pelt, John Colianni, Adam Birnbaum, Frank Wess, Bob Cranshaw, Cedar Walton, Peter Washington, Joe Cohn, Dmitri Bayevsky, Harry Allen, Sean Smith, Jay Leonhart, Sacha Perry, Anita O'Day, Mike Karn, and Earl May amongst others. He performed at many venues in NYC including The Iridium, Smalls, Fat Cat, The Rainbow Room etc. and, with the John Colianni Trio, on the TV show 'After Hours' on MSNBC.
In 2009 Matt returned to London where he now leads his own quartet and co leads a band with Steve Fishwick.