Booking now closed, a few tickets still left on the door.
Charismatic and talented, MOBO nominated singer-songwriter, Natalie Williams, launches her brand new album, "Where You Are" at her regular monthly 'Soul Family' session - as part of the EFG London Jazz Festival 2013. The jazz-tinged material draws influence from the classic songwriting of Stevie Wonder and Paul Simon, with nods to gospel and soul.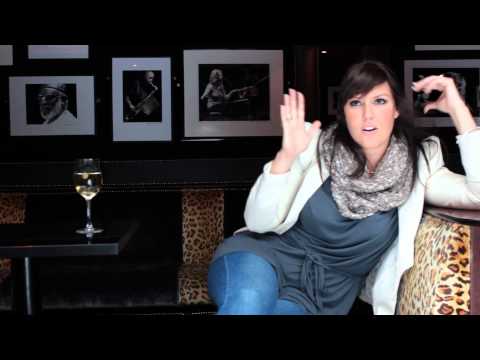 "One of the UK's hottest singers…she effortlessly moves from soul-diva to sensual and sophisticated jazz."Time Out
"The moment she starts to sing she becomes a commanding, strutting presence, scatting with an infectious relish."Telegraph
"She's Joss Stone and Erykah Badu x 20… I saw her play recently and it was just incredible. She's a truly real, beautiful star, worthy of everyone's attention." Jamie Cullum
BIOGRAPHY
Now launching her 6th solo album, MOBO nominated singer- songwriter, Natalie Williams, is an essential fixture in UK music.

With her incredible all star 10 piece band she is in the 7th year of running and hosting her monthly residency, Soul Family Sundays, at the Club, which has featured the likes of Lalah Hathaway, Jamie Cullum, David Ryan Harris, Jarle Bernhoft, Hamish Stuart, Alice Russell, Terri Walker, Gwyneth Herbert, Krystle Warren, Eska, Roachford, Emeli Sande, Omar and many more.

Throughout her career, Natalie has toured extensively around the globe, performing at a number of the world's leading live music events including opening the London Jazz Festival (2009) at the Barbican with Guy Barker's Jazz Voice, Montreux Jazz Festival in Switzerland, Glastonbury Festival and the Royal Jubilee Pageant, amongst many more.

Williams has appeared as a featured artist with RnB producer and DJ, Nu:Tone, collaborated with The Heritage Orchestra, Goldie, Bugz In The Attic, Jamie Cullum, Shlomo and Amy Winehouse, supported John Legend, Lemar, Alison Moyet, Babyface and the Neville Brothers. She appeared with legendary drummer, Manu Katché, on his French TV show 'One Shot Not' alongside Kurt Elling. More recently, Williams has performed backing vocals for Cee-Lo Green, Miss Dynamite and Keri Hilson.

2012 saw her at the Barbican's sold out Urban Classics performance with the BBC Symphony Orchestra, performing backing vocals for Ed Sheeran, Devlin and Miss Dynamite. Returning in August 2013 at the Royal Albert Hall with the LSO and featuring Laura Mvula and Maverick Sabre.

2011 saw the start of Natalie's exciting, popular and vibrant vocal collaboration, BLINQ, alongside the king and queen of the British vocal jazz scene, Ian Shaw and Liane Carroll, vibrant soul singer Brendan Reilly of Basement Jaxx and Mercury nominated pianist, Gwilym Simcock. The project's sell out performances in 2012 received great critical acclaim.

In January 2012 she started collaborating with Bluey from Incognito, co-writing three tracks on the acclaimed new album 'Surreal' and she has since joined the band as one of the lead singers of the group, touring the USA, Europe and the Jakarta and Shanghai Jazz Festivals in 2012. Their Japan Blue Note tour in August 2012 saw Natalie her appear alongside legendary songwriter, Leon Ware, performing his original classic 'Inside My Love' written for Minnie Ripperton.
2013 has seen Natalie go from strength to strength. Her busy diary with Incognito has taken her to the USA and throughout Europe including performing solo at the Royal Albert Hall in May supporting Mario Biondi.

Natalie Williams drive and fluidly evolving artistry is undeniable – a drive that was rewarded in October 2010 when she was nominated for a MOBO Award for best UK soul, in a category alongside internationally recognised artists Sade, Corinne Bailey-Rae and Plan B. Whether she's featuring as a sensational singer-songwriter, producer, promoter, or champion of burgeoning talent, she'll forever be the epitome of a true artist.

…"People can't help but go away with a bit of Williams' natural sparkle having attached itself to them"
Deuce

For video and audio clips go to www.nataliewilliams.com
Where You Are Album Launch Special!
Where You Are Album Launch
Soul Family Sunday Special