Booking now closed, a few tickets still left on the door.
Sarah-Jane Morris – vocals, Henry Thomas – bass guitar, Tim Cansfield – guitar, Tony Remy – guitar, Martym Barker – drums, Adriano Adewale – percussion, John Eacott – trumpet, Suntou Susso – kora, Janine Johnson (+ 2 more) – backing vocals
"Leave your preconceptions at home," begins one London critic's assessment of sensual singer-songwriter Sarah Jane Morris, who straddles rock, blues, jazz and soul with a goosebump-raising four octave range that rumbles from the heels of her size eight shoes to the tips of her flame-red mane. This outing sees Sarah Jane promoting the brand new Album Bloody Rain, celebrating the people of Africa, while issuing an urgent call to action to right the wrongs they suffer.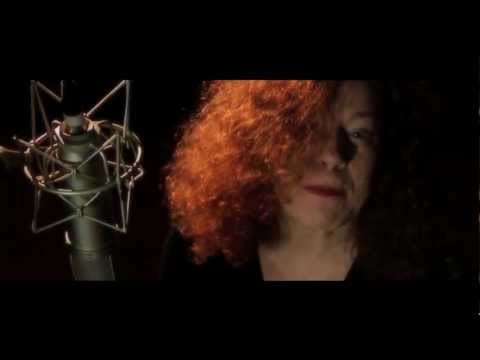 Famed for her association with the Communards in the mid-80s and infamous for a banned rendition of the classic Me and Mrs Jones, Sarah Jane Morris has always attracted as much attention for her politics as for her soul-driven, seismic voice. Many solo albums later, pop stardom on the continent, and a diverse set of musical collaborations on record, film and stage, Morris continues to steer her unorthodox career to greater heights.
In 2012, Sarah Jane launched her incredible "Cello Songs" with Enrico Melozzi in the UK. This album was launched in Rome at the end of 2011 and she was invited to perform at the Vatican on 21st December with the orchestra and Dominic Miller. The performance was broadcast live on Italian TV! This is the single "Fast Car":-
http://www.youtube.com/watch?v=Xvl7pCrtIdg
The first performance in the UK was at the prestigious Hay Literary Festival on June 6th The grand launch will be at the Purcell Rooms on November 14th as part of the London Jazz Festival, followed by dates around the UK.
Sarah Jane's last album was "Where it Hurts" which is a stunning co-written and co-produced album with Dominic Miller (Sting's right hand man and co-writer of 'Shape My Heart') and Martyn Barker (Billy Bragg and The Blokes). The Album was launched at Ronnie Scotts (London) and Blue Note (Milan).
In 2006, she celebrated her 25-year career with the release of a double-CD, After All These Years. This 34-track compilation, which went Top 40 in Europe, includes acoustic sessions, dance remixes and live performances that showcase the true spirit and energy of this charismatic, uncompromising performer. The CD traces Sarah Jane's career from her early days with political bands The Republic and The Happy End, to chart success, solo singles and unreleased live tracks, and contains a new bossa nova version of her cult hit Me and Mrs Jones. To celebrate her hit with the Communards, Sarah Jane released a new rendition of Don't Leave Me This Way, twenty years after it hit #1 in Britain and became the best selling single of the year.
Her international success includes hits in Japan, Germany, Greece (two #1 records), and Italy, where she was been awarded the key to the city of Verona, honoured with a European Grammy and won the international San Remo song festival (only for the award to be swiped by runner-up Grace Jones!).
"A voice that can excite shivers of passion and delight … Soaring, swooping, sensual and sophisticated, this voice is more than a style, it's a force of nature … Torch song, soul standard or smoky blues, the message remains constant: human passion with a dazzling voice." (Neil Spencer, The Observer).
"Those in-the-know rate her as one of the world's great jazz-soul vocalists of the past twenty years and more." (Vogue Italia)
Support: The Ronnie Scotts All Stars
The Ronnie Scott's All Stars are comprised of some of the greatest talents on the U.K scene, including some of our most regular performers James Pearson (piano), Sam Burgess (bass) and Pedro Segundo (drums)
James Pearson:-
Musical Director at Ronnie Scott's and the owner of a ferocious piano technique coupled with a sense of musicality rarely heard, James Pearson is one of the most exciting musicians to have emerged from the U.K in the last 25 years. After working with him, the late jazz legend Sir John Dankworth declared: "James Pearson is an exceptionally gifted artist. His masterful playing makes him head and shoulders above the rest of his contemporaries. He shows signs of true greatness".
Sam Burgess:-
Double Bass Despite only being in his early 30's, already Sam is a stalwart of the UK jazz scene. As well as appearing on numerous film soundtracks such as 'Bridget Jones's Diary' and 'Hannibal'. Sam's thumping, pounding, relentlessly driving bass lines have been heard accompanying the likes of Bob James, Billy Kilson, Gary Novak, Joe Lock, Dave Kekowski, Guy Barker, Dave O'Higgins, Pete King, Gareth Williams, Claire Martin, Jim Mullen, Alan Barnes, Tim Whitehead, John Horler, Gwyneth Herbert, John Dankworth, The BBC Big Band and Robbie Williams.
Pedro Segundo:-
At 22 years old Pedro Segundo, Portuguese drummer joins the James Pearson Trio at Ronnie Scott's Jazz Club.
Born and raised in Lisbon, picked up the drums seriously at the age of eight starting studying classical percussion a year later. In June 2011 he graduates from Guildhall School of Music and Drama in Timpani and Classical Percussion. His musical ability combines a blend of styles creating a unique sound on the drum set. He has played regularly with Dennis Rollins, Femi Temowo, Mário Franco, Cleveland Watkiss and many other artists touring in festivals all around the globe.
Other regular performers include:
Dave Ohm (drums), Natalie Williams (vocals), Alex Garnett (sax), Nigel Price (guitar), Steve Rushton (drums), Polly Gibbons (vocals), Alistair White (trombone), Gary Baldwin (hammond), Al Cherry (guitar), Matt Home (drums), Alan Barnes (sax), Ralph Salmins (drums), Arnie Somogyi (bass), Mark Smith (bass), James Nisbet (guitar), Pete Long (sax), Gerard Presencer (Trumpet), Dave O'Higgins (sax), Alec Dankworth (bass), Steve Fishwick (trumpet) and others...
To find out more, please go to:
www.myspace.com/thejamespearsontrio