Top UK Trombone player will lead his quartet tonight featuring Richard Shepherd (Sax), Chris Eldred (Piano), Jeremy Brown (Bass), Matt Skelton (Drums)
"We haven't had anything like this in New York for over twenty years". Wynton Marsalis

The Ronnie Scott's Late Late Show!
MONDAY - THURSDAY 11pm-3am
FRIDAY - SATURDAY 1am-3am

ENTRY ON THE DOOR OR PREBOOKING AVAILABLE

£10 Entry, £5 Students (with ID), FREE entry to MU, Club members and main show ticket holders

In 1959, saxophonist Ronnie Scott opened the door to a small basement club in London's west end where local musicians could jam. Today, it is one of the world's most famous jazz clubs attracting packed houses and the biggest names in jazz and popular music and Ronnie Scott's welcoming, stylish setting is also home to London's coolest late night hang.

Each night Monday to Saturday, after the main act, Ronnie Scott's presents the Late Late Show, where some of the UK's finest jazz talents take to the stage for a late night blowing session.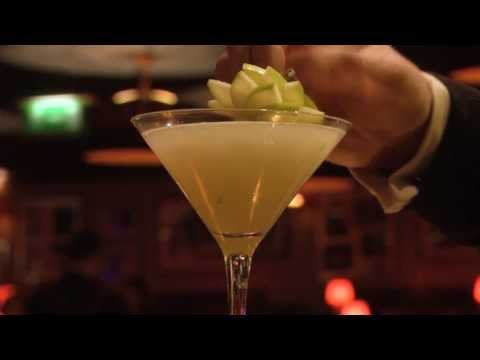 CALLUM AU
Callum Au is a professional trombonist, composer, orchestrator, and arranger. A member of NYJO from 2005, he held the lead trombone chair with the band from 2008 – 2011, and contributed over 50 charts to the band's library. He was taught by ex-Syd Lawrence trumpet player Terry Reaney, and has since studied with world-famous jazz trombonists Mark Nightingale and Gordon Campbell.
As a trombonist, Callum has worked with many of the UK's top professional commercial bands, including the Ronnie Scott's Jazz Orchestra, the Syd Lawrence Orchestra, the BBC Philharmonic Orchestra, and the Laurence Cottle Big Band, and musicians as diverse as Joss Stone, Peter Erskine, Guy Barker, Nigel Hitchcock, Liane Carroll, Seth MacFarlane, and Tim Minchin. He is the manager and musical director of the acclaimed Callum Au Big Band, which features some of the finest up-and-coming jazz musicians in the UK. As well as tenor trombone, he also plays bass trombone, euphonium, and tuba. He has recently released his debut album, 'Something's Coming', with his big band, featuring special guests Nigel Hitchcock, Gareth Lockrane, Emma Smith, and Iain Mackenzie.
Callum Au ... definitely one of the new writers to keep a keen eye on. I am fortunate enough to be able to present some of his music with my band and I am sure we are going to be hearing a lot more of this guy in the future.
Jay Craig Conclusive proof that good big band writing didn't die out sometime in the 50's.
Steve Harris Callum's skill as a composer/arranger is truly inspiring, and equally matched with his abilities on the trombone. I look forward to hearing much more from this fine young talent.
Nigel Hitchcock
There were a few stand-out individuals who deserve a mention: lead trombonist Callum Au, who has a bright future as a composer – possibly a film scorer if his arrangement of Something's Coming is anything to go by.
Sarah Hughes, London Jazz Blog
More obviously thrilling excitement came from the outstandingly powerful and inventive trombone player Callum Au's arrangement of September In The Rain.
Brian Blain, Jazz UK
A bright rising star of the British scene, whose invention and virtuosity are an easy match for any musical challenge!
Pete Long, Ronnie Scott's Jazz Orchestra
Callum Au once again caught the eye with his exuberant soloing, not to mention his exceptionally mature piece, Gentleman Jack... Au's arrangement of September in the Rain glistened too.
Clive Davis, The Times

As a composer and arranger, Callum has written or arranged music for, among others, the BBC Big Band, Jamie Cullum, the RTE Concert Orchestra, the Skelton Skinner All Stars, and the Swingle Singers. With the Callum Au Big Band, he plays many of his own compositions and arrangements.

Callum's biggest influences as a trombonist are Mark Nightingale, Carl Fontana, and Andy Martin, as well as saxophonists Nigel Hitchcock and Michael Brecker, and as a writer Nelson Riddle, Jaco Pastorius, Bill Holman, Laurence Cottle, Neal Hefti, Bob Brookmeyer, and Thad Jones.

Selected Performance Credits:
Anthony Strong, Alexander Stewart, Back To Basie, Buddy Greco, Callum Au Big Band, Crocodile, Dave O'Higgins Big Band, Daniel Houghton Big Band, Don Weller Big Band, Dov Amiel Band, Echoes of Ellington, Gareth Lockrane Big Band, Guy Barker Orchestra, Henry Armburg Jennings Big Band, Jay Craig Orchestra, Jay Phelps Big Band, James Tormé, John Dankworth, Joss Stone, Julia Boutros, London Jazz Orchestra, Mark Nightingale, National Youth Jazz Orchestra, Nigel Hitchcock, North Sea Jazz Festival, Ronnie Scott's Jazz Orchestra, Seth MacFarlane, Singin' In The Rain, Syd Lawrence Orchestra, The Rat Pack! Live, Vienne Jazz Festival
Selected Writing/Arranging Credits:
Anthony Strong, Arendal Big Band, BBC Big Band, Callum Au Big Band, Daniel Houghton Big Band, Georgina Jackson, Gordon Campbell Big Band, Henry Armburg Jennings Big Band, Huntington Symphony Orchestra, Iain Mackenzie, Jamie Cullum, Jay Craig Orchestra, Jay Phelps Big Band, Louis Dowdeswell, National Youth Jazz Orchestra, Oxford University Big Band (featuring Mornington Lockett), Rebecca Poole, Ronnie Scott's Jazz Orchestra, Royal College of Music Big Band, RTE Concert Orchestra , SilvaScreen, Skelton Skinner All Stars, Tempest Flute Trio , The Harmonics, The Swingle Singers, The Oxford Gargoyles
Selected Recording Credits:

The Callum Au Big Band: 'Something's Coming' (Chairman Records) (Arranger, Composer, Tenor Trombone, Euphonium, Bandleader)
The Reuben Fowler Big Band: Upcoming Album (Edition Records) (Bass Trombone)
The Dave O'Higgins/Pete Wraight 'Two Minds' Big Band (Tenor Trombone)
Anthony Strong: 'Stepping Out' (Naive) (Arranger)
National Youth Jazz Orchestra: The Change (NYJO) (Arranger)
The Big Colours Big Band: Big Colours! (33Jazz) (Tenor Trombone)