Booking now closed, a few tickets still left on the door.
Alice Russell is natural, pure natural talent, a natural presence, a force of nature. Whether on a big stage with her 16 piece band, charming a crowd of 4000 into staying out dancing in the rain (as she did at Montreal Jazz Festival) or rocking out an intimate club set with a stripped down 6 piece band, she's a singer who demands attention. Unfazed by taking to the spotlight after a sober Amy Winehouse or joining Roy Ayers live for 'Everybody Loves The Sunshine', there's no wonder her powerful soul voice has attracted rave reviews from numerous national and international publications and praise from fans as diverse as Gilles Peterson, David Byrne, Dennis Coffey, Massive Attack's Daddy G, and Groove Armada.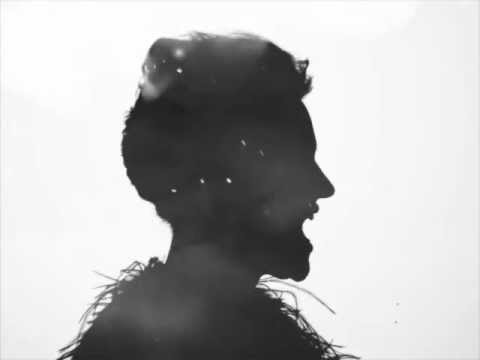 Alice has also won over a whole host of producers – lending her strong, emotional tones to releases by Mr Scruff, Quantic and Nostalgia 77, the latter pairing producing the 'Seven Nation Army' cover that demolished clubs for years. But following her first release 'Under The Munka Moon' it's her records with longtime producer and bandleader TM Juke that she's best known for. From their debut album 'My Favourite Letters' through to 2008's live-tinged 'Pot Of Gold', they have made some of the most arresting blues soul since the glory days of Aretha.
"We've both got a very open approach to writing songs," she explains of the prolific relationship. "And we both like so many different types of music whereas some people are more purist. Our influences run from Sarah Vaughan to Bach, Kate Bush to Arvo Part, and J Dilla to Alice Coltrane. We love everything from dirty, squelchy dubstep to old school soul. We nudge each other in the right directions."

As much as she loves being in the studio there's something special about Alice let loose on an audience. From performing with a full band and horn section, to pared down and more intimate sets, Alice Rusell takes no prisoners!
"Being on stage is more instant," she admits. "I like things when they're quite free. In the studio it can be like when you know someone's taking your photo. Writing in the studio is amazing but when you're doing takes it can be a bit daunting, but also really exciting. Live you can't take it back – you've got to go all out there."
It has led to some great experiences, like when she stayed on in Japan to visit the village where the promoter was from: almost like a 50s teen movie, a deal was struck where Alice would have free reign of the hotel for her stay if she did a gig.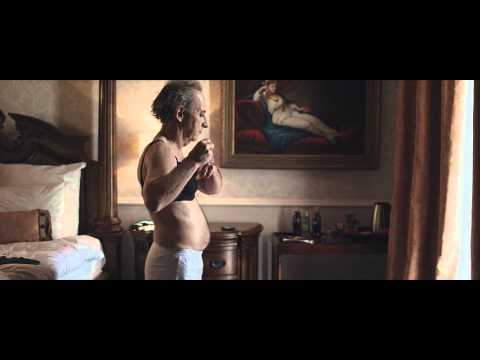 "Of course we said yes," Alice says with delight. "Babies and grandmas all turned up and there we were with a makeshift sound system thrown together out of amps and speakers. It was one of the most heart warming gigs I've ever done."

Other live highlights include singing with The Roots in Philadelphia, while recording has seen her sing on Talking Heads leader David Byrne's recent LP. Surely belting out the intensely emotional songs must get a bit tiring. Apparently not.

"It's a great emotional release," Alice smiles. "And sometimes makes you feel really high, especially when you're singing the high notes. If you're feeling rubbish and everything else feels like it's going wrong you feel better if you have a good singsong. I've sung my way through panic attacks before – singing through the whole of Stevie Wonder's 'Songs In The Key Of Life'. They should put singing on the NHS."

2012's joint release with Quantic, 'Look Around The Corner' was greeted with much enthusiasm around the world. The sound of this intoxicating record mixes sweet soul and blues with overtones of folk and gospel, and the inimitable swing of Quantic's world-renowned outfit the Combo Bárbaro, who form the core band. Recorded at Quantic's Sonido del Valle studio in his adopted home city of Cali, Colombia, the album shows Alice's versatility and adventurousness as well as her amazing vocals and songwriting. The resulting tour was met with a rapturous reception from sell-out crowds.

So to the next stage of Alice Russell's remarkable career. Back again with long time production partner TM Juke, 'To Dust' and is out now. First single from the forthcoming album is entitled 'Heartbreaker' and sees Alice Russell back to her soulful best. "It is a broken hearted love song about the end of a relationship" explains Alice. "its about that time when your just emotionally exhausted by it all and you are at the stage where you know you just have to let it go and you are resigned to it all being over." The video to 'Heartbreaker' features Hollywood actor Harry Shearer, known for his many acting roles but also as one of the main voices in The Simpsons and for his long running radio show on cult LA station KCRW.
"strikingly soulful... jaw dropping"-MOJO
"one of Britain's best kept secrets" -THE INDEPENDENT
"the ever consistent, ever on-point Ms. Russell"-MUSIC WEEK
"Working with a singer like Alice was something new, terrifying and ultimately amazing."-DAVID BYRNE
"Intense, declamatory yet soulful vocal tones with a dash of gloss and retro chic..."-TIMEOUT
"frisky and outspoken vocal style"-NEW YORK TIMES
"the great Alice Russell ... true soul sensation."-LA WEEKLY
Information on her gigs and forthcoming releases can be found on: www.alicerussell.com
Support: The Ronnie Scotts All Stars
The Ronnie Scott's All Stars are comprised of some of the greatest talents on the U.K scene, including some of our most regular performers James Pearson (piano), Sam Burgess (bass) and Pedro Segundo (drums)
James Pearson:-
Musical Director at Ronnie Scott's and the owner of a ferocious piano technique coupled with a sense of musicality rarely heard, James Pearson is one of the most exciting musicians to have emerged from the U.K in the last 25 years. After working with him, the late jazz legend Sir John Dankworth declared: "James Pearson is an exceptionally gifted artist. His masterful playing makes him head and shoulders above the rest of his contemporaries. He shows signs of true greatness".
Sam Burgess:-
Double Bass Despite only being in his early 30's, already Sam is a stalwart of the UK jazz scene. As well as appearing on numerous film soundtracks such as 'Bridget Jones's Diary' and 'Hannibal'. Sam's thumping, pounding, relentlessly driving bass lines have been heard accompanying the likes of Bob James, Billy Kilson, Gary Novak, Joe Lock, Dave Kekowski, Guy Barker, Dave O'Higgins, Pete King, Gareth Williams, Claire Martin, Jim Mullen, Alan Barnes, Tim Whitehead, John Horler, Gwyneth Herbert, John Dankworth, The BBC Big Band and Robbie Williams.
Pedro Segundo:-
At 22 years old Pedro Segundo, Portuguese drummer joins the James Pearson Trio at Ronnie Scott's Jazz Club.
Born and raised in Lisbon, picked up the drums seriously at the age of eight starting studying classical percussion a year later. In June 2011 he graduates from Guildhall School of Music and Drama in Timpani and Classical Percussion. His musical ability combines a blend of styles creating a unique sound on the drum set. He has played regularly with Dennis Rollins, Femi Temowo, Mário Franco, Cleveland Watkiss and many other artists touring in festivals all around the globe.
Other regular performers include:
Dave Ohm (drums), Natalie Williams (vocals), Alex Garnett (sax), Nigel Price (guitar), Steve Rushton (drums), Polly Gibbons (vocals), Alistair White (trombone), Gary Baldwin (hammond), Al Cherry (guitar), Matt Home (drums), Alan Barnes (sax), Ralph Salmins (drums), Arnie Somogyi (bass), Mark Smith (bass), James Nisbet (guitar), Pete Long (sax), Gerard Presencer (Trumpet), Dave O'Higgins (sax), Alec Dankworth (bass), Steve Fishwick (trumpet) and others...
To find out more, please go to:
www.myspace.com/thejamespearsontrio