We have now sold out of our pre-allocation, you can still get tickets on the door - simply show up at doors open time.
This very special Late Late show features New York-based Double Bass player Rob Duguay multi-talented Brooklyn-based Saxophone player Noah Preminger.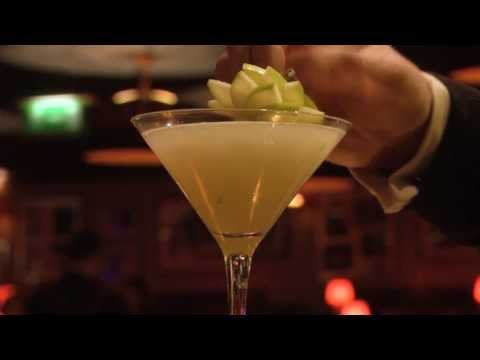 "We haven't had anything like this in New York for over twenty years". Wynton Marsalis
The Ronnie Scott's Late Late Show!
MONDAY - THURSDAY 11pm-3am
FRIDAY - SATURDAY 1am-3am
ENTRY ON THE DOOR or PREBOOKING AVAILABLE NOW (MON - THUR ONLY)
£10 Entry, £5 Students (with ID), FREE entry to MU, Club members and main show ticket holders
In 1959, saxophonist Ronnie Scott opened the door to a small basement club in London's west end where local musicians could jam. Today, it is one of the world's most famous jazz clubs attracting packed houses and the biggest names in jazz and popular music and Ronnie Scott's welcoming, stylish setting is also home to London's coolest late night hang.
Each night Monday to Saturday, after the main act, Ronnie Scott's presents the Late Late Show, where some of the UK's finest jazz talents take to the stage for a late night blowing session.
ROB DUGUAY
Rob Duguay lives in Queens, New York and performs regularly around the New York City tri-state area, leading multiple groups including Songevity, Low Key Trio, and Rob Duguay Quartet and Trio. He performs with a large list of fine musicians including Steve Wilson, Abraham Burton, Mark Gross, Chip White, Justin Kauflin, Nadav Snir-Zelniker, Chris Brown, Noah Preminger, Winard Harper, the Mingus Dynasty, and more.
Aside from performing, Rob stays busy in the music community by teaching private music lessons, composing original music, and acts as Maitre d' at one of New York's finest jazz clubs, Jazz Standard. Rob also books jazz events both private and at NYC clubs, runs guided tours of NYC jazz clubs, acts as a New York correspondent for TSF Jazz Radio in Paris, France, and is the artistic director for About the Swing, a non-profit that brings jazz events to schools throughout the NYC area.

Born in Toronto, Canada, Rob grew up in Simsbury, Connecticut. He began studying classical piano at age 6 and started playing jazz in high school, picking up the piano, upright bass, and percussion instruments. He found his passion.

Throughout the years, Rob has had the opportunity to study and play music formally and informally with many great jazz talents while living in Connecticut, Vermont, New Orleans, New York City, Washington, D.C., and Paris, France.

While a business student at the University of Vermont, Rob was the big band bassist for four years under the direction of Alex Stewart. He had the opportunity to perform with Clark Terry, Paquito D'Rivera, and Arturo O'Farill, among other talents. While a student, Rob also had the opportunity to live and study in Paris, France for eight months where he was quickly integrated into the jazz scene, playing in many of Paris' jazz venues.

After graduating with a degree in International Business Management, Rob was accepted into the University of New Orleans graduate jazz studies program. He received an ASCAP award for jazz composition upon entrance to the university through the help of the Louis Armstrong Foundation. He fell in love with New Orleans and performed in a handful of local establishments before hurricane Katrina led to evacuation.

Without skipping a beat, Rob entered the Master's of Music in Jazz Studies graduate program at William Paterson University under Dr. David Demsey. He was mentored by bassist Marcus McLaurine and studied the art of ensemble playing with Mulgrew Miller, Vincent Herring, Armen Donelian, Harold Mabern, James Weidman, Gary Smulyan, Bill Goodwin, and Paul Meyers.

Rob also had the opportunity to work under Dr. John Edward Hasse, jazz curator at the Smithsonian National Museum of American History in Washington, DC. There he helped Dr. Hasse research for an upcoming book; plan JAM (Jazz Appreciation Month); review proposals for an international traveling exhibit on jazz history; and all while playing in the local D.C. jazz scene. Later, Rob represented the Smithsonian at the International Association of Jazz Education conference in 2007.

Rob's love of travel enriches his music through the opportunity to collaborate with international musicians. In addition to extensive performances in and around New York City, Rob has performed in Montreal, Quebec; Northwest Territories, Canada; Portland, Oregon; Washington, DC; New Orleans, Louisiana; Vermont; Paris, France; Montreux, Switzerland; Cape Town, South Africa; New Jersey; Philadelphia, PA; throughout New England and more! Rob's music reflects the diverse array of living and legendary influences he actively seeks out. Through his musical achievements and his love of jazz, Rob has earned recognition for bass performance, composition, and service in the jazz community.
NOAH PREMINGER
Of Brooklyn-based saxophonist Noah Preminger, the Hartford Courant said: "Playing with the grace and expressiveness of a jazz veteran, the young man with a horn mixes cool restraint with emotional depth and old-fashioned poetry with contemporary bite." Preminger, just 26, has recorded his third album and second for Palmetto Records, Haymaker, for release in spring 2013. Featuring a kindred-spirit band of top-flight players – guitarist Ben Monder, double-bassist Matt Pavolka and drummer Colin Stranahan – the album showcases a brace of fresh Preminger compositions, along with a cover of jam-band rocker Dave Matthews' "Don't Drink the Water." Blending atmosphere and melody, free-floating sax lines and hovering guitar, the Noah Preminger Group plays modern jazz that balances musical integrity with sensual allure.
Born in 1986, Preminger grew up in Canton, Connecticut. While still in high school, he studied with saxophone luminary Dave Liebman. Preminger released his debut album, Dry Bridge Road, just after graduating from the New England Conservatory of Music. The recording was a sextet session with top-line players from the New York scene: Monder, pianist Frank Kimbrough, trumpeter Russ Johnson, bassist John Hébert, drummer Ted Poor. Jazz Review said: "Preminger seems to have arrived on the scene fully formed, with incisive musical instincts, a distinctive personal sound and an ability to write great tunes." The New York Times added: "More than just a promising starting point, this is a display of integrity; here's a musician you feel you can trust." Dry Bridge Road was named Debut of the Year in the Village Voice critics poll, making top 10 lists in JazzTimes, Stereophile and The Nation.
Preminger's second album as a leader, Before the Rain, came in 2011 from Palmetto and showcased his growing compositional depth, the affecting lyricism of his improvisations and his tenor's sheer beauty of tone. Featuring a quartet with Kimbrough, Hébert and drummer Matt Wilson, the album includes such Preminger originals as the elliptically cathartic "Abreaction" and diminutive ballad "K." It also features Kimbrough's gorgeous "November" and his Ornette Coleman-influenced "Quickening," as well as Coleman's "Toy Dance" and the standards "Where or When" and "Until the Real Thing Comes Along." All About Jazz said about Before the Rain: "Sensitivity and an ear for aural sophistication are the hallmarks of tenor saxophonist Noah Preminger." DownBeat said, "The creativity and passion remain extremely high," while The New York Times concluded: "Mr. Preminger designs a different kind of sound for each note, an individual destiny and story."
While still a standout student at NEC, Preminger was lauded as a musician of distinction, with the Boston Phoenix saying: "Preminger's sound is beholden to no one. That makes him continually unpredictable and continually satisfying." He has built on that early affirmation, playing key stages in New York, Europe and Australia – and now producing a third striking album. Preminger has played with the likes of Billy Hart, Dave Holland, Fred Hersch, Dave Douglas, Victor Lewis, John and Bucky Pizzarelli, Billy Drummond, George Cables, Roscoe Mitchell, Dr. Eddie Henderson and Dave Liebman.