Booking now closed, a few tickets still left on the door.
Lineup: Jacky Terrasson, Piano, Stephane Kerecki, Double Bass, Lukmil Perez, Drums
Ronnie Scott's are very proud to launch the International Piano Trio Festival. Set to be a brand new edition to the UK's thriving jazz festival scene it shines a light on one of the most vibrant aspects of the international jazz scene– the piano trio. From the days of Art Tatum through to Bill Evans, EST and the Bad Plus, the piano trio has always been at the forefront of new developments in jazz. The Ronnie Scott's International Piano Trio Festival celebrates the piano trio in all its many forms, presenting many of the finest piano trios from around the world, from jazz legends to rising stars.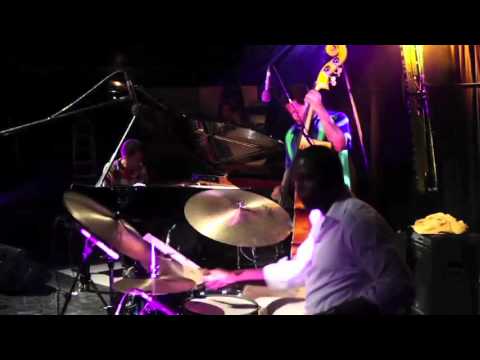 The International Piano Trio Festival continues with another superb double-bill featuring the welcome return of French-American star Terrasson and the Anglo-Scandinavian trio Phronesis, led by thunderous Danish bassist Jasper Høiby featuring the talents of skittering Danish drummer Anton Eger and the wonderfully fluent UK pianist Ivo Neame. Expect swooping hook-laden contemporary jazz of the very highest order from one of Europe's hottest trios.