Booking now closed, a few tickets still left on the door.
Harvey Mason - drums, Mark De Clive - Lowe - keyboards, Kamasi Washington - sax, Ernest Tibbs - bass.
+ TOKYO-CHUTEI-IKI, 10 piece Japanese baritone sax ensemble led by the enigmatic AKIRA MIZUTANI.
"Harvey Mason is probably the most recorded and most influential drummer /percussionist in this genre." Nathan East. " I first became aware of him in the days of Herbie Hancock's Headhunters and he had a patented beat that every drummer learned. Harvey's innovative, creative and a very musical drummer. So, what you get with Harvey is very special."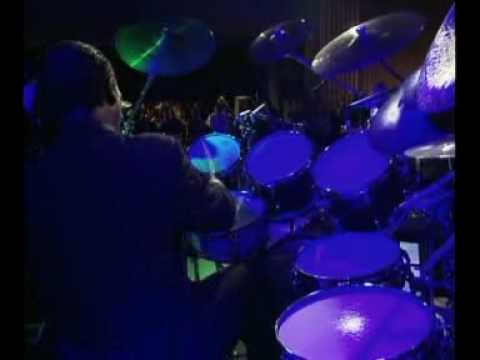 Drummer/Producer/Composer - Harvey Mason first showed his penchant for greatness, distinctive technique and innate sensitivity in the late '60's performing with jazz legends Duke Ellington and Erroll Garner. His recording career began in the early years of the Blue Note jazz crossover explosion and continued with groundbreaking performances and compositions with Herbie Hancock and the Headhunters. One of the world's premier drummers, Mason has earned seven Grammy nominations including one for Best Contemporary Jazz Performance for the latest of six solo endeavors, Ratamacue.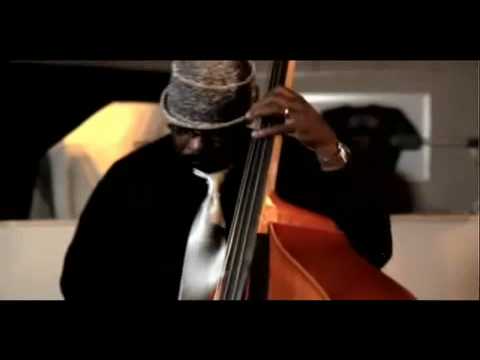 His inspired drumming has also graced other artist's Grammy winners, including Seal's '95 Record of the Year. A mantle full of tributes includes four First Place awards in Modern Drummer's Studio poll and three Most Valuable Player trophies from NARAS. A first-call studio musician, Harvey has played on more gold and platinum jazz crossover records than any other drummer. A gifted composer, he scored Only The Strong, Deadly Takeover and contributed to the score of The Color Purple. He has performed on over 150 motion picture soundtracks and played at 12 of the past 13 Academy Awards presentations. He was lauded as Best Percussionist at the Oasis Smooth Jazz Awards in early 2000 and with his Fourplay-mates took home the Best Group Assignation. His reputation as a leader in jazz-fusion fits perfectly with the style and flavor of Fourplay.

Harvey Mason's uncompromising quest for excellence has impacted the shape and form of music and musicians for the past three decades and will continue to keep him at the forefront of not only jazz, but that of pop, rock, orchestral, R&B, hip-hop, world and Latin, for decades to come.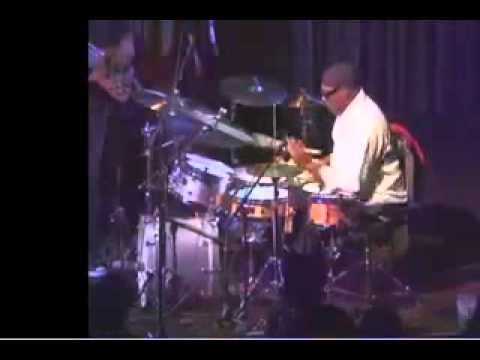 Full Biography Here!
You will have only begun to scratch the surface by identifying the masterful Harvey Mason as just a drummer. Yes, his precision time keeping and versatility have placed him among THE most in-demand and most recorded session drummers of all-time. Yes, his tumbling tom-tom fills and the lickity slick synchronization between his hi-hat cymbals, snare and bass drums are instantly recognizable signatures. Yes, he's been hired by everyone from Barbra Streisand to James Brown to Mary J to Herbie Hancock to Jennifer Hudson to Frank Sinatra to John Legend to the London Symphony Orchestra. Yes, he has won four 1st place plaques from Modern Drummer magazine's annual studio poll and has been the first call drummer for the Academy Awards ceremonies on 25 occasions.

He's composed and written songs recorded by artists ranging from Nancy Wilson , Mary J. Blige, Notorius Big and T.I.

As a producer, he introduced the world to the Hawaii-based Christian jazz septet Seawind, which inadvertently brought one of the most in-demand horn arrangers (Jerry Hey) and horn sections (the Seawind horns) to Los Angeles and promptly introduced them to Quincy Jones as the tightest and most creative horn section he'd ever heard. (Quincy obviously agreed) He also produced the debut album by Midnight Star (The Beginning), inaugurating what would become one of the '80s most influential techno-funk groups, Lee Ritenour's largest selling hit, "Is it You" and Dionne Warwick (Fragile).

Harvey is a founding member of the contemporary jazz "super group"ƒOURPLAY , where he flexes his writing, playing, arranging and production skills with partners Bob James, Nathan East and Chuck Loeb (the latter of whom replaced Larry Carlton who had replaced original member Lee Ritenour). ƒOURPLAY's debut album sat atop Billboard's Contemporary Jazz chart for thirty-four weeks, leading to a platinum album, three subsequent gold discs, a Soul Train Music Award and 10 Grammy nominations, to date.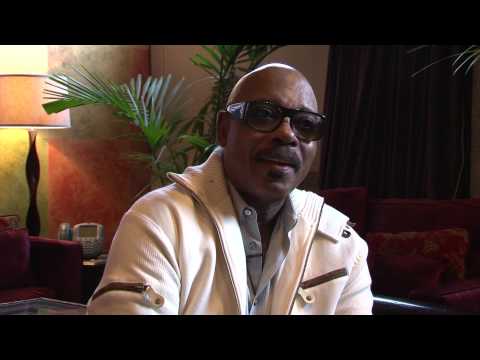 The roots of Harvey Mason's rhythm are as ingrained as DNA. Born in Atlantic City, New Jersey on February 22, 1947, he reveled in the rhythms of life as they manifested themselves all around him. He began taking formal drum lessons at age 7, playing in school bands and finally buying his first drum set at the age of 16. Harvey continued his musical education first at the Berklee School of Music, then on full scholarship to the New England Conservatory of Music, studying performance, composing, arranging, percussion and mallets. He received immeasurable preparation for orchestral work from the legendary Vic Firth, tympanist with the Boston Symphony. During his time in Boston, he also put in overtime at Triple A Studios recording everything from jingles to religious albums, unpredictable and diversified situations that custom molded him for the career of a top-flight session musician. Before he knew it, Harvey Mason was working as many as three studio sessions a day.

Harvey swiftly became a force to be reckoned with in the world of percussion and drums. From simple figures on a marimba that contributed infinitely to the appeal of The Sylvers' "Fools Paradise" and "Misdemeanor," Earth Wind and Fire's "That's The Way of The World" and some of the most incredibly sensitive playing ever heard on radio backing the late Minnie Riperton on "Memory Lane" and "Here We Go," to an intricate snare drum-only part on Chick Corea's "Tweedle Dee" (from his acclaimed concept album, The Mad Hatter), Harvey honed a knack for doing more than just nailing a written part. He added that "Mase Magic" that lifted a piece of music from ordinary to extraordinary.

In the realm of '70s & 80's funk-jazz fusion, "Mase" was king. His work on Donald Byrd's commercial breakthrough album, Black Byrd, and a series of successful "crossover" albums for Blue Note Records led to Harvey's seminal work on Herbie Hancock's million-seller Head Hunters (1974), which contained the hit "Chameleon" (co-composed by Harvey) and Mason's own arrangement of Hancock's '60s standard, "Watermelon Man."

This led to a string of recordings that now comprise "Fusion 101″ for the study of all aspiring drummers. Those performances include Grover Washington Jr.'s "Mister Magic", Bob James' "Three" (featuring "Westchester Lady"), Charles Earland's "Leaving This Planet", Patrice Rushen's "Before the Dawn", The Brecker Brothers' self-titled debut album, Lee Ritenour's "Captain Fingers", and John Klemmer's "Touch". When Latin rocker Carlos Santana recorded his first jazz album, "The Swing of Delight", Harvey was called. The icing on the cake for this phenomenal '70s output was his contribution to George Benson's triple-platinum selling "Breezin'" album with a band that played so seamlessly together, it was as if they were psychically in-tune. "Breezin'" became the best selling (real) jazz album of all-time and this group recorded two more classic Benson albums: "In Flight" and "Weekend In L.A."

In 1976, Harvey Mason signed a five-year deal with Clive Davis' then-new and very progressive Arista Records as a solo artist. He recorded five stylistically diversified LP's there that captured the complete arc of his musical artistry. There were unforgettable arrangements of Antonio Carlos Jobim's "Wave," Kenny Loggins' "Set It Free" and Marvin Gaye's "What's Going On." There was even a disco tune "Groovin' You" For those albums and a "Ratamacue", recorded in 1996 for Atlantic, Mase earned 5 Grammy nominations.. In 2005 Harvey recorded a classic Jazz CD which he titled "Trios". "Trios" featured 11 of the greatest Jazz pianist, 8 different bassist with Harvey being the one common denominator. This CD receieved worldwide acclaim receiving the prestigious Silver Disc award fron magazine in Japan and garnering a Grammy for Herbie Hancock and his solo on "Tell Me A Bedtime Stories".

The man whose precision playing has graced movies for such renowned composers as Michel Colombier (Prince's Purple Rain), Michel Legrand, Miles Davis' (Dingo), Dave Grusin (Three Days of The Condor, The Fabulous Baker Boys and On Golden Pond), John Williams (Hook), Lalo Schifrin (Rush Hour 1,2 & 3 and The Enforcer), Isaac Hayes (Three Tough Guys and Truck Turner), Johnny Pate (Shaft In Africa), Alan Silvestri (Who Framed Roger Rabbit), Alan Menken and Tim Rice (Beauty and The Beast), Thom Newman (the Player), Lion King, Mission Impossible 1, 2 & 3, Ratatouille, Dream Girls, Speed Racer to name only a few. Among his credits to date as a film composer are Only The Strong, Deadly Takeover and The Color Purple, plus orchestration for the television series' Diagnosis Murder and Mattlock.

Easing into his fourth decade of professional music making, Harvey Mason looks forward to new horizons with ƒOURPLAY's,just released a new CD "Let's Touch The Sky" on the Headsup label, a new solo album, more film scoring and his usual choice assignments as a sideman, such as playing on superstar Seal's 1996 Song of the Year Grammy-winner, "Kiss From A Rose" and performing on John Legend's 2007 mega hit, "Save Room."

Flip across your radio dial on any given day and you're sure to come across a gem that Harvey Mason has polished. "The Mase" remains all over the place!
+ Support (early show): TOKYO-CHUTEI-IKI
TOKYO-CHUTEI-IKI –
Tokyo-chutei-iki
whose name means 'Tokyo-Bass-Frequency'
are an amazing group of ten baritone saxophone players. Led by the enigmatic Akira Mizutani, the band also features members who have played with Cicala Mvta and Shibusashirazu. Their music is unclassifiable; along the lines of contemporary experimental jazz with occasional voice-overs, without question original, surprising, challenging and energising.
They caught the London public's imagination during the London Jazz Festivals of 2006 and 2008 and at their Ronnie's debut in July 2010 – we welcome back this joyous ensemble!