Searing hard bop and soul-jazz played by two of New York's finest: US saxophonist Vincent Herring and renowned trumpeter Jeremy Pelt with their top drawer quintet.
Jeremy Pelt has become one of the preeminent young trumpeters within the world of jazz. Forging a bond with the Mingus Big Band very early on, as his career progressed, Pelt built upon these relationships and many others which eventually lead to collaborations with some of the genre's greatest masters. Pelt frequently performs alongside such notable ensembles as the Roy Hargrove Big Band, The Village Vanguard Orchestra and the Duke Ellington Big Band, and is a member of the Lewis Nash Septet and The Cannonball Adderley Legacy Band featuring Louis Hayes. Pelt's recordings and performances have earned him critical acclaim, both nationally and internationally. He has been featured in the Wall Street Journal by legendary jazz writer and producer, Nat Hentoff, and was voted Rising Star on the trumpet, five years in a row by Downbeat Magazine and the Jazz Journalist Association. Pelt is currently touring throughout the United States and Europe in support of his latest release, "Water And Earth" (High Note Records, January 2013).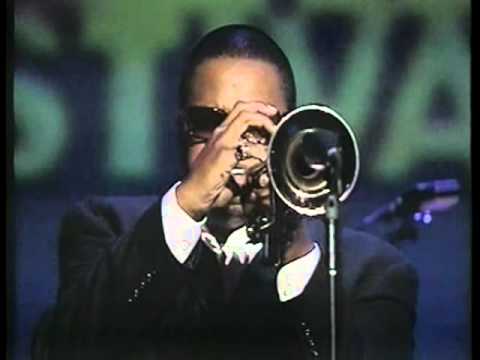 Undoubtedly, one of today's most important voices of the jazz saxophone, Vincent Herring has recorded over 12 CD's as a leader and over 100 (!) as a sideman. His long listof credits includes:The Freddie Hubbard Quintet, Nat Adderly Quintet, Art Blakey And The Jazz Messengers, Horace Silver Quintet, Jack De Johnette's Special Edition, Nancy Wilson, Larry Coryell, Cedar Walton, Freddie Hubbard, Dizzy Gillespie, The Mingus Big Band, The Roy Hargrove Big Band, Arthur Taylor, Dr. Billy Taylor, Carla Bley, Phil Woods Sax Machine. Vincent has appeared as a special guest soloist with Wynton Marsalis at Lincoln Center. Vincent also appeared as a guest soloist with John Faddis and The Carnegie Hall Big Band.
Support: The Ronnie Scotts All Stars
The Ronnie Scott's All Stars are comprised of some of the greatest talents on the U.K scene, including some of our most regular performers James Pearson (piano), Sam Burgess (bass) and Pedro Segundo (drums)
James Pearson:-
Musical Director at Ronnie Scott's and the owner of a ferocious piano technique coupled with a sense of musicality rarely heard, James Pearson is one of the most exciting to musicians to have emerged from the U.K in the last 25 years. After working with him, the late jazz legend Sir John Dankworth declared: "James Pearson is an exceptionally gifted artist. His masterful playing makes him head and shoulders above the rest of his contemporaries. He shows signs of true greatness".
Sam Burgess:-
Double Bass Despite only being in his early 30's, already Sam is a stalwart of the UK jazz scene. As well as appearing on numerous film soundtracks such as 'Bridget Jones's Diary' and 'Hannibal'. Sam's thumping, pounding, relentlessly driving bass lines have been heard accompanying the likes of Bob James, Billy Kilson, Gary Novak, Joe Lock, Dave Kekowski, Guy Barker, Dave O'Higgins, Pete King, Gareth Williams, Claire Martin, Jim Mullen, Alan Barnes, Tim Whitehead, John Horler, Gwyneth Herbert, John Dankworth, The BBC Big Band and Robbie Williams.
Pedro Segundo:-
At 22 years old Pedro Segundo, Portuguese drummer joins the James Pearson Trio at Ronnie Scott's Jazz Club.
Born and raised in Lisbon, picked up the drums seriously at the age of eight starting studying classical percussion a year later. In June 2011 he graduates from Guildhall School of Music and Drama in Timpani and Classical Percussion. His musical ability combines a blend of styles creating a unique sound on the drum set. He has played regularly with Dennis Rollins, Femi Temowo, Mário Franco, Cleveland Watkiss and many other artists touring in festivals all around the globe.
Other regular performers include:
Dave Ohm (drums), Natalie Williams (vocals), Alex Garnett (sax), Nigel Price (guitar), Steve Rushton (drums), Polly Gibbons (vocals), Alistair White (trombone), Gary Baldwin (hammond), Al Cherry (guitar), Matt Home (drums), Alan Barnes (sax), Ralph Salmins (drums), Arnie Somogyi (bass), Mark Smith (bass), James Nisbet (guitar), Pete Long (sax), Gerard Presencer (Trumpet), Dave O'Higgins (sax), Alec Dankworth (bass), Steve Fishwick (trumpet) and others...
To find out more, please go to:
www.myspace.com/thejamespearsontrio