Booking now closed, a few tickets still left on the door.
Two performances per night for what is set to be the hottest Christmas Show in town... be sure to book early to avoid disappointment!
Show Times:
1st house: Doors 5.30pm, Support 6.15pm, Motown Revue: 7.30-8.45, Doors Close 9pm. 2nd house: Doors 9.30pm, Motown Revue: 10.15-11.30pm, Late Late Set: Midnight-3am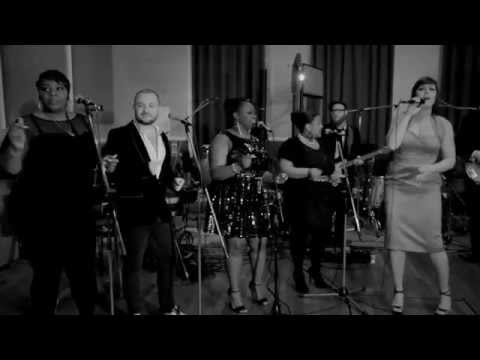 As a tribute to some of the great artists that have recorded on Motown Records and the perfect show for your Christmas Celebrations, Natalie Williams and her Soul Family Band are back! They will be playing a selection of some of the best songs to come out of the Motown era, featuring the music of Smoky Robinson, Martha and The Vandellas, Gladys Knight, Marvin Gaye, The Supremes, The Jackson 5 and of course Stevie Wonder.
Joining her on stage will be her fantastic 10 piece band featuring 3 other vocalists, Brendan Reilly, LaDonna Harley Peters and Tony Momrelle, who regularly bring the house down at the monthly Soul Family Sundays sessions.
A Short introduction to Motown Music
The year 1959, seemed to be a magical year. Not only was it the birth of the world renowned jazz club, Ronnie Scotts, or the making of one of the most influential jazz albums ever, 'Kind of Blue', but it was also the year Motown Records was founded by Berry Gordy.
Motown played an important role in the racial integration of popular music, as it was the first record label owned by an African American to primarily feature African-American artists who achieved crossover success. In the 1960s, Motown and its soul-based subsidiaries were the most successful proponents of what came to be known as The Motown Sound, a style of soul music with a distinct pop influence.