Booking now closed, a few tickets still left on the door.

NYJO features some of the best, most gifted and talented of the next generation of Great British jazz musicians
NYJO Big Band Christmas. NYJO BBX- here's a short sample of how NYJO celebrates Christmas. The BBX presentation of A Christmas Carol in Six movements, a glorious jazz suite specially written for NYJO by Paul Hart. Performed with readings from Dickens' most famous short story.
On the first set, NYJO will perform Paul Hart's 'A Christmas Carol Suite' and on the second set, they will perform a selection of Big Band Christmas favourites.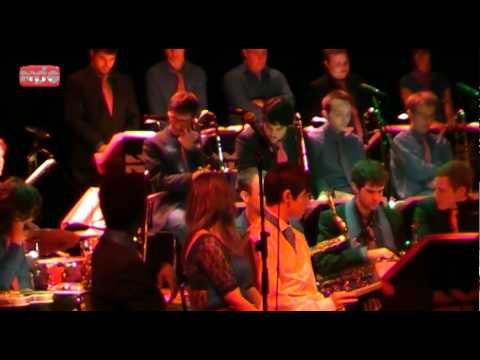 Line up confirmed:
Flute: Rosie Stano

Saxes: Jim Gold, Sam Glaser, David Healey, Tom Ridout, Jess Holder

French horn: Anna Drysdale

Trumpets: James Davison, Tom Dennis, Alistair Martin, Tom Syson, Jake Labazzi

Trombones: Tom Dunnett, Owen Dawson, Chris Valentine, Maddie Dowdeswell, James Buckle

Guitar: Nick Fitch

Piano: Rupert Cox

Bass: Joe Downard

Drums: David Dyson

Percussion: Max Mills

Vocalist: Isobel Gathercole, Freddie Benedict

Narrator: Jeremy Lloyd
NATIONAL YOUTH JAZZ ORCHESTRA
The National Youth Jazz Orchestra (NYJO) is one of Britain's longest-running ensembles for young people under 26 playing big-band jazz. Founded by Bill Ashton OBE in 1965, the orchestra offered aspiring young musicians the opportunity to rehearse, write and gain experience in live performance at a time when UK jazz education was in its infancy. Since then the orchestra and the training bands of the NYJO Academy have met to rehearse almost every Saturday morning to deliver a creatively challenging experience within an informal environment.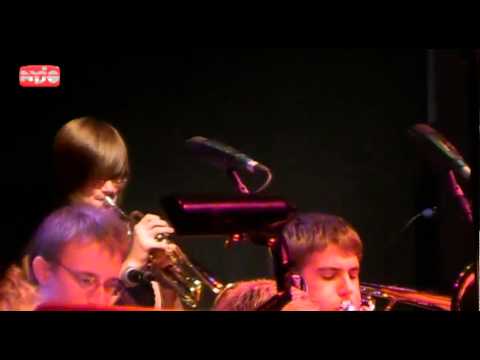 NYJO features 23 musicians and vocalists from around the UK, most of whom go on to become professional musicians. Alumni include Guy Barker, Mark Nightingale, Gerard Presencer, Pete Long, Dennis and Winston Rollins and Amy Winehouse. Members are encouraged to write their own arrangements and compositions, thereby creating a diverse repertoire to draw on in addition to classic big band standards.
Along with UK venues ranging from theatres and clubs to the Barbican Hall in London, Symphony Hall in Birmingham and Usher Hall in Edinburgh, NYJO has visited Europe, the USA, Australia and New Zealand and appeared on TV and radio. Projects and workshops with Music Education Hubs and schools are also an important element in NYJO's schedule, as part of its aim to raise the profile of jazz among young people. Recent highlights have included the orchestra's annual residency at Ronnie Scott's, the Gateshead and London Jazz Festivals, a collaboration with the German Youth Jazz Orchestra and multiple national TV and radio appearances including a televised performance in the 2012 BBC Proms.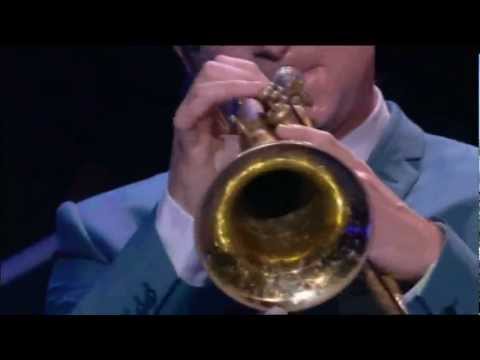 NYJO has around 40 albums to its credit. The Change, was released to critical acclaim in September 2012. NYJO celebrated its 50th anniversary in 2015 with a year-long programme of events including special performances with guest artists and former members and the recording of a new double album, NYJO FIFTY, released in November 2015. In spring 2015 NYJO announced that HRH The Earl of Wessex KG GCVO has become its Royal Patron and its success in being awarded the prestigious 'Jazz Educator of the Year' Award at the All-Party Parliamentary Awards for Jazz 2015.
@NYJOuk