Booking now closed, a few tickets still left on the door.
Please note show times are slightly different than usual.
Doors Open 6pm, Zara McFarlane 7.30pm, Matthew Halsall: 9pm, Late Late Set: 11pm-late. Doors Close 3am
MATTHEW HALSALL
Matthew Halsall - Trumpet, Rachael Gladwin - Harp, Taz Modi - Piano, Gavin Barras - Double Bass, Rob Turner - Drums, Keiko Kitamura - Koto, Clive Bell - Shakuhachi (Japanese Flute)
"'Kind Of Blue' meets The Cinematic Orchestra …With hypnotic grooves, and a meditative slow-build to his solos, Halsall's music is saturated in a life-affirming glow". Time Out
"Rain-streaked spiritual jazz from Manchester." The Independent on Sunday

"Grooving through time on the spiritual sunship." Mojo Magazine

"If you like dreamy groovers with drifting melodies, you'll love this." BBC Music Magazine
Manchester based trumpeter, composer, arranger and band-leader Matthew Halsall is one of the rising stars of the UK jazz scene. His unique sound was brilliantly described as "Rain-streaked spiritual jazz from Manchester" by the Independent On Sunday and previous albums have found Halsall exploring the modal jazz of John and Alice Coltrane or paying heartfelt tribute to the hard bop of the late '50s and early '60s, but on his most recent album Fletcher Moss Park he offers his most personal statement yet.
Written and recorded over the last couple of years, Fletcher Moss Park is inspired by one of Manchester's most beautiful places. A rambling, multi-tiered park of walkways and dreamy gardens that offers the contemplative Halsall a place of peace and respite from the city, a meditative space to think and write in. The stillness and beauty of the surroundings have steeped into his beautiful compositions for this album. Elegant and sincere, Halsall's compositions draw on his love of spiritual jazz, modern dance music and even his work with the award-winning Brighouse & Rastrick Brass Band earlier this year. Halsall favours earthy honestly and direct communication over tricksy arrangements and it is this deceptively simple openness that gives his music such a unique flavour as the young composer and producer seeks to express his feelings and thoughts with his music.
His superlative band features some of Manchester's finest musicians including rising star pianist Taz Modi (Sub-Motion Orchestra), bassist Gavin Barras and drummer Luke Flowers (Cinematic Orchestra). The addition of Rachael Gladwin's harp brings a sense of liquidity to the modal explorations, and Halsall's own beautiful playing lingers long after the music ends.
Zara McFarlane
MOBO nominated Zara McFarlane, a rising star on the UK jazz/soul scene, released her debut album on Gilles Peterson's Brownswood Recordings in October 2011. Positioned neatly between the twin worlds of modern jazz and eclectic nu-soul, Until Tomorrow confirmed the presence of a very special young voice on the UK scene. Exuding a liberal dose of subtle, stealthy swing, the album was rooted in the jazz tradition. However, Zara has brought an eminently soul undercurrent to what she does, and her music will appeal to audiences weaned on Jill Scott and Erykah Badu as easily as to those more attuned to Cassandra Wilson or Dianne Reeves.
In recent times Zara has supported Hugh Masekela; toured Europe; duetted with Gregory Porter; dropped a spectacular cover version of Junior Murvin's classic reggae jam 'Police & Thieves'; and performed live on French radio station – Radio Nova – as part of a special broadcast of London acts. Zara played in London to a spellbound sell out crowd on the 9th of October, where she dropped some of her new material as well as songs from the first album.
Album quotes:
"Until Tomorrow is a delight ...filled with musical treasures, waiting to be discovered" - All About Jazz
"Zara McFarlane's long-awaited debut album provides the perfect showcase for her wonderfully pure timbre, understated melodic approach and unerring sense of time." - Jazzwise
You can see her video of 'Police and Thieves' here: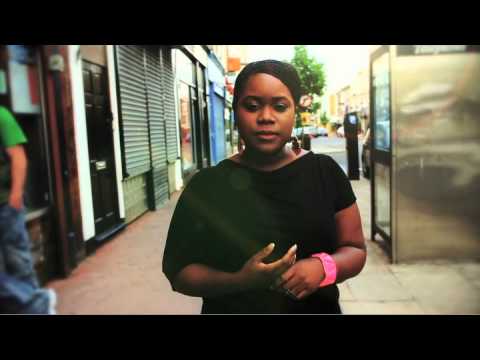 You can buy her album here:
http://brownswoodrecordings.greedbag.com/buy/until-tomorrow-1/
Support: The Ronnie Scotts All Stars
+ support tonight: The Ronnie Scotts All Stars with Special Guest vocalists Emma Smith (Mon) and Natalie Williams (Tues)
Monday's band line up: Alex Garnett (tenor sax), James Pearson (piano), Sam Burgess (bass) and Ed Richardson (drums).
Tuesday's band line up: is Alex Garnett (tenor sax), James Pearson (piano), Sam Burgess (bass) and Chris Higginbottom
The Ronnie Scott's All Stars are comprised of some of the greatest talents on the U.K scene, including some of our most regular performers James Pearson (piano), Sam Burgess (bass) and Pedro Segundo (drums)
James Pearson:-
Musical Director at Ronnie Scott's and the owner of a ferocious piano technique coupled with a sense of musicality rarely heard, James Pearson is one of the most exciting musicians to have emerged from the U.K in the last 25 years. After working with him, the late jazz legend Sir John Dankworth declared: "James Pearson is an exceptionally gifted artist. His masterful playing makes him head and shoulders above the rest of his contemporaries. He shows signs of true greatness".
Sam Burgess:-
Double Bass Despite only being in his early 30's, already Sam is a stalwart of the UK jazz scene. As well as appearing on numerous film soundtracks such as 'Bridget Jones's Diary' and 'Hannibal'. Sam's thumping, pounding, relentlessly driving bass lines have been heard accompanying the likes of Bob James, Billy Kilson, Gary Novak, Joe Lock, Dave Kekowski, Guy Barker, Dave O'Higgins, Pete King, Gareth Williams, Claire Martin, Jim Mullen, Alan Barnes, Tim Whitehead, John Horler, Gwyneth Herbert, John Dankworth, The BBC Big Band and Robbie Williams.
Pedro Segundo:-
At 22 years old Pedro Segundo, Portuguese drummer joins the James Pearson Trio at Ronnie Scott's Jazz Club.
Born and raised in Lisbon, picked up the drums seriously at the age of eight starting studying classical percussion a year later. In June 2011 he graduates from Guildhall School of Music and Drama in Timpani and Classical Percussion. His musical ability combines a blend of styles creating a unique sound on the drum set. He has played regularly with Dennis Rollins, Femi Temowo, Mário Franco, Cleveland Watkiss and many other artists touring in festivals all around the globe.
Other regular performers include:
Dave Ohm (drums), Natalie Williams (vocals), Alex Garnett (sax), Nigel Price (guitar), Steve Rushton (drums), Polly Gibbons (vocals), Alistair White (trombone), Gary Baldwin (hammond), Al Cherry (guitar), Matt Home (drums), Alan Barnes (sax), Ralph Salmins (drums), Arnie Somogyi (bass), Mark Smith (bass), James Nisbet (guitar), Pete Long (sax), Gerard Presencer (Trumpet), Dave O'Higgins (sax), Alec Dankworth (bass), Steve Fishwick (trumpet) and others...
To find out more, please go to:
www.myspace.com/thejamespearsontrio