Booking now closed, a few tickets still left on the door.
Line up: PETER LONG clarinet, ANTHONY KERR vibes, ROBIN ASPLAND piano, PAUL MORGAN bass, ED RICHARDSON drums
BENNY GOODMAN & BEYOND led by Ronnie Scott's Jazz Orchestra band leader, Pete Long.
Using the classic clarinet and vibes- led quintet format, Peter Long's ensemble will be revisiting some of the iconic treatments of jazz standards made famous by the great Benny Goodman, and in other parts of the show, investigating the possibilities of the line-up when applied to other, later idioms. Alongside AirMail Special, Avalon, and Flying Home, expect to hear the BG treatment applied to, amongst others, Horace Silver, Billy Strayhorn, and Kool And The Gang!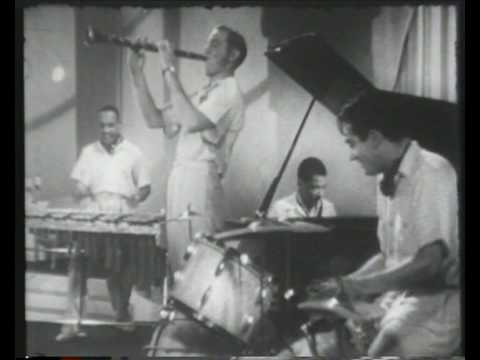 Benjamin David Goodman was an American jazz clarinetist and bandleader known as the "King of Swing". In the mid-1930s, Goodman led one of the most popular musical groups in the United States. His concert at Carnegie Hall in New York City on January 16, 1938 is described by critic Bruce Eder as "the single most important jazz or popular music concert in history: jazz's 'coming out' party to the world of 'respectable' music."
Goodman's bands launched the careers of many major jazz artists. During an era of racial segregation, he led one of the first well-known integrated jazz groups. Goodman performed nearly to the end of his life while exploring an interest in classical music.