Booking now closed, a few tickets still left on the door.
BOBBY BROOM and THE DEEP BLUE ORGAN TRIO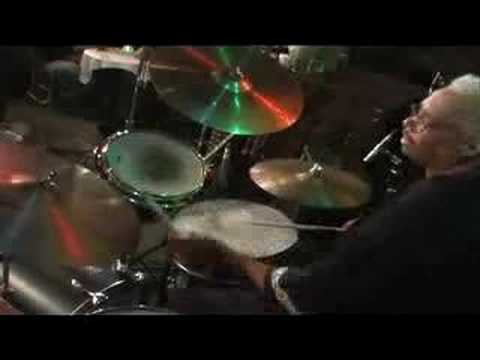 Bobby Broom is an internationally acclaimed jazz guitarist. He began playing guitar and studying music at age twelve. Bobby attended New York 's famous High School of Music and Art and by the time he was sixteen was playing with Sonny Rollins, and Charlie Parker pianists, Al Haig and Walter Bishop, Jr. Mr. Broom holds a B.A. in music and currently teaches at DePaul University . Bobby Broom has played alongside some of jazz' most dominant figures including Miles Davis, Art Blakey, Stanley Turrentine, Kenny Burrell, Charles Earland, Kenny Garrett and Marcus Miller. He has also released several recordings as a leader.
CHRIS FOREMAN Hammond B-3 Organ
Chris Foreman is a masterful musician and heir to the throne occupied by the soulful, bluesy jazz organ legends who were once his influence. Blind at birth, Foreman started playing piano at age five and began formal training at seven. As a teenager he was attracted to the organ sounds of Jack McDuff, Groove Holmes, Jimmy Smith and Jimmy McGriff. This attraction led Chris to pursue playing jazz on the organ, which he undertook through intensive study of recordings. Unlike many African-American musicians whose musical knowledge begins and is established through the church, Chris didn't start his apprenticeship as a church organist until he was almost twenty years old - well after his jazz roots were established. He has arrived at a most exciting blend of blues-gospel and jazz and has developed a stunning command and range on the instrument. The blend of his sound is evident in his professional experience, which has included work with Hank Crawford, Albert Collins, Bernard Purdie and The Mighty Blue Kings.
GREG ROCKINGHAM Drums
Drummer Greg Rockingham began playing when he was just three years old and debuted as a professional musician at age five in his father's jazz ensemble. An alumnus of the famed Interlochen Arts Academy and Northeastern University, Greg has performed or recorded with a wide range of famous names, including the orchestras of Glenn Miller and Guy Lombardo, vocalists Freddie Cole, Patty Page and Jerry Vale and instrumentalists Nat Adderley, Kenny Burrell, Charles Earland and Ellis Marsalis.
FULL BIO
With his personal approach to the musical legacy that influenced him, Bobby Broom has become one of the premiere guitarists in jazz today. "Broom has one of the few truly recognizable styles among modern guitarists, and one of the most satisfying solo concepts in mainstream jazz," wrote critic Neil Tesser in the Chicago Jazz Music Examiner. The groundwork laid by his childhood jazz-guitar heroes, Wes Montgomery, early George Benson and Pat Martino and others such as Kenny Burrell and Grant Green, influenced Broom to pursue a career that has included work with Art Blakey, Max Roach, Stanley Turrentine, Kenny Garrett, Miles Davis, Dr. Lonnie Smith, Charles Earland, Dr. John, Kenny Burrell, Eric Alexander, Ron Carter and Ramsey Lewis, among others.
Born in Harlem (1960s) and raised on New York City's Upper West Side (1970s), in the mid 1980s Broom relocated to Chicago where he went on to tour and record with many of the aforementioned musicians. In Chicago, he also formed the Bobby Broom Trio in 1990 and the Deep Blue Organ Trio in 1999.
Among Bobby Broom's recordings as a leader is his trio's 2001 release, Stand!, a recording of unlikely interpretations of 60s and 70s pop and soul classics which received praise for staying true to the creative demands of authentic modern jazz. Jambands online magazine writes: "Stand!"'s theme works well for Broom — it adds accessibility to the set without getting in the way of documenting a skilled trio in its natural element. Further examples of Broom's foray into the developing American Song Book can be found on his other recent recordings as well as on recordings by The Deep Blue Organ Trio (see discography).
As an educator, Broom began his work in 1982 for Jackie McLean, Director of African American Music at Studies for the Hartt School of Music at the University of Hartford. Over the years Broom has also been a lecturer/instructor at the American Conservatory of Music (1986–1990), Chicago Musical College — Roosevelt University (1990–1994), The Thelonious Monk Institute of Jazz (1987), DePaul University (2002–2008) and most recently at North Park University. He currently instructs and coaches Chicago area high school students for the Ravinia Festival Organization — Jazz Mentor Community Outreach Program, as well as the Thelonious Monk Institute.
In 2005, while developing his career as a leader, attending Northwestern University for his master's degree in jazz pedagogy and teaching at DePaul, Broom rejoined Sonny Rollins touring band as a regular member for the second time in his career (his first tenure with the jazz legend was from 1982-1987). He performed and recorded with Rollins until the spring of 2010. During this tenure Broom continued to increase his visibility as a leader, producing three recordings under his own name and another with the Deep Blue Organ Trio (their third). His latest trio record and Broom's eighth lead album, released on June 16, 2009, Bobby Broom Plays for Monk explores the music composed and performed by jazz icon, Thelonious Monk. The trio of Broom, bassist Dennis Carroll, and drummer Kobie Watkins "...turns what could have easily been a pedestrian "tribute" record into an inspired, swinging affair", says Jon Regan in Billboard magazine. And Ted Gioia of Jazz.com writes: "Broom shows again that he is one of the most musical guitarists of our times..."
Broom's latest trio release, "Upper West Side Story" (Origin Records, May 2012), is his first of exclusively original material. Along with regular trio members Carroll and Watkins, the recording introduces the exciting young drummer, Makaya McCraven, as a Bobby Broom Trio member.
Support: Gareth Williams Power Trio
GARETH WILLIAMS TRIO feat. GARETH WILLIAMS piano, DAVE GREEN double bass & IAN THOMAS drums
The trio will play some of the music from 'Short Story', their take on the music of Bill Evans and Scott LaFaro
One of the most intensely creative, dynamic and exciting performers on the UK scene, Gareth Williams has been receiving increasing critical and public acclaim since becoming a professional musician in the early 90s.
Described as "jewel of a player... spinning out luminous introductions and codas" by Jazziz Magazine (USA), he has dazzled audiences not only by his virtuoso approach to the piano, but also by his multi-instrumentalist talents on guitar and vocals.
Born in 1968 into a highly musical family, Gareth took up the piano at the age of five. He turned professional after graduating in English Literature from Cambridge University in 1990 and went on to study music at London's Guildhall, initially on guitar, later switching to piano. It is mainly as a pianist that Gareth has earned a glowing reputation both in the UK and abroad over the past few years, but his singing and guitar playing have gained increased recognition in their own right. An electrifying performer, he has been described as "…a fantastic improviser" by John Fordham in The Guardian and "If you've seen Williams perform, you'll know that he's the embodiment of creative energy, a physical player who gets wrapped up in his work, with a keyboard command that's both impressive and well-directed" by Peter Vacher in Jazzwise.
His first major professional engagement was as keyboard player/MD for jazz hip-hop band Us3 (whose most celebrated hit was 'Cantaloop'). He performed with the band on a world tour in 1993 and appears on their album 'Broadway & 52nd' (Blue Note).
Gareth has since worked as pianist/MD for internationally acclaimed jazz singer Claire Martin (several times winner of the British Jazz Singer of the Year awards) and has also been involved in arranging her music, writing original compositions for her band, singing and playing guitar. He has worked with many international jazz greats, including Art Farmer, George Coleman, Bud Shank, James Moody and Dave Liebman, plus top British musicians such as Jim Mullen, Martin Taylor, Martin Drew, Tommy Smith, Tim Garland, Clark Tracey, Gwyneth Herbert and Iain Ballamy.
As bandleader, he formed the Gareth Williams Trio in 1995, featuring Gareth on piano, guitar and vocals, Dave Green on double bass and Tristan Mailliot on drums. The trio released their debut album 'THREE' (Jazz House), recorded live at Ronnie Scott's in 2001.
In 2005 Gareth showcased a new BBC Radio 3 commission, Poems from the 20th Century, written for iconic British vocalist Norma Winstone.
Gareth is also a member of Iain Ballamy's Anorak, featuring Steve Watts on bass and Martin France on drums. He has appeared on the band's album "More Jazz".
Gareth's latest project is The Gareth Williams Power Trio, featuring Laurence Cottle on electric bass and Ian Thomas on drums. The Power Trio released 'Shock!' (Linn Records) to great critical acclaim in March 2009. The album features twelve original compositions and a blistering interpretation of John Coltrane's 'Giant Steps'. 'Williams is a hugely gifted pianist, with an apparently endless fund of ideas, plus the detachment to organize them into coherent shapes'. Dave Gelly, The Observer. 'A prodigiously talented pianist… a joyous, uncompromising celebration of sophistication, musicality, muscularity, it's shockingly good'. Mojo Magazine. 'The wow factor in Gareth Williams' all-Welsh trio comes from projecting controlled, inner power into the music… Altogether a triumph of Welsh wizardry. 5 stars' Garry Booth, BBC Music Magazine.