Booking now closed, a few tickets still left on the door.
MONTY ALEXANDER'S HARLEM-KINGSTON EXPRESS 2 featuring MONTY ALEXANDER piano, HASSAN SHAKUR bass, OBED CALVAIRE drums, ANDY BASSFORD guitar, LEON DUNCAN elec. bass and KARL WRIGHT drums.In a career spanning five decades, Jamaican jazz pianio virtuoso Monty Alexander has built a reputation exploring and bridging the worlds of American jazz, popular song, and the music of his native Jamaica, finding in each a sincere spirit of musical expression.
Monty Alexander / Harlem Kingston Express "No Woman No Cry"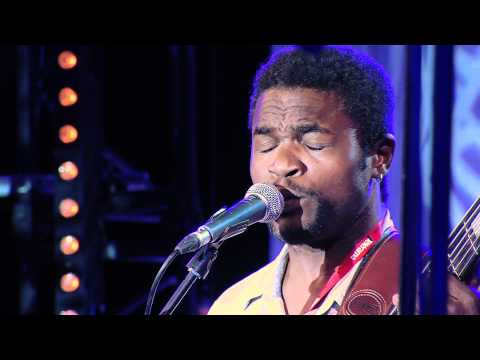 In the process, he has performed and recorded with artists from every corner of the musical universe and entertainment world: Frank Sinatra, Tony Bennett, Ray Brown, Dizzy Gillespie, Sonny Rollins, Clark Terry, Quincy Jones, Ernest Ranglin, Barbara Hendricks, Bill Cosby, Bobby McFerrin, Sly Dunbar, and Robbie Shakespeare, among others.

Born on D-Day (June 6, 1944) and raised in Kingston, Jamaica, he took his first piano lessons at age six, although he is largely self-taught. As a teenager, he witnessed concerts by Louis Armstrong and Nat "King" Cole at Kingston's Carib Theater. These artists had a profound effect on Alexander's aspirations. He formed Monty and the Cyclones in the late 1950s and also recorded on sessions with the musicians who would catapult Jamaican music to international recognition as The Skatalites (Bob Marley's first backing band).

Alexander and his family came to the United States at the end of 1961. Less than two years later, while playing in Las Vegas with Art Mooney's orchestra, he caught the eye of New York City club owner Jilly Rizzo and his friend, Frank Sinatra. Rizzo hired the young pianist to work in his club, Jilly's, where he accompanied Sinatra and others. There he met Modern Jazz Quartet vibraphonist Milt Jackson, who hired him and eventually introduced him to former Charlie Parker collaborator and legendary bassist Ray Brown. Alexander recorded and performed with the two jazz giants on many occasions. Jazz's greatest luminaries welcomed Alexander to their "musical fraternity" in the mid-1960s. Among these earliest enthusiasts for his playing were none other than Duke Ellington, Count Basie, and Miles Davis.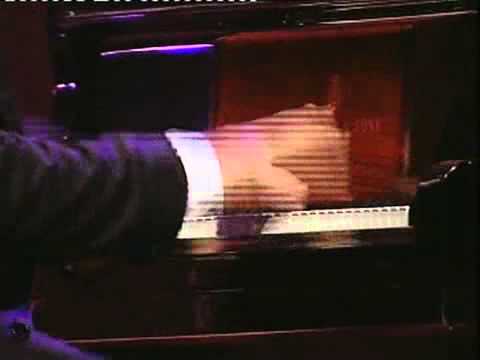 Monty Alexander's collaborations span multiple genres, styles, and generations. His projects have been as varied as assisting Natalie Cole in her tribute album to her father, Nat "King" Cole in 1991 (the resulting album, Unforgettable, won seven Grammy awards), performing George Gershwin's "Rhapsody in Blue" under the direction of Bobby McFerrin at the Verbier Festival in Switzerland, and recording the piano track for the film score of Clint Eastwood's Bird, a movie about the life of jazz titan Charlie Parker.

In August 2000, the Jamaican government awarded Monty Alexander the title of Commander in the Order of Distinction for outstanding services to Jamaica as a worldwide music ambassador.

In Hal Leonard's 2005 book The Fifty Greatest Jazz Piano Players of All Time, Alexander was listed among the top five Jazz pianists of all time.

Alexander maintains a rigorous touring schedule worldwide, playing in jazz clubs, concert halls and playing at international Jazz Festivals in the USA and across continents; from Europe to Asia; in Montreux, Switzerland; Johannesburg and Cape Town, South Africa; and Japan, Russia, New Zealand, Australia, etc.

To date Monty Alexander has recorded over 70 albums as a leader. His collaboration with Telarc label yielded trio sessions (Impressions in Blue) and live concert recordings (Goin' Yard). In the late summer of 2005, Alexander traveled to Bob Marley's Tuff Gong Studio in Kingston, Jamaica, and teamed up with Jamaican top session players to record Concrete Jungle, a set of twelve compositions penned by Bob Marley and reinterpreted via Alexander's jazz piano-oriented arrangements. The resulting union of musical perspectives digs deep into the Marley legend and brings together the two worlds that Alexander most treasures, building the musical bridges that are the very essence of his craft.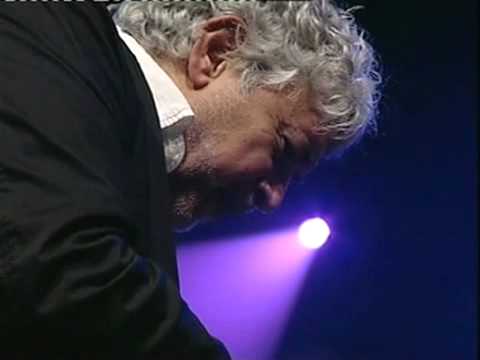 As a testament to his versatility, The Good Life, on Chesky Records is a collection of songs written and popularized by one of his all-time favorite artists and good friends, Tony Bennett. His second release on Chesky, Calypso Blues, is tribute to another one of his heroes, Nat "King" Cole.

In 2008, with the invitation of Wynton Marsalis, Alexander conceived and directed the acclaimed program Lords of the West Indies at Jazz at Lincoln Center, broadcast nationally on BETJ. Alexander returned to Jazz at Lincoln Center in 2009 with a new program, Harlem Kingston Express in which he merged classic Jazz with rhythms and vibrations of his native Jamaica.

In the winter of 2008 American singer and icon, Tony Bennett personally invited Monty to record as the featured pianist on his Christmas album, A Swinging Christmas, with the Count Basie Orchestra. Monty can be spotted on the album cover, holding a turkey next to Tony Bennett.

Two collections were released in 2011 that capture the excitement of Monty Alexander's live performances around the world: Uplift, a trio album on JLP Records, and Harlem-Kingston Express on Motema Music.

Harlem Kinston Express: Live! was singled out by both the recording industry and fans and received a Grammy award nomination in 2012.

Between Uplift and Harlem-Kingston Express: Live! Monty Alexander has officially dominated the US radio charts with three number 1 spots in 2011, as not only Uplift remained at number 1 for several weeks but Harlem-Kingston Express: Live! rose to number 1 on Jazz charts and on World Music charts concurrently.

In the summer of 2012 Monty Alexander was awarded the prestigious German Jazz Trophy, "A Life for Jazz" and in November 2012 he received the Caribbean American Heritage Luminary Award from the Institute of Caribbean Studies in Washington, D.C.
Support: The Ronnie Scotts All Stars
+ support tonight: The Ronnie Scotts All Stars with Special Guest vocalists Emma Smith (Mon) and Natalie Williams (Tues)
Monday's band line up: Alex Garnett (tenor sax), James Pearson (piano), Sam Burgess (bass) and Ed Richardson (drums).
Tuesday's band line up: is Alex Garnett (tenor sax), James Pearson (piano), Sam Burgess (bass) and Chris Higginbottom
The Ronnie Scott's All Stars are comprised of some of the greatest talents on the U.K scene, including some of our most regular performers James Pearson (piano), Sam Burgess (bass) and Pedro Segundo (drums)
James Pearson:-
Musical Director at Ronnie Scott's and the owner of a ferocious piano technique coupled with a sense of musicality rarely heard, James Pearson is one of the most exciting musicians to have emerged from the U.K in the last 25 years. After working with him, the late jazz legend Sir John Dankworth declared: "James Pearson is an exceptionally gifted artist. His masterful playing makes him head and shoulders above the rest of his contemporaries. He shows signs of true greatness".
Sam Burgess:-
Double Bass Despite only being in his early 30's, already Sam is a stalwart of the UK jazz scene. As well as appearing on numerous film soundtracks such as 'Bridget Jones's Diary' and 'Hannibal'. Sam's thumping, pounding, relentlessly driving bass lines have been heard accompanying the likes of Bob James, Billy Kilson, Gary Novak, Joe Lock, Dave Kekowski, Guy Barker, Dave O'Higgins, Pete King, Gareth Williams, Claire Martin, Jim Mullen, Alan Barnes, Tim Whitehead, John Horler, Gwyneth Herbert, John Dankworth, The BBC Big Band and Robbie Williams.
Pedro Segundo:-
At 22 years old Pedro Segundo, Portuguese drummer joins the James Pearson Trio at Ronnie Scott's Jazz Club.
Born and raised in Lisbon, picked up the drums seriously at the age of eight starting studying classical percussion a year later. In June 2011 he graduates from Guildhall School of Music and Drama in Timpani and Classical Percussion. His musical ability combines a blend of styles creating a unique sound on the drum set. He has played regularly with Dennis Rollins, Femi Temowo, Mário Franco, Cleveland Watkiss and many other artists touring in festivals all around the globe.
Other regular performers include:
Dave Ohm (drums), Natalie Williams (vocals), Alex Garnett (sax), Nigel Price (guitar), Steve Rushton (drums), Polly Gibbons (vocals), Alistair White (trombone), Gary Baldwin (hammond), Al Cherry (guitar), Matt Home (drums), Alan Barnes (sax), Ralph Salmins (drums), Arnie Somogyi (bass), Mark Smith (bass), James Nisbet (guitar), Pete Long (sax), Gerard Presencer (Trumpet), Dave O'Higgins (sax), Alec Dankworth (bass), Steve Fishwick (trumpet) and others...
To find out more, please go to:
www.myspace.com/thejamespearsontrio