Booking now closed, a few tickets still left on the door.
Line up confirmed: Al Di Meola – Guitar, Mario Parmisano – Piano/Keyboards, Rhani Krija - Percussion, Peter Kaszas – Percussion.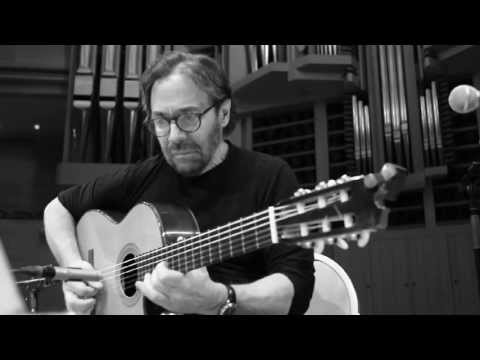 Return of world renowned guitarist
THERE WILL BE 2 SHOWS PER NIGHT IN THE FOLLOWING FORMAT
1st Show: Doors 5.30pm, Support 6.15, Al Di Meola: 7.30pm.
2nd Show: Doors: 9.30pm, Al Di Meola: 10.15pm, Late Late Set: Midnight onwards...

A bona fide guitar hero and perennial poll-winner, Al Di Meola has been recognized internationally over the past four decades as virtuoso of the highest order. A prolific composer and prodigious six-string talent, Di Meola has amassed over 20 albums as a leader while collaborating on a dozen or so others with the likes of the fusion supergroup Return To Forever (with Chick Corea, Stanley Clarke and Lenny White), the celebrated acoustic guitar trio featuring fellow virtuosos John McLaughlin and Paco de Lucia, and the Rite of Strings trio with bassist Clarke and violinist Jean-Luc Ponty. And while his dazzling technique on both acoustic and electric guitars has afforded him regal status among the hordes of fretboard aficionados who regularly flock to his concerts, the depth of Di Meola's writing along with the soulfulness and his inherent lyricism of his guitaristic expression have won him legions of fans worldwide beyond the guitar aficionado set.

A pioneer of blending world music and jazz, going back to early Latin-tinged fusion outings like 1976's Land of the Midnight Sun, 1977's Elegant Gypsy and 1978's Casino, the guitar great continues to explore the rich influence of flamenco, tango, Middle Eastern, Brazilian and African music with his World Sinfonia, an ambitious pan-global group that he formed in 1991. Their exhilarating world music fusion has been documented on such releases as 2000's The Grande Passion (featuring the Toronto Symphony Orchestra), 2007's Live in London, 2011's Pursuit of Radical Rhapsody and the stunning 2012 DVD, Morocco Fantasia (recorded at the Mawazine Festival in Rabat, Morocco and featuring special guests Said Chraibi on oud, Abdellah Meri on violin and Tari Ben Ali on percussion).

Di Meola's most recent release, 2013's All Your Life, is an acoustic tour de force that has him revisiting the music of a seminal influence – The Beatles. "I really credit the Beatles for the reason why I play guitar," he says. "That was a major catalyst for me to want to learn music. So their impact was pretty strong." A virtual one-man show of virtuosity, it features the guitar great interpreting 14 familiar Beatles tunes in the stripped-down setting of strictly acoustic guitar. While overdubbing two and three guitar parts to get the rich, shimmering textures and intricate patterns of the original pieces, Di Meola added percussion by slapping the wooden body of his instrument or strumming muted strings for percussive effect. All the tracks are imbued with the guitarist's signature flamenco flourishes, intricate arpeggiating and dazzling cross-picking. Only on one track does he employ other musicians (a dramatic reading of "Eleanor Rigby" that features a string quartet). Recorded in analogue at Abbey Road Studios in London, where the Beatles created most of their records during their heyday, All Your Life stands as a triumph in the long and illustrious career of a bona fide guitar hero. "I've come full circle with this," says Di Meola. "I started out my life loving the Beatles, and I never stopped, just like a lot of so many other guitarists from my generation. In the middle, we all went into whatever music we pursued in our careers -- fusion, jazz, whatever it might be. We all wanted to further our craft. But when you come back to the Beatles' music, it's like, 'Man, this stuff is still happening! All of it!' And there's not a day that goes by that we're not somehow touched by the Beatles, whether it's a story online or something we hear. It's almost every day that we see some connection in our lives with the Beatles."

Di Meola's ongoing fascination with complex rhythmic syncopation combined with provocative lyrical melodies and sophisticated harmony has been at the heart of his music throughout a celebrated career that has earned him critical accolades, three gold albums and more than six million in record sales worldwide. He has been particularly enamored over the past 20 years by the tango music of the late Argentinian composer Astor Piazzolla, whose compositions he has interpreted over time, beginning with 1990's Di Meola Plays Piazzolla, continuing to 1993's Heart of the Immigrants, 2002's Flesh on Flesh and right up to 2007's Diabolic Inventions and Seduction for Solo Guitar. "Piazzolla had a profound effect on my development as a musician and as a person," says Al. "We became close friends, often communicating by mail. And during the course of this friendship my admiration and desire to learn more about this great man intensified."

A native of New Jersey who still resides in the Garden State, Di Meola was born in Jersey City on July 22, 1954. Growing up in Bergenfield with the music of Elvis Presley, The Ventures and The Beatles, he naturally gravitated to guitar as a youngster and by his early teens was already an accomplished player. Attaining such impressive skills at such a young age didn't come easy for Al but rather was the result of focused dedication and intensive periods of woodshedding between his junior and senior years in high school. "I used to practice the guitar eight to ten hours a day," he told DownBeat. "And I was trying to find myself, or find the kind of music that suited where I was going with the guitar."

His earliest role models in jazz included guitarists Tal Farlow and Kenny Burrell. But when he discovered Larry Coryell, whom Al would later dub "The Godfather of Fusion," he was taken with the guitarist's unprecedented blending of jazz, blues and rock into one seamless vocabulary on the instrument. "I used to ride the bus from New Jersey to see him at little clubs in Greenwich Village," he recalls. "Wherever he was playing, I'd be there." In 1971, Al enrolled at the Berklee College of Music in Boston and by the second semester there began playing in a fusion quartet led by keyboardist Barry Miles. A gig tape of that band was later passed on to Chick Corea by a friend of Al's and in the early part of 1974 the 19-year-old guitarist was tapped to join the fusion supergroup as a replacement for guitarist Bill Connors. "I was just sitting around my apartment in Boston on a Friday afternoon when Chick called and asked me to come to a rehearsal in New York," he recalls. "I couldn't believe it. But in 10 minutes I packed some clothes in a bag, got a ride to New York and never saw that apartment in Boston again."

Following a weekend of rehearsals with Chick, Stanley Clarke and Lenny White, Di Meola made his RTF debut at Carnegie Hall on July 3, 1974, officially launching his career into the stratosphere. "Playing with Chick in Return To Forever was the first significant step in my development as a player," says Al. "Chick is another major influence in my life. He has always been a wonderful supporter, major musical inspiration and a friend." After three landmark recordings with Return To Forever -- 1974's Where Have I Known You Before, 1975's Grammy Award winning No Mystery and 1976's Romantic Warrior -- the group disbanded and Al subsequently started up his career as a solo artist. His 1976 debut as a leader, Land of the Midnight Sun, was a blazing showcase of his signature chops and Latin-tinged compositions that featured a stellar cast including drummers Steve Gadd and Lenny White, bassist Anthony Jackson and Jaco Pastorius, keyboardists Jan Hammer, Barry Miles and Chick Corea and percussionist Mingo Lewis. Over the course of six more albums with Columbia Records - - Elegant Gypsy, Casino, Splendido Hotel, Electric Rendezvous, Tour De Force and

Scenario -- Al established himself as an influential force in contemporary music.

1980 marked the triumph of the acoustic guitar Trio with Paco De Lucia and John McLaughlin. Their debut recording on Columbia Records, Friday Night in San Francisco, became a landmark recording that surpassed the two million mark in sales. The following year, 1981, Di Meola was inducted into Guitar Player's Gallery of Greats after four consecutive wins as Best Jazz Guitarist in the magazine's Readers Poll. The three virtuosos in the Trio toured together from 1980 through 1983, releasing the studio album Passion, Grace & Fire in 1982. In 1995, they reunited for a third recording, Guitar Trio, follow by another triumphant world tour. In early 1996, Di Meola formed a new trio with the violinist Jean-Luc Ponty and RTF bandmate Stanley Clarke called The Rite of Strings. Their self-titled debut was released in 1995. Di Meola subsequently recorded with the likes of opera superstar Luciano Pavarotti, pop stars Paul Simon and Dave Matthews, classical guitarist Manuel Barrueco, Japanese jazz pianist Yutaka Kobayashi and Italian pop star Pino Daniele. Over the course of his career, he has also worked and recorded with Phil Collins, Carlos Santana, Steve Winwood, Wayne Shorter, Tony Williams, Herbie Hancock, Gonzalo Rubalcaba, Milton Naciemento, Egberto Gismonti, Stevie Wonder, Les Paul, Jimmy Page, Steve Vai and Frank Zappa.

In 2008, after 25 years of being apart, the potent Return to Forever featuring Corea, Clarke, White and Di Meola reunited for a tour of North America and Europe that began in Austin, TX, on May 29, 2008. They played 50 dates through August 7 of that year, which yielded the live two-CD set Returns and the concert DVD Live at Montreux. Di Meola has since focused on his New World Sinfonia band featuring Fausto Beccalossi on accordion, Peo Afonsi on acoustic guitar, Peter Kaszas on percussion, Gumbi Ortiz on percussion and Victor Miranda on bass. "The RTF reunion tour was fun and it was great for the fans, but it was more of a nostalgic thing," says Al in retrospect. "I'm more interested now in moving forward with the New World Sinfonia, which has really developed into something beautiful. For me, it's the most rewarding thing I've done in a long, long time, all the way around. You don't have the overbearing volume with this band. Instead you have a rich harmonic kind of music with lots of improvisation, you have a music that is emotional, which really reaches far beyond the almost head-banging male crowd that electric fusion attracts."

In the past year, Di Meola has done duet tours with the great Cuban pianist Gonzalo Rubalcaba. During this summer of 2013, following the release of his Beatles tribute album All Your Life, he plans to tour with World Sinfonia augmented by a string quartet in a program entitled "Beatles and More." Says the guitar great, "I've come full circle with this Beatles project. I started out my life loving the Beatles, and I never stopped, just like a lot of so many other guitarists from my generation. In the middle, we all went into whatever music we pursued in our careers -- fusion, jazz, whatever it might be. We all wanted to further our craft. But when you come back to the Beatles' music, it's like, 'Man, this stuff is still happening! All of it!' And there's not a day that goes by that we're not somehow touched by the Beatles. So this project has been immensely fulfilling. It's a lifelong dream come true, long overdue."
Support: The Ronnie Scotts All Stars
+ support tonight: The Ronnie Scotts All Stars with Special Guest vocalists Emma Smith (Mon) and Natalie Williams (Tues)
Monday's band line up: Alex Garnett (tenor sax), James Pearson (piano), Sam Burgess (bass) and Ed Richardson (drums).
Tuesday's band line up: is Alex Garnett (tenor sax), James Pearson (piano), Sam Burgess (bass) and Chris Higginbottom
The Ronnie Scott's All Stars are comprised of some of the greatest talents on the U.K scene, including some of our most regular performers James Pearson (piano), Sam Burgess (bass) and Pedro Segundo (drums)
James Pearson:-
Musical Director at Ronnie Scott's and the owner of a ferocious piano technique coupled with a sense of musicality rarely heard, James Pearson is one of the most exciting musicians to have emerged from the U.K in the last 25 years. After working with him, the late jazz legend Sir John Dankworth declared: "James Pearson is an exceptionally gifted artist. His masterful playing makes him head and shoulders above the rest of his contemporaries. He shows signs of true greatness".
Sam Burgess:-
Double Bass Despite only being in his early 30's, already Sam is a stalwart of the UK jazz scene. As well as appearing on numerous film soundtracks such as 'Bridget Jones's Diary' and 'Hannibal'. Sam's thumping, pounding, relentlessly driving bass lines have been heard accompanying the likes of Bob James, Billy Kilson, Gary Novak, Joe Lock, Dave Kekowski, Guy Barker, Dave O'Higgins, Pete King, Gareth Williams, Claire Martin, Jim Mullen, Alan Barnes, Tim Whitehead, John Horler, Gwyneth Herbert, John Dankworth, The BBC Big Band and Robbie Williams.
Pedro Segundo:-
At 22 years old Pedro Segundo, Portuguese drummer joins the James Pearson Trio at Ronnie Scott's Jazz Club.
Born and raised in Lisbon, picked up the drums seriously at the age of eight starting studying classical percussion a year later. In June 2011 he graduates from Guildhall School of Music and Drama in Timpani and Classical Percussion. His musical ability combines a blend of styles creating a unique sound on the drum set. He has played regularly with Dennis Rollins, Femi Temowo, Mário Franco, Cleveland Watkiss and many other artists touring in festivals all around the globe.
Other regular performers include:
Dave Ohm (drums), Natalie Williams (vocals), Alex Garnett (sax), Nigel Price (guitar), Steve Rushton (drums), Polly Gibbons (vocals), Alistair White (trombone), Gary Baldwin (hammond), Al Cherry (guitar), Matt Home (drums), Alan Barnes (sax), Ralph Salmins (drums), Arnie Somogyi (bass), Mark Smith (bass), James Nisbet (guitar), Pete Long (sax), Gerard Presencer (Trumpet), Dave O'Higgins (sax), Alec Dankworth (bass), Steve Fishwick (trumpet) and others...
To find out more, please go to:
www.myspace.com/thejamespearsontrio