From Monday to Saturday and following the main act, Ronnie Scott's presents UK's finest talents in the Late Late Show. A late night 'blowing session' where invited guests and musical celebrities such as Stevie Wonder, Esperanza Spalding, Marcus Miller, Robert Glasper, Lady Gaga, Christian Scott etc who happen to be in town are showcased – you never know who might drop by! Doors 11pm (weekdays) & 1am (weekends).
Tonight, the Late Late Show presents… MARK LEWANDOWSKI Quartet!
Mark Lewandowski (Bass) Quartet
Julian Siegel (Saxophone)
Kit Downes (Piano)
James Maddren (Drums)



http://www.whirlwindrecordings.com/mark-lewandowski/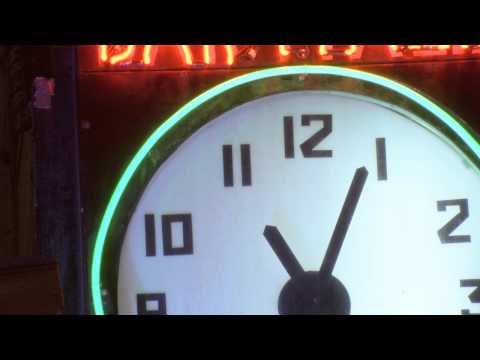 "We haven't had anything like this in New York for over twenty years". Wynton Marsalis
The Ronnie Scott's Late Late Show!
MONDAY - THURSDAY 11pm-3am
FRIDAY - SATURDAY 1am-3am
ENTRY ON THE DOOR or PREBOOKING AVAILABLE NOW (MON - THUR ONLY)
£10 in advance, £12 on the door, £6 Students (with ID), FREE entry to MU, Club members and main show ticket holders
In 1959, saxophonist Ronnie Scott opened the door to a small basement club in London's west end where local musicians could jam. Today, it is one of the world's most famous jazz clubs attracting packed houses and the biggest names in jazz and popular music and Ronnie Scott's welcoming, stylish setting is also home to London's coolest late night hang.
Each night Monday to Saturday, after the main act, Ronnie Scott's presents the Late Late Show, where some of the UK's finest jazz talents take to the stage for a late night blowing session.
MARK LEWANDOWSKI
Mark Lewandowski is a bassist living in London. A new face on the London jazz scene, he has been described as having a "huge vibrant, singing tone (producing) some amazing solos with the agility and articulation of a horn player" (Nottingham evening post) Originally hailing from Nottingham, Mark's interest in the bass took him to London to study at the Guildhall School of Music and Drama. During this period he was able to take lessons with bassists Steve Watts and Michael Janisch and also with one of his great influences, the great Henry Grimes. He has had the opportunity to perform with some of the most exciting improvisers in the british jazz scene including Liam Noble, Zoe Rahman Trio, Jean Toussaint, Julian Joseph, Tina May, Soweto Kinch, Peter King, John Surman, Zhenya Strigalev, Jay Phelps Quartet and Buddy Greco amongst others. Through establishing himself as a strong and inventive sideman, mark has become busy working in a range of musical settings including straight ahead, original music and improvised music; working with a myriad of musicians both up-and-coming and established.