TONIGHT: SIMONE DACLON - Piano, ANDREA DI BIASE - Double Bass, PAOLO ORLANDI - Drums
We haven't had anything like this in New York for over twenty years". Wynton Marsalis
The Ronnie Scott's Late Late Show!
Please note tonight, the doors will open slightly later at MIDNIGHT and the show will commence shortly after ...
ENTRY ON THE DOOR (NO PREBOOKING)

£10 Entry, £5 Students (with ID), FREE entry to MU, Club members and main show ticket holders
Click The Video Below For A Taster Of The Late Late Show (actual band on the night varies!)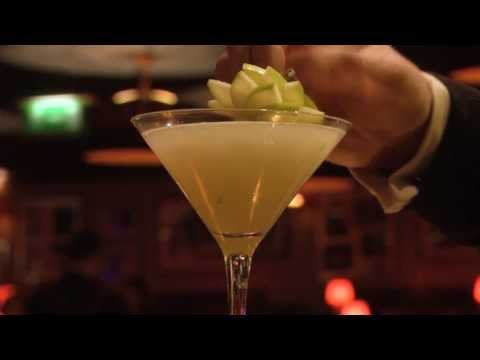 In 1959, saxophonist Ronnie Scott opened the door to a small basement club in London's west end where local musicians could jam. Today, it is one of the world's most famous jazz clubs attracting packed houses and the biggest names in jazz and popular music and Ronnie Scott's welcoming, stylish setting is also home to London's coolest late night hang.

Each night Monday to Saturday, after the main act, Ronnie Scott's presents the Late Late Show, where some of the UK's finest jazz talents take to the stage for a late night blowing session.
SIMONE DACLON

Born in Milan in 1981, Simone begins studying classical piano at the age of 7, eventually enrolling at the "G.Verdi" conservatory in Milan at the age of eleven. He soon gives up the study of classical piano focusing more on afroamerican music. However, he does not abandon the conservatory and he still manages to earn a diploma in doublebass and an intermediate diploma in experimental composition, under the guide of M°Fabio Vacchi. Simone has studied jazz with Paolo Birro, Diego Baiardi and he has participated to masterclasses and seminars with Bob Bonisolo, Dave Liebman, Antonio Zambrini, Kyle Gregory, Paul Rutheford, Renato Chicco, Ennio Morricone, Tino Tracanna, Barry Harris.
He collaborated with: Franco Ambrosetti, Gianni Cazzola, Scott Hamilton, Tom Kirkpatrick, Valery Ponomarev, Nick Hempton, Rosalia De Souza, Joseph Perez, Roberto Taufic, Edu Hebling, Soulstance, Mario Biondi, Fabio Morgera, Emanuele Cisi, Pietro Ciancaglini, Alessandro Minetto, Lorenzo Tucci, Karl Potter, Tony Arco, Marco Vaggi, Lo Greco Quintet, Fabrizio Bosso, Aldo Zunino, Rosario Giuliani, Daniele Scannapieco, Malika Ayane, Ana Flora, Gerardo Frisina, Alessio Bertallot.Simone performed at: La Dolce Vita Festival (NY,USA), Auvernier Jazz Festival(CH), Zadar Jazz Festival (HR), Ystad Jazz Festival (SW) Ascona Jazz (CH), Lyon Hot Jazz Club (FR), Madeira Teatro Municipal (P);Lilla Hotelbarren Stockholm (SW), NY City College (USA), Garage Pankow Berlin (DE), Vittoria Jazz Festival (IT), Blue Note Milan (IT), Radio Europe 1 (FR), Radio RAI 2 (IT).

ANDREA DI BIASE

Double bass player and composer Andrea Di Biase studied Classical Double Bass at Conservatory of Milan. Then he enrolled at the Jazz PostGraduate Course at Guildhall School of Music in London, where he graduated with distinction. He had the opportunity to study with many worldclass musicians such as Scott Colley, Drew Gress, John Taylor and Rufus Reid. In the UK he has played concerts with outstanding musicians like Stan Sultzman, Norma Winstone, Pete Saberton and Asaf Sirkis. Together with pianist Liam Noble, Andrea plays in the new trio of the legendary trumpet player and composer Kenny Wheeler. He played in major festivals such the London Jazz Festival, The Hague Jazz Festival and was invited at the 2011 Meeting of IASJ (International Association of Schools of Jazz) in Sao Paolo, Brazil in which occasion he played with the jazz giant Dave Liebman. He is leader of the Oltremare quartet with the reknown pianist Antonio Zambrini, the british alto sax player Mike Chillingworth and drummer Jon Scott. With that nd he recorded his first album Uncommon Nonsense as a composer which has been released in 2011 by the renowned british label Babel. He also recently released the Dialogues Trio new album Twinkle Twinkle by pianist Bruno Heinen, featuring Julian Siegel on sax. Andrea has given workshops at the Conservatory of Milan as well as the Guildhall School of Music in London and has recorded live radio programmes for BBC radio 3.

PAOLO ORLANDI

Drummer Paolo Orlandi received his first training in jazz at the International Academy of Music in Milan, Italy. In 2005, he moved to New York City and enrolled at the City College of New York, where he earned his Bachelor's and Master's Degree. Paolo has shared the stage with John Patitucci, Dave Liebman, John Abercrombie, Dado Moroni, Franco Cerri, Ray Gallon, John Ellis, Gerald Clayton among others. Paolo has performed at the festivals of Umbria Jazz Winter, Philadelphia "Art after Five", Nuoro, Time in Jazz, Italian Jazz Graffiti, CUNY Jazz Festival, Peperoncino Jazz Festival, on the radios WBGH Boston and WBGO Jazz New York, and in several clubs and venues in the US and Europe. He has been member of the music daughters in Beirut, Lebanon, where he keeps playing and teaching. He endorses Canopus drums.