Booking now closed, a few tickets still left on the door.
Returning for 2 nights following 5 star rave reviews for her performance at Ronnie's last year ... book now to see one of jazz music's biggest rising stars.
"She has poise, elegance, soul, humor, sensuality, power, virtuosity, range, insight, intelligence, depth and grace. Yeah." Wynton Marsalis
LINE-UP: Cécile McLorin Salvant - vocal, Aaron Diehl - piano, Paul Sikivie - bass, Kyle Poole - drums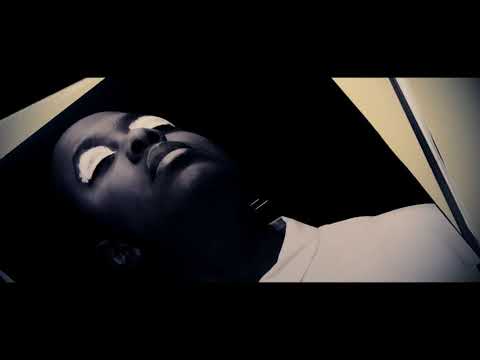 Cecile's performance coincides with her latest release Dreams and Daggers. It was recorded in part at The Village Vanguard with Aaron Diehl, Paul Sikivie, and Lawrence Leathers. They also recorded a few tracks in studio, with the Catalyst Quartet (featuring arrangements and compositions by Paul Sikivie).
http://www.cecilemclorinsalvant.com/
Cécile McLorin Salvant was born and raised in Miami, Florida of a French mother and a Haitian father. She started classical piano studies at 5, and began singing in the Miami Choral Society at 8. Early on, she developed an interest in classical voice, began studying with private instructors, and later with Edward Walker, vocal teacher at the University of Miami.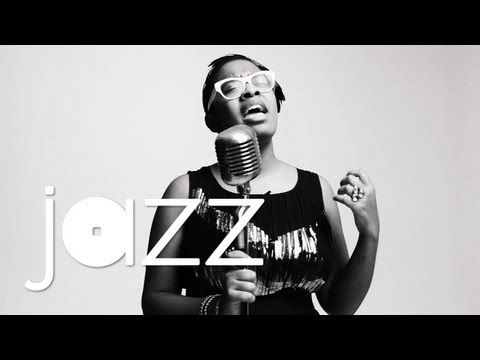 In 2007, Cécile moved to Aix-en-Provence, France, to study law as well as classical and baroque voice at the Darius Milhaud Conservatory. It was in Aix-en-Provence, with reedist and teacher Jean-François Bonnel, that she started learning about improvisation, instrumental and vocal repertoire ranging from the 1910s on, and sang with her first band. In 2009, after a series of concerts in Paris, she recorded her first album "Cécile", with Jean-François Bonnel's Paris Quintet. A year later, she won the Thelonious Monk competition in Washington D.C.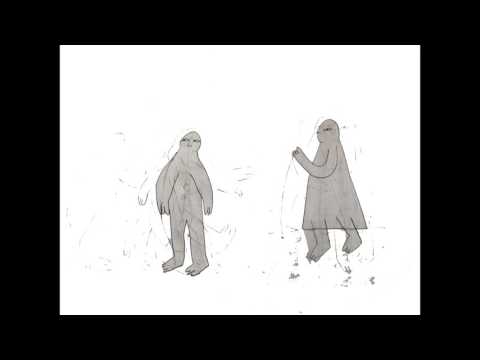 Cécile performs unique interpretations of unknown and scarcely recorded jazz and blues compositions. She focuses on a theatrical portrayal of the jazz standard and composes music and lyrics which she also sings in French, her native language as well as in Spanish. She enjoys popularity in Europe and in the United States, performing in clubs, concert halls, and festivals accompanied by renowned musicians like Jean-Francois Bonnel, Rodney Whitaker, Aaron Diehl, Dan Nimmer, Sadao Watanabe, Jacky Terrasson (with an a noted collaboration in his "Gouache" Universal CD), Archie Shepp, and Jonathan Batiste. She sings for the 2nd consecutive year for the Chanel's « Chance » ad campaign. In August 2012, Cécile recorded at the Avatar Studios a CD to be released early next year for the Mack Avenue Label with Aaron Diehl, Rodney Whitaker, Herlin Riley and James Chirillo.

Cécile has performed at numerous festivals such as Jazz à Vienne, Ascona, Whitley Bay, Montauban, Foix, with Wynton Marsalis and the Jazz at Lincoln Center Orchestra in New York's Lincoln Center and Chicago's Symphony Center and with her own band at the Kennedy Center, the Spoleto Jazz Festival, Detroit Jazz Festival and other venues.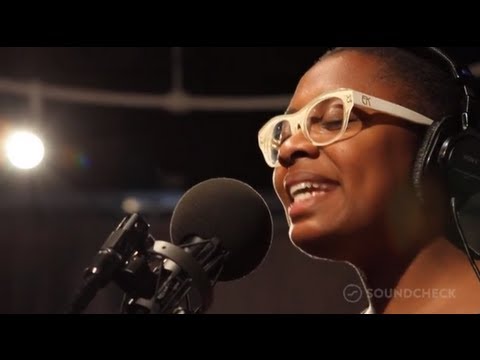 Ben Ratliff writes in The New York Times "she sings clearly, with her full pitch range, from a pronounced low end to full and distinct high notes, used sparingly — like the one I heard a few weeks ago at Dizzy's Club Coca-Cola on the last word of "What a Little Moonlight Can Do," the spire in a magnificent set. Her voice clamps into each song, performing careful variations on pitch, stretching words but generally not scatting; her face conveys meaning, representing sorrow or serenity like a silent-movie actor. She also presents a lot of jazz history, and other things…"
"I've never heard a singer of her generation who has such a command of styles ranging from Bessie Smith to Betty Carter. To have an artist with such a handle on jazz vocabulary while being extremely expressive and soulful,
that's very rare." Aaron Diehl
"If anyone can extend the lineage of the Big Three - Billie Holiday, Sarah Vaughan, and Ella Fitzgerald - it is this 23-year-old virtuoso..." Stephen Holden, New York Times
"Cécile McLorin Salvant,...is still mostly unknown to jazz audiences, though not for much longer...Ms. McLorin Salvant is as serious as a library, and never corny...she radiates authority and delivers a set with almost a dramatic arc." Ben Ratliff, The New York Times
"Salvant is one of the rising stars in the international jazz scene" T. Ballard Lesemann, Charleston City PaperSupport: Rob Barron Trio (piano) with Conor Chaplin (bass) and Steve Brown (drums)
Support: The Ronnie Scotts All Stars
+ support tonight: The Ronnie Scotts All Stars with Special Guest vocalists Emma Smith (Mon) and Natalie Williams (Tues)
Monday's band line up: Alex Garnett (tenor sax), James Pearson (piano), Sam Burgess (bass) and Ed Richardson (drums).
Tuesday's band line up: is Alex Garnett (tenor sax), James Pearson (piano), Sam Burgess (bass) and Chris Higginbottom
The Ronnie Scott's All Stars are comprised of some of the greatest talents on the U.K scene, including some of our most regular performers James Pearson (piano), Sam Burgess (bass) and Pedro Segundo (drums)
James Pearson:-
Musical Director at Ronnie Scott's and the owner of a ferocious piano technique coupled with a sense of musicality rarely heard, James Pearson is one of the most exciting musicians to have emerged from the U.K in the last 25 years. After working with him, the late jazz legend Sir John Dankworth declared: "James Pearson is an exceptionally gifted artist. His masterful playing makes him head and shoulders above the rest of his contemporaries. He shows signs of true greatness".
Sam Burgess:-
Double Bass Despite only being in his early 30's, already Sam is a stalwart of the UK jazz scene. As well as appearing on numerous film soundtracks such as 'Bridget Jones's Diary' and 'Hannibal'. Sam's thumping, pounding, relentlessly driving bass lines have been heard accompanying the likes of Bob James, Billy Kilson, Gary Novak, Joe Lock, Dave Kekowski, Guy Barker, Dave O'Higgins, Pete King, Gareth Williams, Claire Martin, Jim Mullen, Alan Barnes, Tim Whitehead, John Horler, Gwyneth Herbert, John Dankworth, The BBC Big Band and Robbie Williams.
Pedro Segundo:-
At 22 years old Pedro Segundo, Portuguese drummer joins the James Pearson Trio at Ronnie Scott's Jazz Club.
Born and raised in Lisbon, picked up the drums seriously at the age of eight starting studying classical percussion a year later. In June 2011 he graduates from Guildhall School of Music and Drama in Timpani and Classical Percussion. His musical ability combines a blend of styles creating a unique sound on the drum set. He has played regularly with Dennis Rollins, Femi Temowo, Mário Franco, Cleveland Watkiss and many other artists touring in festivals all around the globe.
Other regular performers include:
Dave Ohm (drums), Natalie Williams (vocals), Alex Garnett (sax), Nigel Price (guitar), Steve Rushton (drums), Polly Gibbons (vocals), Alistair White (trombone), Gary Baldwin (hammond), Al Cherry (guitar), Matt Home (drums), Alan Barnes (sax), Ralph Salmins (drums), Arnie Somogyi (bass), Mark Smith (bass), James Nisbet (guitar), Pete Long (sax), Gerard Presencer (Trumpet), Dave O'Higgins (sax), Alec Dankworth (bass), Steve Fishwick (trumpet) and others...
To find out more, please go to:
www.myspace.com/thejamespearsontrio