NYC based Trombonist, Trumpeter, Vocalist, and Composer, and Member of singer Michael Buble's band, Nick Vayenas will lead his quartet tonight featuring Liam Noble on Piano, Mike Janisch on Bass and Andrew Bain on Drums.
"We haven't had anything like this in New York for over twenty years". Wynton Marsalis

The Ronnie Scott's Late Late Show!

MONDAY - THURSDAY 11pm-3am
FRIDAY - SATURDAY 1am-3am

ENTRY ON THE DOOR (NO PREBOOKING)

£10 Entry, £5 Students (with ID), FREE entry to MU, Club members and main show ticket holders
Click The Video Below For An Idea Of The Late Late Show (actual band on the night varies...)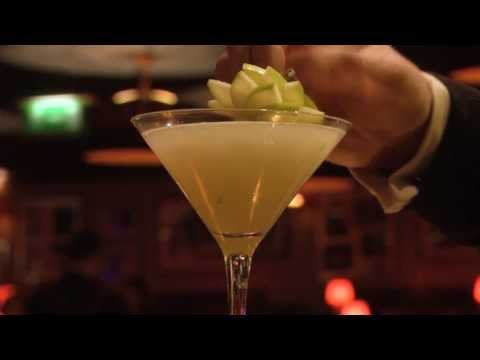 In 1959, saxophonist Ronnie Scott opened the door to a small basement club in London's west end where local musicians could jam. Today, it is one of the world's most famous jazz clubs attracting packed houses and the biggest names in jazz and popular music and Ronnie Scott's welcoming, stylish setting is also home to London's coolest late night hang.

Each night Monday to Saturday, after the main act, Ronnie Scott's presents the Late Late Show, where some of the UK's finest jazz talents take to the stage for a late night blowing session.
More information about Alex Garnett, Here...
NICK VAYENAS
After years of juggling life as a creative musician on the NYC scene to touring the globe as a sidekick to one of the music industries biggest stars, Nick Vayenas is ready to step once again into the spotlight as a musician of style and substance. With his latest album, the self-titled "Nick Vayenas", Nick displays an astonishing breadth of skill, featuring himself on Vocals, Trumpet, and Trombone. However impressive the tools at his disposal are, they're merely in service of the mature, unique voice that brings them to life.

"Nick Vayenas" builds on the vision demonstrated on Nick's critically acclaimed 2009 debut album Synesthesia, which featured none other then Aaron Parks, Patrick Cornelius, Kendrick Scott, and was notable for its blending of live acoustic performances with electronic sounds, for its compelling conceptual purity, and for featuring Vayenas' virtuosic mastery of the trombone. This latest album frames Vayenas' talents more solidly within the Jazz and American songbook traditions. It also shows more sides of his personality, giving fully equal attention to jazz standards and original compositions. For his new album, Nick eschews a compositional narrative thread, presenting a more complete representation of his musicianship."I wanted to make a fun, unpretentious record," Nick explains."I like music that grooves hard, has strong melodic content, and exposes the listener to various moods and emotions."

Originally starting out on trombone and piano at age 12, Nick has since become an accomplished trumpeter and aspiring vocalist. His debut on both trumpet and voice is on this album."My new skills as a trumpet player improve my range, endurance, and articulation on the trombone," Vayenas explains. Much like a saxophonist who can switch between soprano and tenor, I now have two different brass voices to work with. It increases my creative options." Being a long time member of pop superstar Michael Buble's touring band inspired Nick to take vocal lessons, and seriously consider vocals as a way of presenting his musical ideas."After years of messing around in garage band singing and making tracks I decided to incorporate what I've learned", explains Nick."I've always tried to phrase like a vocalist on the trombone, especially when I play ballads. The trombone is a lot like the human voice so it felt natural to use my own voice as an instrument.To sing a song and make the lyrics mean something to yourself and the listener is a whole new challenge from phrasing on a wind instrument. From vocal tracks like "You Don't Know What Love Is", to the hard driving original instrumental composition "M.O.", "Nick Vayenas" covers a lot of ground musically, but never loses its focus conceptually. Nick's unique style of playing, composing, and arranging is constant throughout."This project is an attempt to make an album that combines all of my influences thus far. I love all kinds of music, so hopefully you can hear a little bit of everything in there."

Listeners who have followed Nick's musical development from its beginnings in Boston may recognize many names in Nick Vayenas supporting players. In fact, the band is an ensemble cast of musicians who came of age playing together in their late teens and early twenties in Boston. Drum phenomenon Kendrick Scott and alto saxophonist Patrick Cornelius have been performing and recording with Vayenas since their days at school together at Berklee College of Music. Pianist Dan Kaufman and bassist Vicente Archer, who quickly became two of the busiest working musicians in town upon moving to New York, also attended school in Boston during those same years, and the five of them made music together often in various configurations in those days. Jazz guitarist, world music star, and Blue Note recording artist Lionel Loueke also attended Berklee with Vayenas, Cornelius, and Scott. But it wasn't until he and Nick both relocated to Los Angeles to attend the highly prestigious Thelonious Monk Institute of Jazz (where they both studied from jazz masters Terence Blanchard, Herbie Hancock, and Wayne Shorter) that their long standing musical rapport began.

Nick's years in school at Berklee, Manhattan School of Music, and The Thelonious Monk Institute were key in in his technical develop- ment as a musician and composer. But his music reflects a depth of character that can't be taught in the classroom. Vayenas' evolution as an artist reflects a life in and of music. He seamlessly straddles both the commercial music industry and the more "creative" jazz world, having worked comfortably with international pop superstars like Michael Buble and Josh Groban, and respected New York jazz artists like Kendrick Scott, Dayna Stephens, and Patrick Cornelius alike. He is equally at home performing in intimate New York jazz clubs such as The Jazz Gallery and The Blue Note and in huge arenas making music for tens of thousands, and his years spent touring the globe and paying his dues in the music scene have prepared him for the most musically personal statement of his life so far. "Nick Vayenas" releases June 2012 on Whirlwind Recordings.
"A young composer finding a new sound all his own."
- JazzTimes

"Synesthesia is well conceived and more than casually ambitious."
- The New York Times

"A valiant opening salvo for a new musician on the scene whose star should rise quickly."
- All Music Guide

"Vayenas and company's endeavors will surely give adventurous music fans something to look forward to."
- All About Jazz