Booking now closed, a few tickets still left on the door.
Legendary drummer Ginger Baker brings his African Jazz Fusion project in a band
featuring Ginger Baker – drums, Pee Wee Ellis – tenor sax, Alec Dankworth – bass (Thursday) and Michael Mondesir - bass (Friday), Abass Dodoo – percussion

"Mr. Baker's sound is imposing and broad, slow and confident, from the double snares to the steady pedaling of his high-hat. It's not loud with ambition, but with spirit and intent." - New York Times

Ginger Baker is back with his first new album in 15 years, Why?, released by Motema Records. It features his Jazz Confusion band, who have accompanied him on tours in the UK, Europe and Japan and also on several sold-out dates in the US. The sound is both a return to Baker's roots and a new exploration of the kind of cross-genre, innovative fusion that he has always championed since his afrobeat years in Nigeria with Fela Kuti in the 70s.

Why? continues that tradition thanks in no small part to Ghanaian percussion powerhouse Abass Dodoo. The two have worked together for several years now and it certainly shows; the charged interplay between Dodoo's explosive exuberance and Baker's trademark disciplined insistence has been honed into a web of complex rhythm that forms the backbone of each piece.

Meanwhile, funk giant Pee Wee Ellis, who got his start as bandleader for James Brown, lays down line after line of effortless bluesy soul on the tenor sax; in a quartet where half the musicians are percussionists, both Ellis and bassist Alec Dankworth are called on to sustain the melodic element just between the two of them, a challenge they more than rise to.

It's an unconventional line-up and an unconventional sound from a man who has never done what anyone expected of him; once voted 'Musician Least Likely To Survive The 60s', Ginger Baker is still here, still playing and still pushing boundaries.
GINGER BAKER // Jazz Confusion

Pee Wee Ellis
Described as 'The Man Who Invented Funk', Pee Wee joined the James Brown Revue in 1965 and began arranging his music almost right away, becoming Brown's band leader within six months. Very soon they were writing songs together and in 1967 Pee Wee co-wrote with James Brown his first hit Cold Sweat, followed by many others including Say It Loud, I'm Black and I'm Proud, Mother Popcorn, and The Chicken.
Pee Wee also worked for many years as Van Morrison's concert musical director and arranging many of his finest albums such as Common One, Beautiful Vision and A Sense Of Wonder.
With Fred Wesley and Maceo Parker he recorded a number of albums in the 1980s that defined his distinctive brand of jazz-funk.

As well as playing with Ginger Baker, Pee Wee currently leads both The Pee Wee Ellis Funky Assembly and The Pee Wee Ellis Jazz Quartet. He continues to work in the education field as well as producing and arranging.
Abass Dodoo
Abass was born into a family of well-known royal Ghanaian drummers and began drumming from the age of 6 by his grandmother, who taught him the drums by singing the rhythms. He was formally trained by his uncle, the famous Ghanaian master drummer Mustapha Tettey Addy, playing with the Royal Obonu Drummers from the age of 10 years.
As well as performing, Abass has been delivering workshops and classes for the past 30 years, nationally and internationally. He leads African collective One-Drum's dynamic performance work in a wide range of Africa's drumming traditions.
Alec Dankworth
Alec Dankworth is an award-winning jazz bassist and composer who, in addition to leading several groups of his own, has worked with an amazing list of artists including Van Morrison, Stephanne Grappelli, Abdullah Ibrahim, and The Dave Brubeck Quartet. He is known for his energetic stage presence, versatility of style and some of the most imaginative bass solos around!
Mark Mondesir
Mark certainly is one of the most astonishing drummers on this planet with a mind boggling concept of time, creativity and speed that is bordering the super human. Mark began his professional career touring and recording with saxophonist Courtney Pine. Mark has earnt an enviable reputation as one of the finest drummers the UK ever produced. Mark has worked with many artist ranging from rock guitarist Keith More to jazz greats such as: Julian Joseph, John McLaughlin and Kevin Eubanks. Marks never ceases to amaze audiences with his awe-inspiring technique, subtle feel and sheer inventiveness.
GINGER BAKER // Biography

Ginger Baker's recognition as a drummer began during the Graham Bond Organisation in the early sixties. The band toured with The Who, The Troggs, The Moody Blues and Chuck Berry, attracting press interest for their outrageous behaviour and riotous fun. In 1964 Baker was considered 'one of Britain's great drummers' by Melody Maker journalist, Chris Welch.

While Baker was impressing music journalists, he was also attracting attention from other musicians, one of them being Eric Clapton. The two met, jammed, saw one another play in their then current bands, added bass player Jack Bruce and formed Cream. In Baker's own words they created 'instant magic' and began touring earning £45 per show, to later smashing box office records previously set by The Beatles.

After Cream, came Blind Faith. Baker and Clapton were joined by Steve Winwood and Rick Grech to make just one album. When Clapton and Winwood left to further their own projects, the remaining members went on to form jazz rock fusion band 'Ginger Baker's Airforce' adding sax, flute, organ and extra percussion to the band.

During a trip to Africa Baker found himself moved and inspired by Nigerian radio. Despite the war zone in that part of the country he was adamant about visiting Nigeria and pushed to set up a recording studio in Lagos. When it opened as 'Batakota Studios' Paul McCartney arrived with Wings to record part of his 'Band on the Run' album. Music aside, Africa gave Baker a wonderful climate to live in and a healthier lifestyle than that of rock n roll and touring. He discovered his love for polo and rally driving.

Baker's work with Airforce and friendship with Fela Kuti pathed the way for Baker's next musical project: to work with African musicians. A live album was recorded in Abbey Road studios under the name of 'Fela Ransome - Kuti and Africa 70 with Ginger Baker'.

He then went on to form English rock group The Baker Gurvitz Army in which Baker was also involved with providing extra sounds for their debut album. The wheel spins from his Jensen FF were used for their song 'Mad Jack'. He also rode a wheeled swivel chair backwards down a flight of stairs for a second track on their debut album.

Ginger Baker Jazz Confusion was formed in 2012; since then, the band has toured Europe, the UK and the US, and show no signs of stopping!
FLETCH'S BREW
From Monday to Saturday and following the main act, Ronnie Scott's presents UK's finest talents in the Late Late Show. A late night 'blowing session' where invited guests and musical celebrities such as Stevie Wonder, Esperanza Spalding, Marcus Miller, Robert Glasper, Lady Gaga, Christian Scott etc who happen to be in town are showcased – you never know who might drop by! Doors 11pm (weekdays) & 1am (weekends).
First-call drummer Fletcher leads this powerhouse jazz fusion outfit featuring varied lineups (see below).



Artist Website: http://markfletchermusic.com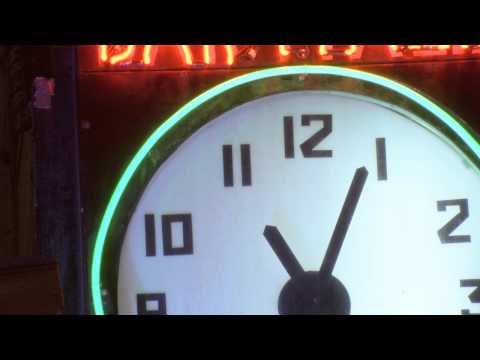 "We haven't had anything like this in New York for over twenty years". Wynton Marsalis
FLETCH'S BREW WITH MARCUS MILLER SITTING IN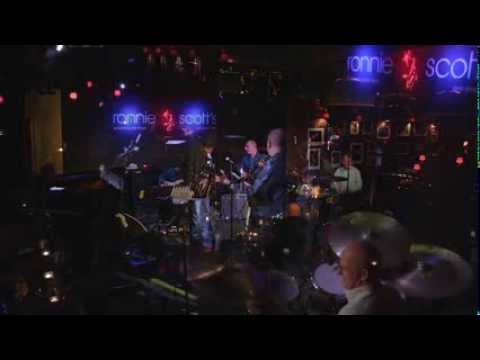 The Ronnie Scott's Late Late Show!
MONDAY - THURSDAY 11pm-3am
FRIDAY - SATURDAY 1am-3am

ENTRY ON THE DOOR (NO PREBOOKING)
£12 on the door, £6 Students/MU (with valid card), FREE entry to club members and main show ticket holders

In 1959, saxophonist Ronnie Scott opened the door to a small basement club in London's west end where local musicians could jam. Today, it is one of the world's most famous jazz clubs attracting packed houses and the biggest names in jazz and popular music and Ronnie Scott's welcoming, stylish setting is also home to London's coolest late night hang.

Each night Monday to Saturday, after the main act, Ronnie Scott's presents the Late Late Show, where some of the UK's finest jazz talents take to the stage for a late night blowing session.
Tonight,
Mark Fletcher presents his latest creation Fletch's Brew. With members from the Ronnie Scott's All Stars Band and guest appearances from some of London's top session jazz musicians, they play funky jazz originals and also feature the music of Pat Metheney, Michael Brecker and some of the Weather Report classics. This is a new band which is fast becoming a regular fixture at Ronnie Scotts. Being true exponents of their art, Mark and his motley crew know how to kick it. He is one of England's most versatile drummers. "It's all in the groove", he says whether it's straight ahead jazz, free improvised music, rock and world music. Mark has been a regular at Ronnie Scott's since the late 1980's working with Dizzy Gillespie, Mark Murphy, James Moody, Michel LeGrand, Norma Winstone, Liane Carroll and many more.
If it's top modern kickass jazz you want, then your thirst will be quenched and you will want to come back for more of the 'Brew.
CD NOW AVAILABLE!! from Amazon, itunes, CD Baby google play: links here

QUOTE'S ABOUT FLETCH!
Joe Zawinul: "I wanna play with you".
Steve Cropper: "You got a mighty fine band".
Chris 'Daddy' Dave: "You killin' it man".
Bernard Purdie: "THAT's a GROOVE"
Elvin Jones: "I was listening...you sounding goooood".
Elton Dean: "Best 'winger' in the business".
Peter King: "He plays the shit out of everything".
Michel LeGrand: "I love playing with you".
Carmen Bradford "Pack up your stuff...you're coming to L.A. with me".
James Moody: "Swings ya into bad health".
Cedar Walton: "You got a passport"?!
Mark Murphy: "Perfect for singers...you can play like a whisper and roar with the best of em".
Johnnie Griffin "You Mutha Fuckers can really play".
Full info here : http://markfletchermusic.com/