Booking now closed, a few tickets still left on the door.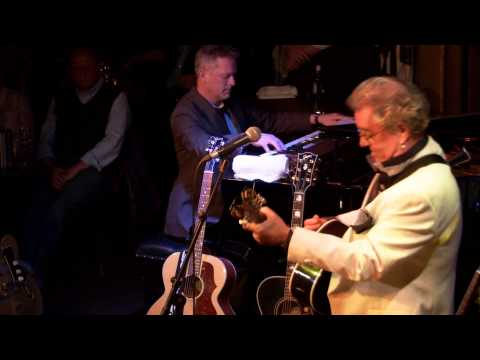 Terry Reid Band LINE UP TBC but likely:

Terry Reid - vocal, guitar, Dzal Martin – guitar, Jennifer Maidman – bass, Richard Causon – Keys, Ash Soan – Drums, BJ Cole – Pedal Steel, Annie Whitehead – Trombone, Tim Sanders – Sax
'A triumph...Terry Reid's voice has the power to provoke an intense reaction...' – 4 Stars -The Times

'...Astonishing by any standards: spine tingles, hair prickles on back of the neck...' The Independent

Terry Reid, Superlungs as he's affectionately known, is without doubt one of the greatest rock/soul voices this country has ever produced or is indeed likely to. A Terry Reid concert should be a cherished memory for any self-respecting fan of the greats of British music.
The legend is of turning down the front man's job with Led Zeppelin, recommending his mate Robert Plant instead, a similar offer and rebuff to Deep Purple; of Aretha Franklin's statement that The Beatles, Rolling Stones and Terry Reid were the best England had to offer in 1968, of two World Tours with The Rolling Stones, US tours with Cream, UK tours with Jethro Tull and Fleetwood Mac, The Isle of White Festival in 1969 and Glastonbury in 1970, playing at Mick Jagger's wedding, then soured record deals and leaving Britain for America nearly 40 years ago. (see www.terryreid.net for full history)
All true, but the full story includes numerous collaborations with Graham Nash, covers of Reid songs by Marianne Faithfull, The Hollies, The Raconteurs (the hugely popular Rich Kid Blues), film soundtracks, including a song in George Clooney's recent film Up In The Air, and a catalogue of 6 studio albums, including the seminal album The River, re-released to critical acclaim in 2002 and the 1976 Nash produced Seed of Memory. A Reid song – Horses Through a Rainstorm - also features on CSN's box set.
More recently, Terry's been working with up and coming French band Shine and The Alabama 3. Following a Glastonbury return in 2009, he played a three night residency at Ronnie Scott's in London, one of only a handful of non-Jazz artists invited to help mark the legendary venue's 50th Anniversary. He played to packed houses and critical acclaim and returned in 2010 and 2011 to sell out 3 consecutive nights.
In May 2011, he toured Ireland for the first time in 30 years and released a new live album 'Live In London' which included several previously unreleased tracks. Uncut Magazine presented a show featuring Terry at The Jazz Café and he toured England, including several sell-out shows. A return to Glastonbury, headlining the Spirit of 71 stage followed.
2012 turned out to be an important year for Terry Reid. In May 2012, Rumer featured Terry's song Brave Awakening on her new album Boys Don't Cry, (which entered the UK Album Chart at No3). Terry returned to the Isle of Wight Festival for the first time since 1971 in June. In August America's Got Talent Winner 2010, Michael Grimm, included Terry's song Without Expression on his latest album, Gumbo. In the spring, DJ Shadow had invited Terry to write the lyrics to a new track for his forthcoming Reconstructed album - This became the song Listen and the official video got 400,000 plays on Youtube in late 2012.
There is an undeniable resurgence in recognition for this outstanding vocalist and songwriter and this year looks set to be another storming success!
Support: The Ronnie Scotts All Stars
+ support tonight: The Ronnie Scotts All Stars with Special Guest vocalists Emma Smith (Mon) and Natalie Williams (Tues)
Monday's band line up: Alex Garnett (tenor sax), James Pearson (piano), Sam Burgess (bass) and Ed Richardson (drums).
Tuesday's band line up: is Alex Garnett (tenor sax), James Pearson (piano), Sam Burgess (bass) and Chris Higginbottom
The Ronnie Scott's All Stars are comprised of some of the greatest talents on the U.K scene, including some of our most regular performers James Pearson (piano), Sam Burgess (bass) and Pedro Segundo (drums)
James Pearson:-
Musical Director at Ronnie Scott's and the owner of a ferocious piano technique coupled with a sense of musicality rarely heard, James Pearson is one of the most exciting musicians to have emerged from the U.K in the last 25 years. After working with him, the late jazz legend Sir John Dankworth declared: "James Pearson is an exceptionally gifted artist. His masterful playing makes him head and shoulders above the rest of his contemporaries. He shows signs of true greatness".
Sam Burgess:-
Double Bass Despite only being in his early 30's, already Sam is a stalwart of the UK jazz scene. As well as appearing on numerous film soundtracks such as 'Bridget Jones's Diary' and 'Hannibal'. Sam's thumping, pounding, relentlessly driving bass lines have been heard accompanying the likes of Bob James, Billy Kilson, Gary Novak, Joe Lock, Dave Kekowski, Guy Barker, Dave O'Higgins, Pete King, Gareth Williams, Claire Martin, Jim Mullen, Alan Barnes, Tim Whitehead, John Horler, Gwyneth Herbert, John Dankworth, The BBC Big Band and Robbie Williams.
Pedro Segundo:-
At 22 years old Pedro Segundo, Portuguese drummer joins the James Pearson Trio at Ronnie Scott's Jazz Club.
Born and raised in Lisbon, picked up the drums seriously at the age of eight starting studying classical percussion a year later. In June 2011 he graduates from Guildhall School of Music and Drama in Timpani and Classical Percussion. His musical ability combines a blend of styles creating a unique sound on the drum set. He has played regularly with Dennis Rollins, Femi Temowo, Mário Franco, Cleveland Watkiss and many other artists touring in festivals all around the globe.
Other regular performers include:
Dave Ohm (drums), Natalie Williams (vocals), Alex Garnett (sax), Nigel Price (guitar), Steve Rushton (drums), Polly Gibbons (vocals), Alistair White (trombone), Gary Baldwin (hammond), Al Cherry (guitar), Matt Home (drums), Alan Barnes (sax), Ralph Salmins (drums), Arnie Somogyi (bass), Mark Smith (bass), James Nisbet (guitar), Pete Long (sax), Gerard Presencer (Trumpet), Dave O'Higgins (sax), Alec Dankworth (bass), Steve Fishwick (trumpet) and others...
To find out more, please go to:
www.myspace.com/thejamespearsontrio
Quentin Collins Quartet plays Ellington & Strayhorn
Each night Monday to Saturday, after the main act, Ronnie Scott's presents the Late Late Show, where some of the UK's finest jazz talents take to the stage for a late night blowing session. Doors 11pm (weekdays) & 1am (weekends).


Tonight, the Late Late Show presents… Quentin Collins Quartet plays Ellington & Strayhorn!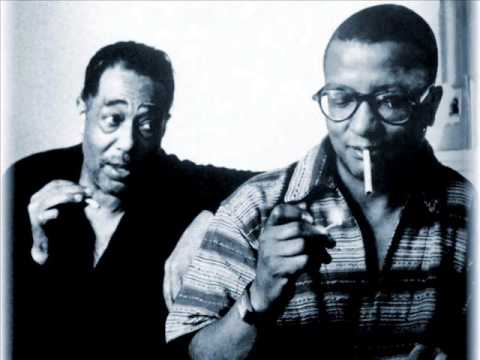 "A trumpeter whose style is a sizzling update of the Morgan/Hubbard approach" MOJO Magazine
For two decades, Quentin Collins has established himself as one of Europe's top up-and-coming trumpeters, having worked with a plethora of internationally renowned artists across many genres. Among the jazz musicians he has worked with are Gregory Porter, Roy Hargrove, Kyle Eatswood, Fred Wesley, Troy Miller, Tim Garland just to name a few. The band tonight will play music composed by Duke Ellington and Billy Strayhorn.
Artist Website: http://www.quentincollins.com/
Featuring: QUENTIN COLLINS - trumpet/flugelhorn, ANDREW MCCORMACK - piano, MARK LEWANDOWSKI - bass & SHANE FORBES - drums.
Click The Video Below For A Taster Of The Late Late Show (actual band on the night varies!)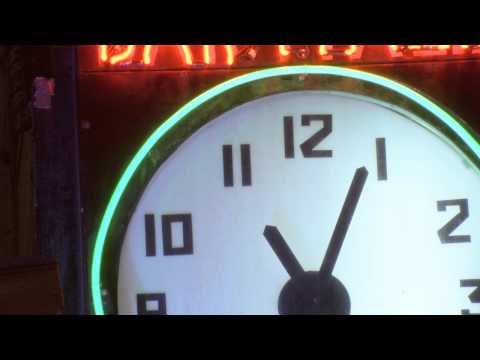 "We haven't had anything like this in New York for over twenty years". Wynton Marsalis


The Ronnie Scott's Late Late Show!

MONDAY - THURSDAY 11pm-3am
FRIDAY - SATURDAY 1am-3am

Entry: £10 in advance, £12 on the door, £6 Students (with ID), FREE entry to MU, Club members and main show ticket holders

In 1959, saxophonist Ronnie Scott opened the door to a small basement club in London's west end where local musicians could jam. Today, it is one of the world's most famous jazz clubs attracting packed houses and the biggest names in jazz and popular music and Ronnie Scott's welcoming, stylish setting is also home to London's coolest late night hang.