Booking now closed, a few tickets still left on the door.
lineup tbc but likely: Joe Stilgoe - piano/vocals, Ben 'Bam Bam' Reynolds - drums, Chris Hill- bass & Giacomo Smith - sax/clarinet
The Joe Stilgoe Band comes to Ronnie Scott's for a limited 4 show run over 2 nights. Joe's mixture of quick-witted humour, clever improvisation and impeccable musicianship comes hot on the heels of presenting Friday Night is Music Night at The Lyric, his 2016 UK Tour and the release of his highly anticipated fourth studio album Songs on Film: The Sequel.
Joe has twice topped the UK jazz chart, appeared in the Old Vic's production of High Society, been featured on many radio programmes, has played all the major international jazz festivals and had sell out runs at the Edinburgh Fringe.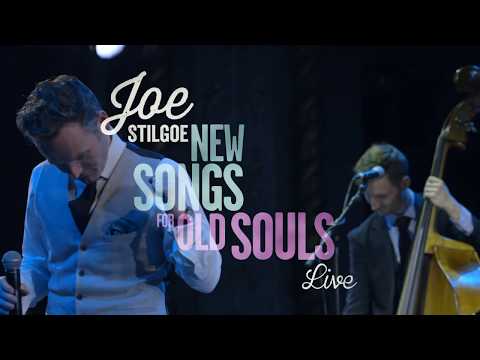 BIOGRAPHY
Joe is a singer, pianist and songwriter, touring constantly around the world with his band and as a solo act, having appeared at Ronnie Scott's, the Royal Festival Hall, The Queen Elizabeth Hall, The Barbican, The London Jazz Festival, The Royal Albert Hall, Cheltenham Jazz Festival, Edinburgh Festival (Time Out award), Henley Festival, Barbados Festival, Sardinia Jazz Festival, Sicily Jazz Festival, Montreux Jazz Festival, Dubai Jazz Festival and in jazz clubs from New York to Berlin to Kuala Lumpur. In 2011 he made his solo debut at the Edinburgh Fringe where his show One Hour! was a sell-out and garnered much critical acclaim (5 stars in The Scotsman). Having signed to Candid Records in 2008, he then left the label after releasing his first album I Like This One to self fund his second, the 2012 released We Look To The Stars. On the day of release it went straight to the top of the jazz charts while pulling in rave reviews from the national press and attracting new fans from Tim Minchin to Chris Evans to Sir Michael Parkinson. He has recently been booked to appear at the prestigious London Jazz Festival, and with collaborations with British jazz legend Claire Martin and comedian Alexander Armstrong, Joe's career is expanding to contain the promise that Radio 2 recognised when they commissioned a pilot for his own radio show earlier this year.
As a sought after cabaret act for private, charity and corporate events he regularly performs at the most exclusive parties, for a clientele as diverse as Madonna, Mark Ronson, Sir David Frost, Prince Edward, Sir John Major and Tom Ford.
Joe has worked extensively on radio, appearing on the Now Show and The Horne Section for Radio 4, and has been a contributor and special guest with Alan Carr, Michael Parkinson and numerous other Radio 2 programmes including Friday Night Is Music Night. He has also appeared a number of times on Television, most notably in Never Mind The Buzzocks, and least notably in Bargain Hunt.
He is a founding member of the hit comedy show, The Horne Section
He writes the songs, sings them, plays them and creates the arrangements –all with a panache that leaves the rest of us bug-eyed… From the first track, which swings like mad, to the last, a delicate reworking of Waterloo Sunset, it's a delight." The Observer
"He comes up with as many neat hooks and choruses as a true pop veteran." The Sunday Times
"Excellent" The Times
"Delightful...clever, witty and charming" ***** The Scotsman
"Musical virtuoso" The Independent
"Genius" The Herald
"More talent than you can shake a walking stick at." David Finkle, Back Stage, New York
"He is every bit the musical marvel that his last name might suggest. You'd do well to remember it since, I trust, you'll be hearing a lot more from Joe Stilgoe in the future."
Lynn DiMenna – Cabaret Scenes, New York
WHAT REAL PEOPLE SAY
"A truly remarkable singer songwriter, not to mention outstanding piano player… I thank you for creating that most exciting of moments when, as a lover of good music, you know you have seen and heard something remarkable." Sir Michael Parkinson
" Not since Oscar Peterson's halcyon days have I heard a jazz piano player who could be compared to such a great artist in both technique and inspiration." Sir John Dankworth
Support: The Ronnie Scotts All Stars
+ support tonight: The Ronnie Scotts All Stars with Special Guest vocalists Emma Smith (Mon) and Natalie Williams (Tues)
Monday's band line up: Alex Garnett (tenor sax), James Pearson (piano), Sam Burgess (bass) and Ed Richardson (drums).
Tuesday's band line up: is Alex Garnett (tenor sax), James Pearson (piano), Sam Burgess (bass) and Chris Higginbottom
The Ronnie Scott's All Stars are comprised of some of the greatest talents on the U.K scene, including some of our most regular performers James Pearson (piano), Sam Burgess (bass) and Pedro Segundo (drums)
James Pearson:-
Musical Director at Ronnie Scott's and the owner of a ferocious piano technique coupled with a sense of musicality rarely heard, James Pearson is one of the most exciting musicians to have emerged from the U.K in the last 25 years. After working with him, the late jazz legend Sir John Dankworth declared: "James Pearson is an exceptionally gifted artist. His masterful playing makes him head and shoulders above the rest of his contemporaries. He shows signs of true greatness".
Sam Burgess:-
Double Bass Despite only being in his early 30's, already Sam is a stalwart of the UK jazz scene. As well as appearing on numerous film soundtracks such as 'Bridget Jones's Diary' and 'Hannibal'. Sam's thumping, pounding, relentlessly driving bass lines have been heard accompanying the likes of Bob James, Billy Kilson, Gary Novak, Joe Lock, Dave Kekowski, Guy Barker, Dave O'Higgins, Pete King, Gareth Williams, Claire Martin, Jim Mullen, Alan Barnes, Tim Whitehead, John Horler, Gwyneth Herbert, John Dankworth, The BBC Big Band and Robbie Williams.
Pedro Segundo:-
At 22 years old Pedro Segundo, Portuguese drummer joins the James Pearson Trio at Ronnie Scott's Jazz Club.
Born and raised in Lisbon, picked up the drums seriously at the age of eight starting studying classical percussion a year later. In June 2011 he graduates from Guildhall School of Music and Drama in Timpani and Classical Percussion. His musical ability combines a blend of styles creating a unique sound on the drum set. He has played regularly with Dennis Rollins, Femi Temowo, Mário Franco, Cleveland Watkiss and many other artists touring in festivals all around the globe.
Other regular performers include:
Dave Ohm (drums), Natalie Williams (vocals), Alex Garnett (sax), Nigel Price (guitar), Steve Rushton (drums), Polly Gibbons (vocals), Alistair White (trombone), Gary Baldwin (hammond), Al Cherry (guitar), Matt Home (drums), Alan Barnes (sax), Ralph Salmins (drums), Arnie Somogyi (bass), Mark Smith (bass), James Nisbet (guitar), Pete Long (sax), Gerard Presencer (Trumpet), Dave O'Higgins (sax), Alec Dankworth (bass), Steve Fishwick (trumpet) and others...
To find out more, please go to:
www.myspace.com/thejamespearsontrio