Each night Monday to Saturday, after the main act, Ronnie Scott's presents the Late Late Show, where some of the UK's finest jazz talents take to the stage for a late night blowing session. Doors 11pm (weekdays) & 1am (weekends).
Tonight, the Late Late Show presents… OFER LANDSBERG Quartet + special guest ERIK INEKE presented by Alex Garnett!
Shortly after his arrival in New York, aged seventeen, Jazz guitarist Ofer Landsberg was performing regularly with Jazz Greats such as; pianist Frank Hewitt, legendary drummer Jimmy Lovelace, pianist Gil Coggins and Jimmy Wormsworth. Distinguishing himself as a striking talent and key player within the scene, he frequently fronted gigs at the celebrated clubs "Smalls" and "Fat Cat" including musicians; Ari Roland, Zaid Nasser, Mike Mullins, Dwayne Clemons, Chris Byars and Sacha Perry. It was also during this time when Ofer met the famous Barry Harris and became a steady participant of his workshops.
Soundcloud: https://soundcloud.com/oferlandsberg
Eric Ineke is a Dutch jazz drummer who started his career in the 1960s. In 1969 he made his first record with tenor saxophonist Ferdinand Povel and through the years he has played with the Rob Agerbeek Quintet, the Rein de Graaff/Dick Vennik Quartet, the Ben van den Dungen/Jarmo Hoogendijk Quintet and the Piet Noordijk Quartet. During his career he has also played with numerous international, mainly American soloists like Dexter Gordon, Johnny Griffin, George Coleman, Shirley Horn, Dizzy Gillespie, Al Cohn, Grant Stewart, Jimmy Raney, Barry Harris, Eric Alexander and Dave Liebman, recorded numerous CD's and appeared at many national and international jazz festivals (North Sea Jazz Festival, Nice Jazz Festival, Pescara Jazz, San Remo, Athens, Toronto Jazz Festival, Montreal International Jazz Festival and New York). For more than 35 years he has been the drummer of the Rein de Graaff Trio and since 2006 has led the Eric Ineke JazzXpress, a quintet in the hard-bop tradition. With this quintet, Eric Ineke got invited in 2011 by the American Jazz Museum in Kansas City with jazz singer Deborah Brown where they did a few performances, including one on Kansas Public Radio and a CD recording produced by Bobby Watson.[1] In October 2016, the JazzXpress presented its latest album Dexternity on the Dutch television in "Vrije Geluiden" of the VPRO.
Featuring: OFER LANDSBERG guitar, ALEX BRYSON piano, DARIO DE LECCE bass + special guest Dutch jazz drummer ERIK INEKE.
Click The Video Below For A Taster Of The Late Late Show (actual band on the night varies!)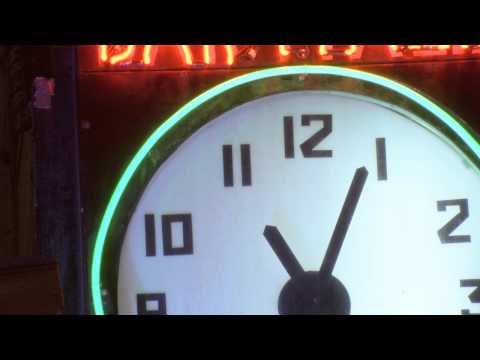 "We haven't had anything like this in New York for over twenty years". Wynton Marsalis
The Ronnie Scott's Late Late Show!
MONDAY - THURSDAY 11pm-3am
FRIDAY - SATURDAY 1am-3am
Entry on the door (pre-booking available (Mon - Thurs only).
£10 in advance, £12 on the door, £6 M.U. Members & Students (with valid card), FREE entry Club members and main show ticket holders.
In 1959, saxophonist Ronnie Scott opened the door to a small basement club in London's west end where local musicians could jam. Today, it is one of the world's most famous jazz clubs attracting packed houses and the biggest names in jazz and popular music and Ronnie Scott's welcoming, stylish setting is also home to London's coolest late night hang.