Alex Garnett presents... Steve Fishwick Quintet
Line up: Steve Fishwick (Trumpet) Quintet, Osian Roberts (Tenor sax), Gabriel Latchin (Piano), Jeremy Brown (Bass), Matt Fishwick (Drums)
BIO

Steve Fishwick is widely considered to be one of the best jazz trumpet players ever to come from the UK, and is rapidly gaining a global reputation thanks to his flawless technique, and his beautifully flowing, harmonically rich improvisations. He is one of an increasing number of trumpeters who have been heavily influenced by the melodic approach of the late great Kenny Dorham, a figure often overlooked (and undeservedly so) in the pantheon of Jazz Trumpet Legends. As well as "K.D.", Steve cites Art Farmer, Miles Davis and Woody Shaw among his favourite players, but his style is very much his own. Trumpet great Wynton Marsalis recently said about him "Steve has his own style. He plays from the bottom to the top of the horn whilst maintaining the integrity of the chords. I can't think of another trumpet player that can do what he does." Legendary Jazz critic Ira Gitler had this to say 'My question is where has Fishwick been hiding? Hip middle register melodious bebop, but when Steve lights his wick he becomes a flying fish, soaring above the waves, totally in control!'

Steve was born in Manchester along with his identical twin brother, drummer Matt Fishwick, in 1976. They grew up on a diet of big band jazz fed by their parents' record collection before graduating to the sounds of Charlie Parker and Miles Davis. They entered the then thriving Manchester jazz scene, playing their first professional gigs whilst still in their early 'teens, with musicians that are now key players in the London and European scene. They left Manchester in 1994 for London to study at the Royal Academy of Music.

Since leaving the Academy in 1998, where he earned a Bachelor of Music degree, Steve has played with most leading UK jazz musicians (Sir John Dankworth, the BBC Big Band, Stan Tracey, Peter King and Mike Carr amongst many, many others), many of the leading European musicians such as George Mraz, Dado Moroni, Claus Raibler, Tony Lakatos and Joe Haider and many US musicians such as Anita O' Day (recording with her on her last album 'Indestructible!'), Scott Hamilton, Ken Peplowski, Herb Geller, Lanny Morgan, Richie Cole, Ben Dixon, Bob Cranshaw, Earl May, Lew Soloff, Clifford Jarvis, Ronnie Cuber, Keith Copland, John Riley, Tardo Hammer, Aaron Diehl, Brad Leali and Hod O' Brien. He won the 2002 British Jazz Awards 'Rising Star' prize and in the same year toured the UK with Alan Barnes in place of the great U.S. trumpeter Conte Candoli who sadly and unexpectedly passed away.

He leads his own quartet and co- leads a quintet with Welsh saxophonist Osian Roberts, with whom he recorded an album in NYC with legendary American pianist Cedar Walton and bass great Peter Washington, released in September 2009. His latest project is a quintet with a somewhat unusual instrumentation featuring his brother Matt (who recently returned to the UK after living in New York for 5 years), Ross Stanley on piano and Tom Cawley on Fender Rhodes. A new album is due for release this year.

On the more commercial side of music he has performed with such stars as Kylie Minogue, Jools Holland and Jamie Cullum and he can be heard playing the jazz trumpet solos on the soundtrack to the British movie release 'Sex And Drugs And Rock And Roll' (starring Andy Serkis of 'Gollum' fame). He has released four CDs on the Hard Bop Records label and has performed all over Europe (France, Germany, Switzerland, Greece, Russia, Latvia, Lithuania, Poland, Estonia, Norway, Denmark, Sweden, Finland, Italy, Spain and Ireland) and in New York on numerous occasions. Steve has taught Trumpet at the International Summer Jazz Workshop in Prague for the past 3 years and is on the teaching faculty at the Guildhall School of Music and Drama and London City University.
Official website: http://www.stevefishwickjazz.com/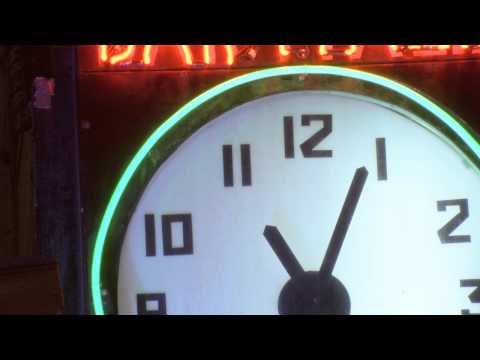 "We haven't had anything like this in New York for over twenty years". Wynton Marsalis
The Ronnie Scott's Late Late Show!
MONDAY - THURSDAY 11pm-3am
FRIDAY - SATURDAY 1am-3am
ENTRY ON THE DOOR (NO PREBOOKING)
£10 Entry, £5 Students (with ID), FREE entry to MU, Club members and main show ticket holders
In 1959, saxophonist Ronnie Scott opened the door to a small basement club in London's west end where local musicians could jam. Today, it is one of the world's most famous jazz clubs attracting packed houses and the biggest names in jazz and popular music and Ronnie Scott's welcoming, stylish setting is also home to London's coolest late night hang.
Each night Monday to Saturday, after the main act, Ronnie Scott's presents the Late Late Show, where some of the UK's finest jazz talents take to the stage for a late night blowing session.