Booking now closed, a few tickets still left on the door.
Mario Biondi Vocalist, Lorenzo Tucci Drums, Ciro Caravano Piano, Daniele Scannapieco Sax and flute, Gianfranco Campagnoli Trumpet, Tommaso Scannapieco Bass, Michele Bianchi Guitar
Mario Biondi is a singer and composer, born in Catania, Italy on January 28,1971. His father Stefano Biondi was also a singer. Mario's passion for music began at the early age of twelve when he sang in his church choir . His many musical experiences over time in Italy saw him develop more and more into an artist whose scope was destined to be of an international level.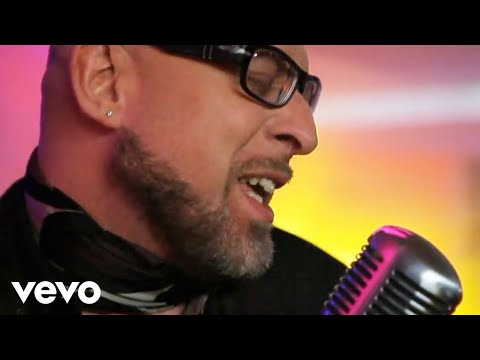 For a while he worked as a session singer - then in 1988 he had an important opportunity as support act to Ray Chales' Italian dates. His love for soul music helped shape his particular vocal styling that takes its cue from great vocalists like Lou Rawls, Al Jarreau and Isacc Hayes. His first big break came in 2004 with the release of the single "This Is What You Are". Originally planned for release only in Japan, the cool and irresistible song gets noticed by European radio. Well-known DJ, Norman Jay begins to feature the song on his BBC1 show playlist and Mario's incredible voice crosses the European continent ahead of the artist himself. The British Consulate honors him with an award during the ceremony for Best Artist representing the Uk-Italy Business Association.

In 2006 Mario releases his debut album "Handful Of Soul", recorded with the High Five Quintet. In less than three months it goes platinum. That same year Mario records "L'Amore Ha Sempre Fame" for the tribute cd , "Alex, Tributo ad Alex Baroni "dedicated to the memory of singer, Alex Baroni. In 2007,at the San Remo festival Mario guests in a duet with Amalia Grè to sing "Amami Per Sempre", a song written by Grè in collaboration with Michele Ranauro and Paola Palma. "2007 also sees the release of the single " No Matter " teamed -up with famed Italian DJ Mario Fargetta. During this time, Mario also records some inspired covers like Billy Joel's "Just The Way You Are".

In November 2007 Mario releases a double album with the Duke Orchestra, called "I Love You More" recorded entirely live at the Smeraldo Theatre in Milano.

Mario accepts an invitation from The Walt Disney Company to record the Italian versions of "Everybody Wants To Be A Cat" and "Thomas O'Malley" from the classic animated film "The Aristocats". "

2008 saw some great collaborations with artists such as Chaka Kahn, Michael Bolton , Incognito and The Crusaders.
In 2009 Mario is once again on the San Remo Festival stage duetting with Karima Ammar in the song "Come In Ogni Ora" .The song's producer and co-writer, none other than Burt Bacharach was also on stage conducting the orchestra and playing piano.

Mario went on to yet another magical duet performance with premier Italian artist Renato Zero on "Non Smettere Più" included in Renato's album 'Presente' .
In November 2009 Mario Biondi released "If" and the first single "Be Lonely" on the Tattica label. The album shot up the charts and went triple - platinum.

With a voice that references greats like Barry White, Issac Hayes and Lou Rawls while at the same time giving his own spin to the soul and jazz genres, Mario makes music passionately while at the same time, lighthearted and ironic.
In 2010 , Mario clocked -in thousands of miles for an all sold-out winter and summer tour that saw him performing with his 15 piece orchestra to thrilled audiences of all ages.
A live cd,"Yes You" capturing that tour was released in November, 2010.
Support: The Ronnie Scotts All Stars
+ support tonight: The Ronnie Scotts All Stars with Special Guest vocalists Emma Smith (Mon) and Natalie Williams (Tues)
Monday's band line up: Alex Garnett (tenor sax), James Pearson (piano), Sam Burgess (bass) and Ed Richardson (drums).
Tuesday's band line up: is Alex Garnett (tenor sax), James Pearson (piano), Sam Burgess (bass) and Chris Higginbottom
The Ronnie Scott's All Stars are comprised of some of the greatest talents on the U.K scene, including some of our most regular performers James Pearson (piano), Sam Burgess (bass) and Pedro Segundo (drums)
James Pearson:-
Musical Director at Ronnie Scott's and the owner of a ferocious piano technique coupled with a sense of musicality rarely heard, James Pearson is one of the most exciting musicians to have emerged from the U.K in the last 25 years. After working with him, the late jazz legend Sir John Dankworth declared: "James Pearson is an exceptionally gifted artist. His masterful playing makes him head and shoulders above the rest of his contemporaries. He shows signs of true greatness".
Sam Burgess:-
Double Bass Despite only being in his early 30's, already Sam is a stalwart of the UK jazz scene. As well as appearing on numerous film soundtracks such as 'Bridget Jones's Diary' and 'Hannibal'. Sam's thumping, pounding, relentlessly driving bass lines have been heard accompanying the likes of Bob James, Billy Kilson, Gary Novak, Joe Lock, Dave Kekowski, Guy Barker, Dave O'Higgins, Pete King, Gareth Williams, Claire Martin, Jim Mullen, Alan Barnes, Tim Whitehead, John Horler, Gwyneth Herbert, John Dankworth, The BBC Big Band and Robbie Williams.
Pedro Segundo:-
At 22 years old Pedro Segundo, Portuguese drummer joins the James Pearson Trio at Ronnie Scott's Jazz Club.
Born and raised in Lisbon, picked up the drums seriously at the age of eight starting studying classical percussion a year later. In June 2011 he graduates from Guildhall School of Music and Drama in Timpani and Classical Percussion. His musical ability combines a blend of styles creating a unique sound on the drum set. He has played regularly with Dennis Rollins, Femi Temowo, Mário Franco, Cleveland Watkiss and many other artists touring in festivals all around the globe.
Other regular performers include:
Dave Ohm (drums), Natalie Williams (vocals), Alex Garnett (sax), Nigel Price (guitar), Steve Rushton (drums), Polly Gibbons (vocals), Alistair White (trombone), Gary Baldwin (hammond), Al Cherry (guitar), Matt Home (drums), Alan Barnes (sax), Ralph Salmins (drums), Arnie Somogyi (bass), Mark Smith (bass), James Nisbet (guitar), Pete Long (sax), Gerard Presencer (Trumpet), Dave O'Higgins (sax), Alec Dankworth (bass), Steve Fishwick (trumpet) and others...
To find out more, please go to:
www.myspace.com/thejamespearsontrio