Booking now closed, a few tickets still left on the door.
Jacqui Dankworth - vocals, Charlie Wood - piano , vocals, Geoff Gascoyne - Bass, Jim Hart - Drums, Chris Allard - guitar
LINEUP TBC
"...one of our finest singers, regardless of category,"
Clive Davis, Sunday Times
The Observer claimed that Jacqui Dankworth has "...probably the most flexible and expressive voice of her generation," while the Guardian called her "a sublime American Songbook singer". Her recordings to date have been stylistically diverse, incorporating elements of folk, blues, and many other musical forms. On her latest album, It Happens Quietly, Jacqui presents a selection of lush, atmospheric orchestral arrangements in collaboration with (and lovingly dedicated to) her father, the late Sir John Dankworth.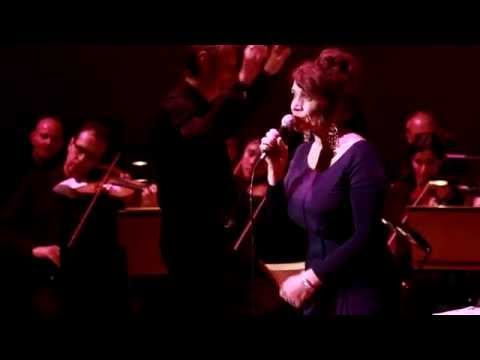 Jacqui Dankworth is one of the most highly regarded vocalists in the UK. Her concert appearances and her stylistically diverse recordings showcase her virtuosic and effortless mastery of a wide spectrum of genres. Known primarily as a jazz singer, Jacqui also draws on folk, soul and blues influences. Her voice has been described as "multi-faceted" and "incomparable" by The Times.

Jacqui is also an accomplished actor, having performed leading roles with the Royal Shakespeare Company, The National Theatre and London West End musicals. It was her original intention to make acting her main vocation, but by the mid 90's the "singing bug" had hit and she decided to focus on a career as a singer.

She has collaborated and worked with The Brodsky Quartet and Courtney Pine, Marvin Hamlisch, Paloma Faith, Alan and Marilyn Bergman, Gretchen Parlato, Clare Teale, Georgie Fame, David Gordon, Charlie Wood, Anthony Kerr, Liane Carroll, Sara Colman, Tim Garland, Chris Allard, Malcolm Edmonstone, Chris Garrick, The BBC Big Band, RTE, LSO and RPO Orchestras and the legendary Chick Corea.

In 2013 she released her new CD "Live to Love" featuring material written by Jacqui and Charlie Wood alongside some beautiful classic songs. She performed at the Cadogan Hall in London in April with musicians from the RPO and the BBC Big Band in a program featuring songs from " The Stage and Screen". She also appeared in The Opera Company's new production of Berg's "Lulu", entitled "American Lulu" with performes at the Edinburgh Festival, The Bergenz Festival in Austria and a week at the Young Vic Theatre in September.

The New album has received many accolades including a four star review in The Guardian, has been play listed by Jazz FM and championed by Jamie Cullum and Terry Wogan on Radio 2. Since September she has been touring the UK with her band, she has also toured Scotland with the SNJO and Tommy Smith and will appear as a special guest with his Big Band at the London Jazz Festival. She also appeared as a special guest on the "Jazz at the Philarmonic" concert at the 2013 London Jazz Festival. Jacqui performed a sell out concert on New Years Eve with the RTE orchestra and big band at the National Concert Hall in Dublin. In 2014 she will continue to tour with her band and will headline at Ronnie's Scott's in February.

Discography:
"Live to Love" : SPEC018
"It Happens Quietly" : SPEC014
"Back To You" : Audacious ARJD 10061
"Detour Ahead": CCD 79796
"As The Sun Shines Down on Me" : Candid CCD79788
Support: The Ronnie Scotts All Stars
+ support tonight: The Ronnie Scotts All Stars with Special Guest vocalists Emma Smith (Mon) and Natalie Williams (Tues)
Monday's band line up: Alex Garnett (tenor sax), James Pearson (piano), Sam Burgess (bass) and Ed Richardson (drums).
Tuesday's band line up: is Alex Garnett (tenor sax), James Pearson (piano), Sam Burgess (bass) and Chris Higginbottom
The Ronnie Scott's All Stars are comprised of some of the greatest talents on the U.K scene, including some of our most regular performers James Pearson (piano), Sam Burgess (bass) and Pedro Segundo (drums)
James Pearson:-
Musical Director at Ronnie Scott's and the owner of a ferocious piano technique coupled with a sense of musicality rarely heard, James Pearson is one of the most exciting musicians to have emerged from the U.K in the last 25 years. After working with him, the late jazz legend Sir John Dankworth declared: "James Pearson is an exceptionally gifted artist. His masterful playing makes him head and shoulders above the rest of his contemporaries. He shows signs of true greatness".
Sam Burgess:-
Double Bass Despite only being in his early 30's, already Sam is a stalwart of the UK jazz scene. As well as appearing on numerous film soundtracks such as 'Bridget Jones's Diary' and 'Hannibal'. Sam's thumping, pounding, relentlessly driving bass lines have been heard accompanying the likes of Bob James, Billy Kilson, Gary Novak, Joe Lock, Dave Kekowski, Guy Barker, Dave O'Higgins, Pete King, Gareth Williams, Claire Martin, Jim Mullen, Alan Barnes, Tim Whitehead, John Horler, Gwyneth Herbert, John Dankworth, The BBC Big Band and Robbie Williams.
Pedro Segundo:-
At 22 years old Pedro Segundo, Portuguese drummer joins the James Pearson Trio at Ronnie Scott's Jazz Club.
Born and raised in Lisbon, picked up the drums seriously at the age of eight starting studying classical percussion a year later. In June 2011 he graduates from Guildhall School of Music and Drama in Timpani and Classical Percussion. His musical ability combines a blend of styles creating a unique sound on the drum set. He has played regularly with Dennis Rollins, Femi Temowo, Mário Franco, Cleveland Watkiss and many other artists touring in festivals all around the globe.
Other regular performers include:
Dave Ohm (drums), Natalie Williams (vocals), Alex Garnett (sax), Nigel Price (guitar), Steve Rushton (drums), Polly Gibbons (vocals), Alistair White (trombone), Gary Baldwin (hammond), Al Cherry (guitar), Matt Home (drums), Alan Barnes (sax), Ralph Salmins (drums), Arnie Somogyi (bass), Mark Smith (bass), James Nisbet (guitar), Pete Long (sax), Gerard Presencer (Trumpet), Dave O'Higgins (sax), Alec Dankworth (bass), Steve Fishwick (trumpet) and others...
To find out more, please go to:
www.myspace.com/thejamespearsontrio