Booking now closed, a few tickets still left on the door.
6pm - Doors Open, 7.30pm – Trio Performs, 8.30pm TRINITY LABAN JAZZ, 11pm - LATE LATE SHOW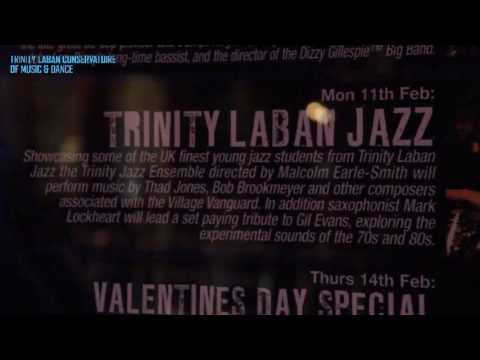 Talented students from Trinity Laban's jazz department perform at London's famous jazz venue. The Trinity Laban Contemporary Jazz Ensemble is emerging as one of the country's most exciting young jazz groups, receiving fantastic reviews from their concert at the London Jazz Festival in November.
Acclaimed jazz trombonist and vocalist Malcolm Earle-Smith will direct a set of arrangements by Billy May, Bill Holman, and Oliver Nelson, featuring instrumentalists and vocalists from Trinity Laban.

Composer and saxophonist Julian Siegel will also lead an exciting set featuring the music of influential American jazz musician, composer and electric bass player Jaco Pastorius. Music will come from three of Jaco's records including Word of Mouth, Invitation and his 1976 self-titled debut album.

Last year's performances received rave reviews:

"A surefooted and enthusiastic group of students from Trinity Laban Conservatoire [of Music and Dance]…were a credit to the players and their director, especially when Lockheart shrewdly let his young charges rock out in an extended jam on Evans' exultant arrangement of Jimi Hendrix's Little Wing." (John Fordham, Guardian)
"Trinity Laban is steeped in big band tradition....arrangements of Fletcher Henderson and Benny Carter were played with panache"
London Jazz Blogspot 2012