Booking now closed, a few tickets still left on the door.
Ronnie Scott's presents 5 shows from Loose Tubes following on from their triumphant 30th Anniversary shows here last year. These masters of musical mayhem and genius in equal measure return featuring most of the original lineup including Django Bates, Iain Ballamy and Mark Lockheart

Thirty years after it first blew into Europe's jazz consciousness, Loose Tubes' anarchic, freewheeling and uniquely exhilarating music still reverberates through the UK's music scene. The 21 piece big-band line-up reads like a veritable Who's Who of a brilliant generation of musicians. From maverick keyboardist, Django Bates to saxophonists Julian Argüelles ( Dave Holland, Carla Bley ),Iain Ballamy (Food) Mark Lockheart (Polar Bear), trumpeter Chris Batchelor (Big Air), to irrepressible trombonist and charismatic MC Ashley Slater (Freak Power, Kitten and the Hip) its members have been at the heart of some of the UK's most inspired music of the last three decades.
In 2014 a BBC Radio 3 commission for new Works, a catalyzed the orchestra to take the stage again to celebrate their 30th Anniversary with series of sold-out concerts at the Cheltenham Jazz Festival, Brecon Jazz Festival and a return to the Loose Tubes spiritual home Londons legendary Ronnie Scotts Club.
https://www.facebook.com/loosetubes
The return of Loose Tubes after 24 years could have been the biggest damp squib in recent jazz history. But in the opening second of their reunion debut at Cheltenham, the 21-piece band put the hearts of anxious fans in their mouths and sprayed sparks straight through to a standing ovation"
John Fordham The Guardian 5th May 2014. Four stars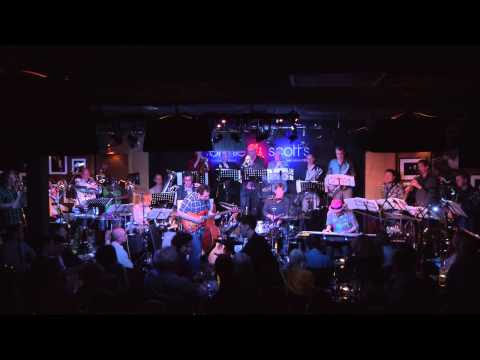 Playing their greatest hits (including Yellow Hill, Shelley, The Last Word, Village and Sunny) the band will also present new music after a collective decision that they "definitely didn't want to be their own tribute band" resulted in a BBC Radio 3 commission for new works from composers Chris Batchelor, Django Bates, Steve Berry, and Eddie Parker.
Line up: Flutes: Eddie Parker, Clarinets: Dai Pritchard Alto / Soprano saxophones: Steve Buckley & Iain Ballamy. Tenor Saxophone: Mark Lockheart & Julian Nicholas, Baritone: Julian Argüelles, Trumpets: Lance Kelly, Noel Langley, Chris Batchelor, Laura Jurd (26th - 1st show) & John Eacott Trombones: Paul Taylor, Ashley Slater & Richard Pywell, Bass Trombone: Richard Henry, Tuba: Dave Powell, Keyboards: Django Bates, Guitar: John Parricelli (23rd only), Rob Luft (24th - 26th), Bass: Steve Watts, Drums: Martin France, Percussion: Akiko Horii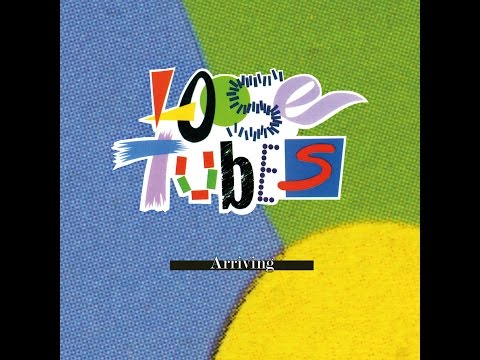 Support: The Ronnie Scotts All Stars
+ support tonight: The Ronnie Scotts All Stars with Special Guest vocalists Emma Smith (Mon) and Natalie Williams (Tues)
Monday's band line up: Alex Garnett (tenor sax), James Pearson (piano), Sam Burgess (bass) and Ed Richardson (drums).
Tuesday's band line up: is Alex Garnett (tenor sax), James Pearson (piano), Sam Burgess (bass) and Chris Higginbottom
The Ronnie Scott's All Stars are comprised of some of the greatest talents on the U.K scene, including some of our most regular performers James Pearson (piano), Sam Burgess (bass) and Pedro Segundo (drums)
James Pearson:-
Musical Director at Ronnie Scott's and the owner of a ferocious piano technique coupled with a sense of musicality rarely heard, James Pearson is one of the most exciting musicians to have emerged from the U.K in the last 25 years. After working with him, the late jazz legend Sir John Dankworth declared: "James Pearson is an exceptionally gifted artist. His masterful playing makes him head and shoulders above the rest of his contemporaries. He shows signs of true greatness".
Sam Burgess:-
Double Bass Despite only being in his early 30's, already Sam is a stalwart of the UK jazz scene. As well as appearing on numerous film soundtracks such as 'Bridget Jones's Diary' and 'Hannibal'. Sam's thumping, pounding, relentlessly driving bass lines have been heard accompanying the likes of Bob James, Billy Kilson, Gary Novak, Joe Lock, Dave Kekowski, Guy Barker, Dave O'Higgins, Pete King, Gareth Williams, Claire Martin, Jim Mullen, Alan Barnes, Tim Whitehead, John Horler, Gwyneth Herbert, John Dankworth, The BBC Big Band and Robbie Williams.
Pedro Segundo:-
At 22 years old Pedro Segundo, Portuguese drummer joins the James Pearson Trio at Ronnie Scott's Jazz Club.
Born and raised in Lisbon, picked up the drums seriously at the age of eight starting studying classical percussion a year later. In June 2011 he graduates from Guildhall School of Music and Drama in Timpani and Classical Percussion. His musical ability combines a blend of styles creating a unique sound on the drum set. He has played regularly with Dennis Rollins, Femi Temowo, Mário Franco, Cleveland Watkiss and many other artists touring in festivals all around the globe.
Other regular performers include:
Dave Ohm (drums), Natalie Williams (vocals), Alex Garnett (sax), Nigel Price (guitar), Steve Rushton (drums), Polly Gibbons (vocals), Alistair White (trombone), Gary Baldwin (hammond), Al Cherry (guitar), Matt Home (drums), Alan Barnes (sax), Ralph Salmins (drums), Arnie Somogyi (bass), Mark Smith (bass), James Nisbet (guitar), Pete Long (sax), Gerard Presencer (Trumpet), Dave O'Higgins (sax), Alec Dankworth (bass), Steve Fishwick (trumpet) and others...
To find out more, please go to:
www.myspace.com/thejamespearsontrio