Booking now closed, a few tickets still left on the door.
Line up confirmed: Hamish Stuart (guitar/vocals), Ian Thomas (drums), Steve Pearce (bass), Andy Wallace (keyboard/vocals), Jody Linscott (percussion), Adam Phillips (guitar/vocals) & Chris 'Snake' Davis (saxophone).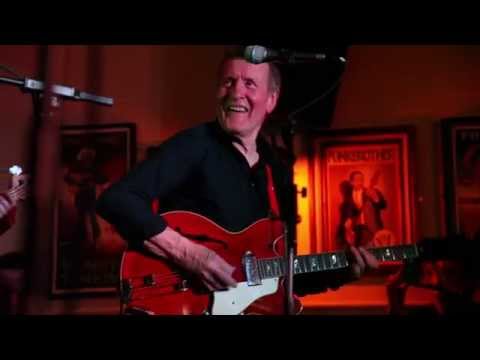 Glasgow-born Hamish Stuart shot to fame in the 1970's as the falsetto voice and guitarist of the Average White Band, his distinctive songwriting and vocal and guitar style helping pave the way to AWB's extraordinary worldwide success. Hamish spent the rest of the 1980's touring, writing and recording with soul legends including Diana Ross, Aretha Franklin and George Benson. In 1989, Hamish joined Paul McCartney's band for his comeback album, Flowers in the Dirt, and then appeared on several other albums and world tours with the former Beatle.
Going solo, his Hamish Stuart Band released the Real Live album - featuring drummer Ian Thomas, bassist Steve Pearce, keyboardist Andy Wallace, percussionist Jody Linscott, guitarist Adam Phillips and saxophonist Chris Davis - that covered both classic AWB material and some of Stuart's solo material in an intimate live setting.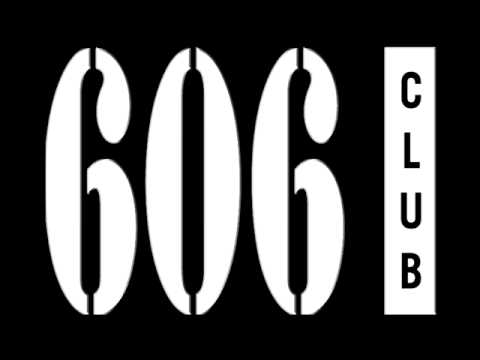 Ian Thomas (Drums)
Ian Thomas is a session drummer from London, UK, born 1963 in Cardiff, Wales. Without doubt Ian is one of the UK's most sought after and respected session players. In 1984, he moved to London to pursue his career. There, he joined the National Youth Jazz Orchestra.
Ians musical credits see him playing in diverse musical genres from Big Bands through to working with artists such as Eric Clapton, Paul McCartney, Elton John, Sting, Mick Jagger, George Michael, Tom Jones, Seal, Rufus Wainwright, Mike & The Mechanics, Michael Jackson and many others. Ian also has numerous credits for TV and film scores and was the drummer for "The Voice" in Great Britain.
From the jazz and soul worlds some credits are: Hamish Stuart, Kenny Wheeler, Jamie Cullum, Jim Mullen, David Sanborn, Al Jarreau and the NDR Big Band. Ian was part of the band which played behind Winwood and Clapton at the Crossroads Guitar Festival in July 2007. He also played at the Clapton and Winwood Madison Square Garden shows in February 2008 and joined Eric Clapton's touring band for the dates in the Eastern U.S. and Canada in May 2008.
Steve Pearce (Bass)
Steve started playing at the age of fourteen encouraged by his father Ian, a jazz pianist and big band arranger. Steve has been influenced by the likes of Parliament, Funkadelic, Herbie Hancock, Philly soul, MILES, Ohio Players and A.W.B. As a session player he has worked with Van Morrison, Stevie Wonder, Tom Jones, Al Jarreau, Bryan Ferry, Madonna, Mark Knopfler, Toni Braxton, Seal, Randy Crawford and so on. Steve's list of studio credits is truly endless including many movie soundtracks - Donnie Brasco, Evita, The Full Monty and Roseanna's Grave plus a ton of T.V. work.
Andy Wallace (Keyboard and Vocals)
During 95 and 96 he toured the U.K. and Europe with Raw Stylus. In the past year he has contributed to the careers of two former members of Take That, arranging and playing on tracks for Howard Donald and touring the U.K. and Europe doing concerts and television with Robbie Williams. He also works with one of my 'Kokomo' buddies from the 70's, Tony O'Mally, playing organ. Andy has his own great unique 'feel' and is a joy to play with.
Jody Linscott (Percussion)
Former Kokomo band member, Jody has performed alongside musicians such as Bob Dylan, David Sanborn, Ray Davies, Hall and Oates, Paul McCartney, Tom Jones, Frank Oz, Elton John and Billy Bragg to name a few. She also gigged with Eric Clapton, Bonnie Raitt, Herbie Hancock and Pete Townshend on the Who's 'Quadrophenia' tour. No stranger to television Jody also has many credits on the small screen and a couple on the big screen - 'No Nukes' and 'Give My Regards to Broad Street'.
Adam Phillips (Guitar and Vocals)
Adam started his music studies at college in Salford and stayed in the Manchester area for a couple of years playing the club circuit before moving to London where he graduated from Brunel University with a B.A. honours degree in music and English.
Adam has toured with Tom Robinson and recorded and co-wrote his 1995 album 'Having it both ways' plus the 'Holidays in the sun' live in Japan album in 1997. He has also done sessions in the past year for Cher, Kid Creole, Lenny Henry and Howard Donald of Take That fame.
"Playing off another guitar is really part of what I do and also I don't consider myself a soloist so it's more enjoyable for me to hear Ad wail away and wail he does, definitely adhering to the legendary Dick Morrisey's maxim - 'Never play the same thing once'."
Chris 'Snake' Davis (Saxophone)
He is established as one of the U.K.'s most sought after sax players. In recent years he's maintained a pretty high profile as resident saxophonist on 'Tonight' with Jonothan Ross, playing with James Brown, Smokey Robinson and Chaka Khan. In between recording many film scores and T.V. themes he's played on albums by Lisa Stansfield, Ray Charles, George Michael, Soul To Soul, Paul McCartney, Robert Palmer and M- People. On the touring front recently he's worked with many of those same acts such as Ray Charles, Swing Out sister, Lisa, M-People and his own band.