Booking now closed, a few tickets still left on the door.
LINE UP CONFIRMED: ERIK TRUFFAZ - trumpet
, MARCELLO GIULIANI - Bass , BENOIT CORBOZ - Piano, Fender Rhodes
, ARTHUR HNATEK - Drums, electronics
New line-up, new energy, new sound ; after 3 years of musical silence, the new ERIK TRUFFAZ QUARTET is back! Marc Erbetta, the bands first and foremost drummer, left his seat to fresh and young blood embodied by Arthur Hnatek, a young musician who lived in New York and plays with groundbreaking artists like Tigran Hamasyan.

New inspiration and influences color the new album, taken from a rich and scenic collaboration with the South African dans company VUYANI.
SUPPORT ON THESE TWO NIGHTS COMES FROM SHRI: Shri brings his unique bass playing to Ronnies. Playing his self-made bass as a melodic, bowed, textural and percussive instrument he is joined by the amazing Ben Castle on Bass Clarinet and Saxophone for a duo set of introspective, melodic and fiery tunes! www.shri.co.uk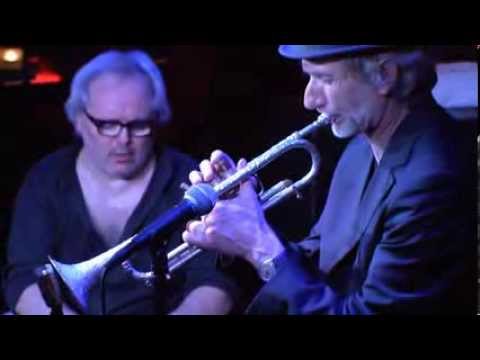 Still standing at the frontier of jazz and instrumental pop, balancing between originality and accessibility the ERIK TRUFFAZ QUARTET, faithful to a tradition established since many albums, invites two world renown and award- winning voices to this recording: Rokia Traoré and Oxmo Puccino. The Malian singer will enchant three songs from her sweet and mysterious timbre, while French hip-hop giant and longtime friend and collaborator (featured on the "Paris Tour" dvd) Oxmo Puccino, will add his creative and mesmerizing input on a title as well. Two diametrically opposed characters that the music of ERIK TRUFFAZ QUARTET will merge and fuse.

A smooth metamorphosis that will give birth to a new album due on Parlophone in January 2016!!
Erik Truffaz Quartet – Doni Doni - The new Erik Truffaz Quartet album. Release date worldwide : January 15

th

, 2016
Tous les genres sont bons hors le genre ennuyeux. [All genres are good, except the boring one.]
A very clever man wrote that in 1736, when the world was younger and wiser. Outside of his native country, Voltaire has an unkind reputation as a scoffer and nay-sayer, when in fact his whole life was devoted to the liberation of the individual and the breaking down of meaningless authority. His scorn was reserved for artificial boundaries, of which genre is just one, seemingly more innocent than race or the difference between clergy and laity, but still toxic and corrosive.
Erik Truffaz grew up in Voltaire country and breathed in that same air. His life's work, which can now be traced back across three decades of recording, has always been about the transcendence of genre and the elimination of that hierarchical assumption, still common in jazz (and in the pop world's notion that the singer is always the de facto leader of the group), that music is made by isolated individuals of genius backed up by journeyman colleagues. The Erik Truffaz Quartet was, and remains in its new incarnation, an entity. It fulfils the simple qualitative standard of being somehow larger than the sum of its component parts. In the same way, Truffaz's music has always been larger than the influences which go to its making. He does not simply don a new creative persona in order to incorporate hip-hop or techno sounds, in the way that some naive tourists put on 'native' costume before venturing out to take photographs and eat 'local' food.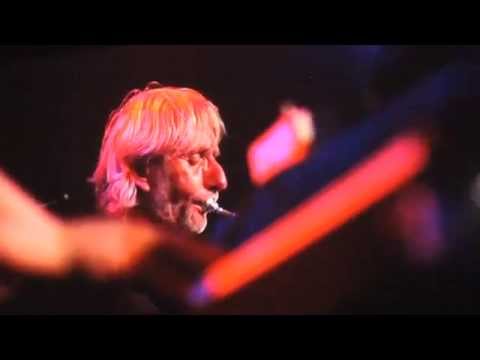 A measure of Truffaz's achievement, and that of his Quartet colleagues [bassist] Marcello Giuliani, [drummer] Arthur Hnatek and [keyboard man] Benoit Corboz is that personal integrity is never in doubt. Whatever the material approached, whatever 'guest' voice is deployed, there is never any question who is playing. Stopped at a border, which itself would be ironic, of course, Truffaz would scarcely need to show a passe-partout. A couple of phrases on the trumpet would be enough to establish identity. In the same way Giuliani and Muller have a locked-in empathy that never fails but which allows them to move, on occasion, far from the so-called comfort zone of style and into fresh configurations. One can hear this on The Dawn and Bending New Corners and one can hear it on the album you're holding.
Long-standing fans will already have noticed what appears to be a mistake, for the familiar configuration of the Erik Truffaz Quartet is not the one given above. This time, the group has incorporated - and never was that term meant more literally - a new member. This isn't the first time they've had to deal with change. The replacement of Patrick Muller with Benoit Corboz in 2012 was an event that could have been seismic, but in retrospect seems almost like a natural evolution. Marc Erbetta, the veteran drummer, has moved on to other projects, his place taken by the New York-based Arthur Hnatek, a one-man melting pot of a musician who brings fresh perspectives and challenges to the group. In fact, it's mistaken to say that Erbetta's place has been taken, when in fact Hnatek has already carved out a fresh new space of his own, and one can hear on these tracks the sharp-eared Giuliani and the quicksilver Corboz making space for him; not moving aside politely to accommodate the new guy, but adapting the group language to a beat and a musicality that is subtly different to what we've heard before from ETQ.
Listen to the rhythms on "Pacheco" or "Doni Doni", and set them against the urban soundscape of "Fat City". This isn't a group that indulges in musical tourism or in chance snapshots of exotic spaces. It's an ensemble that brings and adapts its own stride to different environments. One walks differently in the city than one walks in the country, or across a desert. Voltaire knew this and knew that the sound of speech, the metre of verse and the cadence of music are all in some way aligned to the pattern the feet make and the interaction of feet and breath. This is the story Elias Canetti, a modern Voltaire, told in Crowds and Power.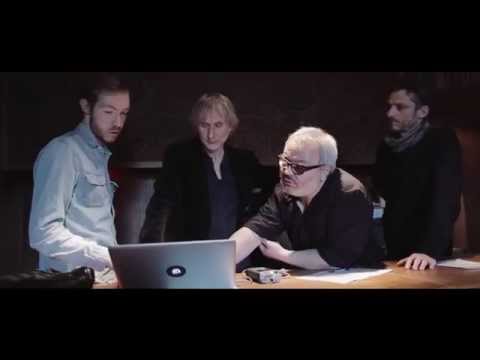 And again, just as rapper Nya added a sharp new element to four of the tracks on Bending New Corners (who'll forget hearing "Sweet Mercy" or "Siegfried" for the first time?) and again on Arkhangelsk here the group welcomes in the Malian star Rokia Traoré, with her magnificent Bambara throb, and her friend and fellow-countryman Oxmo Puccino. There in "Complément du verbe", Oxmo speaks something like a manifesto not just for the group and its musical philosophy but for a whole tendency in music-without-frontiers: "Nous créons la matière dans laquelle tu puises ton plaisir / Qui nous nourrit . . . " Rokia Traoré starts the journey in that unforgettable opening to "Comptine 1", a setting-out across great spaces reduced to the intimacy of a song. The history of Mali is a little like the history of a great music group, tales of movement and contention, shared futures and shifting centres of gravity. The story of the Bambara empire is told in Maryse Conde's beautiful novel Segu. It is about solidarity above all, which is not the same as nationalism or even patriotism, or an insistence on 'official' culture. Those things came with the colonial regimes. But the old rhythms also spoke of freedom and one hears it.
There is no official culture in the Erik Truffaz Quartet. It is, like the town of Ségou a meeting place and a centre for the trade of ideas and impressions, storytelling and craft, refuge and fresh adventure. The words of Voltaire at the head of these notes are taken from the preface to his L'enfant prodigue, a charming
five-act comedy in alexandrines which was only acknowledged as Voltaire's when it was published some years later. How is this relevant? Is the suggestion that Truffaz is a prodigy, or that ETQ is simply prodigious? It's more than that. Where Miles Davis - an obvious forerunner - stamped his identity on every piece of music that bore his name, like a graffiti artist getting his 'tag' up on a public place, and often did so with just one or two trumpet tones, Truffaz is not concerned with self-advertisement. The individual voices of trumpet, keys, bass and drums are not so important as what they make together. The separate parts are all exquisitely done but they are not simply a blank wall on which one large name is to be written. Walls again! Boundaries. Here is a group that consistently and joyously breaks them down. To adapt our great writer again: if the Erik Truffaz Quartet did not exist, it would be necessary to invent it . . .
Support: The Ronnie Scotts All Stars
+ support tonight: The Ronnie Scotts All Stars with Special Guest vocalists Emma Smith (Mon) and Natalie Williams (Tues)
Monday's band line up: Alex Garnett (tenor sax), James Pearson (piano), Sam Burgess (bass) and Ed Richardson (drums).
Tuesday's band line up: is Alex Garnett (tenor sax), James Pearson (piano), Sam Burgess (bass) and Chris Higginbottom
The Ronnie Scott's All Stars are comprised of some of the greatest talents on the U.K scene, including some of our most regular performers James Pearson (piano), Sam Burgess (bass) and Pedro Segundo (drums)
James Pearson:-
Musical Director at Ronnie Scott's and the owner of a ferocious piano technique coupled with a sense of musicality rarely heard, James Pearson is one of the most exciting musicians to have emerged from the U.K in the last 25 years. After working with him, the late jazz legend Sir John Dankworth declared: "James Pearson is an exceptionally gifted artist. His masterful playing makes him head and shoulders above the rest of his contemporaries. He shows signs of true greatness".
Sam Burgess:-
Double Bass Despite only being in his early 30's, already Sam is a stalwart of the UK jazz scene. As well as appearing on numerous film soundtracks such as 'Bridget Jones's Diary' and 'Hannibal'. Sam's thumping, pounding, relentlessly driving bass lines have been heard accompanying the likes of Bob James, Billy Kilson, Gary Novak, Joe Lock, Dave Kekowski, Guy Barker, Dave O'Higgins, Pete King, Gareth Williams, Claire Martin, Jim Mullen, Alan Barnes, Tim Whitehead, John Horler, Gwyneth Herbert, John Dankworth, The BBC Big Band and Robbie Williams.
Pedro Segundo:-
At 22 years old Pedro Segundo, Portuguese drummer joins the James Pearson Trio at Ronnie Scott's Jazz Club.
Born and raised in Lisbon, picked up the drums seriously at the age of eight starting studying classical percussion a year later. In June 2011 he graduates from Guildhall School of Music and Drama in Timpani and Classical Percussion. His musical ability combines a blend of styles creating a unique sound on the drum set. He has played regularly with Dennis Rollins, Femi Temowo, Mário Franco, Cleveland Watkiss and many other artists touring in festivals all around the globe.
Other regular performers include:
Dave Ohm (drums), Natalie Williams (vocals), Alex Garnett (sax), Nigel Price (guitar), Steve Rushton (drums), Polly Gibbons (vocals), Alistair White (trombone), Gary Baldwin (hammond), Al Cherry (guitar), Matt Home (drums), Alan Barnes (sax), Ralph Salmins (drums), Arnie Somogyi (bass), Mark Smith (bass), James Nisbet (guitar), Pete Long (sax), Gerard Presencer (Trumpet), Dave O'Higgins (sax), Alec Dankworth (bass), Steve Fishwick (trumpet) and others...
To find out more, please go to:
www.myspace.com/thejamespearsontrio