Top UK pianist Andrew McCormack host the late late show tonight with his trio featuring Chris Hill on Bass and Troy Miller on Drums.

"We haven't had anything like this in New York for over twenty years". Wynton Marsalis
Click The Video Below For An Idea Of The Late Late Show (actual band on the night varies!)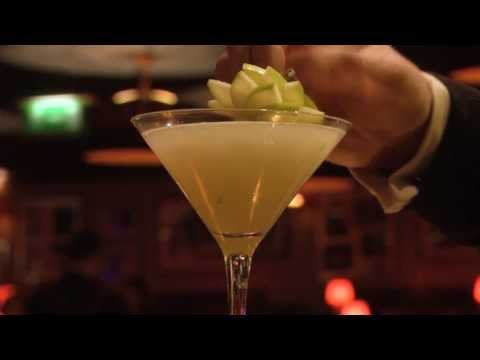 The Ronnie Scott's Late Late Show!

MONDAY - THURSDAY 11.15pm-3am
FRIDAY - SATURDAY 1am-3am

PREBOOKING AVAILABLE MONDAY to THURSDAY only

£10 Entry, £5 Students (with ID), FREE entry to MU, Club members and main show ticket holders

In 1959, saxophonist Ronnie Scott opened the door to a small basement club in London's west end where local musicians could jam. Today, it is one of the world's most famous jazz clubs attracting packed houses and the biggest names in jazz and popular music and Ronnie Scott's welcoming, stylish setting is also home to London's coolest late night hang.

Each night Monday to Saturday, after the main act, Ronnie Scott's presents the Late Late Show, where some of the UK's finest jazz talents take to the stage for a late night blowing session.
ANDREW McCORMACK
Pianist and composer, Andrew McCormack's projects include solo piano, trio, his duo with Jason Yarde as well as composing for many different genres of classical and film music.
In 2006 his debut album Telescope was released on Dune Records to critical acclaim and picked up the BBC Jazz Award that year in the Rising Star category. 2009 saw the release of his Duo project with saxophonist, Jason Yarde 'M Y DUO' which features compositions from both Yarde and McCormack. This was followed by 'Places And Other Spaces' in 2011 on the Edition Records label which received accolades internationally for it's development as a project and the achievements made in the duo format.
As a composer and having studied privately with Mark-Anthony Turnage, McCormack has written for many different classical ensembles including the Heritage Orchestra, Linos Wind Quintet, G Project and the London Symphony Orchestra which selected him to participate in their Panufnik Young Composer Scheme in 2008 and in turn commissioned from him 'Incentive' a 10 minute work for full orchestra premiered at the Barbican in London 2009.
His film music includes orchestration, additional music and performances most notably for Clint Eastwood in a number of his productions including 'Flags Of Our Fathers', 'Letters From Iwo Jima', 'Changeling' and the John Cussack movie, 'Grace Is Gone'.

McCormack has worked and performed with many great artists including Quincy Jones, Manu Katchè, Till Broner, David Arnold, Eric Alexander and Courtney Pine. A great reputation as a collaborator has seen McCormack consistently in a number of long standing groups such Denys Baptiste and Jean Toussaint quartets and as a pivotal member of the Kyle Eastwood Band which has toured extensively worldwide for the last 5 years.
Eastwood's 2011 release 'Songs From The Chateau', which reached number 2 in the U.S radio play Jazz charts, saw McCormack heavily involved in the writing and performing of the material.

-
"Andrew McCormack is an extraordinary British pianist and.. a great composer as well… amazing technique." Jamie Cullum - Singer/Songwriter

★★★★ "McCormack sounds vibrantly contemporary." John Fordham - The Guardian

★★★★"Poise and harmonic astuteness." Selwyn Harris - Jazzwise

★★★★"It's a breakthrough modern sounding album without being remotely avant garde or overly ambitious, but one that once again reminds the scene of McCormack's great ability and flair, but one that also points to his growing confidence as a composer." Stephan Graham - Marlbank
"Without much fanfare, Andrew McCormack has built a diverse and versatile career which now deserves to be taken very seriously." Matthew Wright - London Jazz News