Top UK and House Resident Saxophone player, Alex Garnett leads his very very special couriers "sextet" tonight celebrating the spirit of One of Englands most sucessful hard bop sextets originally co run by Ronnie Scott,Tubby hayes and jimmy Duechar!
Line-up: Alex Garnett (Sax), Brandon Allen (Tenor Sax), Quentin Collins (Trumpet), Ross Stanley (Piano), Tom Farmer (Bass), Artie Zaitz (Guitar) & Shane Forbes (Drums)
"We haven't had anything like this in New York for over twenty years". Wynton Marsalis
Click The Video Below For An Idea Of The Late Late Show (actual band on the night varies!)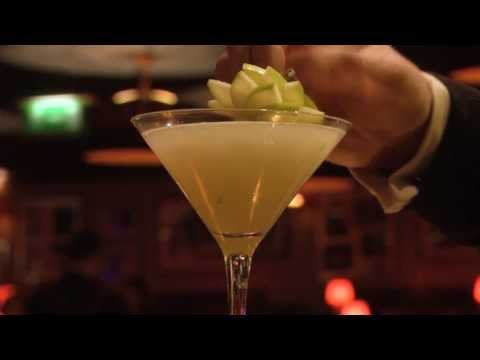 The Ronnie Scott's Late Late Show!

MONDAY - THURSDAY 11pm-3am
FRIDAY - SATURDAY 1am-3am

ENTRY ON THE DOOR (NO PREBOOKING)

£10 Entry, £5 Students (with ID), FREE entry to MU, Club members and main show ticket holders

In 1959, saxophonist Ronnie Scott opened the door to a small basement club in London's west end where local musicians could jam. Today, it is one of the world's most famous jazz clubs attracting packed houses and the biggest names in jazz and popular music and Ronnie Scott's welcoming, stylish setting is also home to London's coolest late night hang.

Each night Monday to Saturday, after the main act, Ronnie Scott's presents the Late Late Show, where some of the UK's finest jazz talents take to the stage for a late night blowing session.
ALEX GARNETT
Saxophone player resident at Ronnie Scott's, where he regularly leads bands under his own name and accompanies visiting US jazz stars, Alex is in also in charge of booking bands for the late late show.

Since emerging from the bands of Ray Gelato, Buddy Guy, Dave Clff, Alan Barnes, Jim Mullen, Dick Morrisey, Jools Holland and others, tenor and alto-sax player Garnett has taken the jazz world by storm.
BIOGRAPHY
Alex Garnett, often referred to as 'Son' or 'Sonny' has been one of the leading saxophonists in the UK and Mainland Europe for over 2 decades, being instantly recognized by his dark, husky sound. A hugely versatile musician and first call sideman, he has enjoyed success as both a professional creative jazz artist, composer and arranger, and an in demand session, studio and commercial saxophonist, having racked up countless album sideman and recording credits along the way.

Easily performing over 200 events a year with many of Europe's leading big bands and creative jazz ensembles, he is also a regular sideman choice for many of the top visiting American jazz artists when touring in Europe, and has himself performed in over 30 countries worldwide appearing at such prestigious venues as the Blue Note, Birdland, as well as the Perugia, North Sea, Vittoria, Montreax, and Oslo Jazz Festivals to name but a few, with varied and diverse artists across the spectrum such as Sir John Dankworth, Wynton Marsalis, Pete King, Humphrey Littleton, Scott Hamilton, Van Morrison, and The Rolling Stones, as well as with his contemporaries Gareth Lockrane, Seamus Blake, Phil Robson, and Joel Frahm, to name only a few.

Recorded in NYC at the famed Systems Two Studios, Garnett's debut album 'Serpent' features one of the world's most sought after jazz drummers, Willie Jones III, the swinging accompaniment of Anthony Wonsey on piano, and bassist extraordinaire Michael Janisch, while showcasing 8 contemporary original compositions from the leader himself, with stellar performances by all on board.

'Serpent' showcases Garnett's performing, composing and arranging skills as a leader, further solidifying why he is in constant demand across the genres as one of the Europe's premier and respected saxophonists.

PRESS HIGHLIGHTS FOR 'SERPENT'

Best Albums of 2011 Critics List, Jazzwise Magazine

"Music to make you realize why you love this music…"
JazzUK

"Garnett has all the individuality, skill and stamina every star soloist needs, and his debut album as leader is an impressive affair. Alex contributes eight excellent themes including the title track. This is a serpent with plenty of bite."
**** 4 Stars, CD Pick of the Week for July 29th, 2011
The Evening Standard

"impeccable…[Serpent] delivers the impression of a club gig even though it's a studio session…"
Clarinet and Saxophone Journal

"Alex Garnett has a classic saxophonists sound, and on 'Serpent' he fronts an impeccable band…"
Cuadernas de Jazz (Spain)

"[Garnett] confidently moulds a personal voice out of the best of the contemporary mainstream on his first, somewhat belated album as a leader… with a deep-tone, soulful spontaneity and an impressive sense of form…"
**** 4 Stars, The Financial Times

**** 4 Stars, CD of the Month for Sept. '11
UK Jazz Radio

"Garnett's trip to NYC in 2009 paid off…what we hear on this disc is something jazz is supposed to offer but seldom does these days…"
Jazz Journal

"These musicians don't chase fashion. They are what they are, and do what they do as well as anyone. It [Serpent] has been worth the wait."
London Jazz

"A thoroughly enjoyable and refreshingly unpretentious album, unfussily recorded in what sound like first takes, so that the overall effect is of a hot live performance"
London Jazz

"[Serpent] impresses on numerous levels, including the quality of Garnett's writing, the playing skills of the individual muscians and the way in which they lock in together as a unit…a belated but emphatic debut for Garnett as bandleader, who reveals himself to be wild, hip and cool in turn…"
All About Jazz

"Garnett confirms jazz as one of the most renewable of energies with a very clever, grooving reworking of 'When The Saints Go Marching In' (here renamed Atonement), revealed his and his band's mastery of Latin American and bebop rhythms and tempos, and encouraged a collective free improvisation that resolved into consummate jazz ballad playing…"
Scotland Herald

"[Serpent] is a self-composed album of agile, fresh-sounding contemporary bop"
The List

"What a great disc! What a great band!…Close your eyes and it could be a '50′s blowing session by Hank Mobley, Joe Henderson or Dex, 'cept Garnett has also absorbed later saxophone gurus such as Joe Lovano and George Garzone and the end result is an intricate weave of those influences culminating in a sound that is totally today…"
Bebop Spoken Here Blog Site (UK)

"Garnett is a first call sideman to the stars… [Serpent] is an engaging introduction to a notable talent who's ducked donning the leader's hat for too long"
JazzWise Magazine

"full of life and spontaneity… Garnett has a great muscular style and a rich, gritty tone…"
The Jazz Breakfast