Booking now closed, a few tickets still left on the door.
According to Jazz FM™, "If you get a chance to see James Tormé you should beg, borrow, even steal a ticket". With just a single visit to one of James' shows it's easy to see why the multi-award winning singer is quickly becoming one of the most talked about artists on the planet.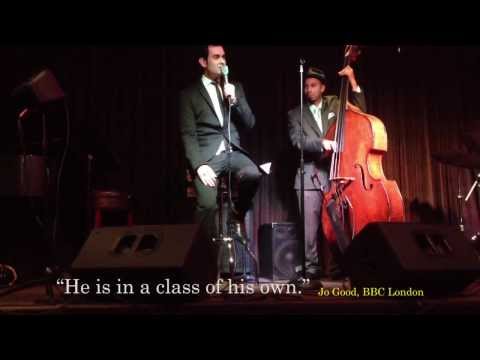 James Tormé (who is the son of 3-time Grammy Award Winning jazz legend Mel Tormé), is taking the legacy he was born into even further - and causing a serious buzz in the process. Often appearing with outfits like the BBC Concert Orchestra, Ronnie Scott's Orchestra and Les Paul Trio, the charismatic young star's debut album has topped both the iTunes and Amazon Jazz Charts*.




Tormé is "the best male jazz singer to come along in 20 years" according to long time Verve Records president, Chuck Mitchell, the man who first discovered him. Having grown up spending time with a myriad of jazz legends (Bing Crosby, Peggy Lee, Duke Ellington, George Shearing, Buddy Rich & more), one begins to understand why. Tormé himself attributes as much of his ability as a performer to the "process of osmosis" as he does to his own show-business background. Explains Tormé, "There's no question, I absorbed a lot from my dad, and his peers." This is clear as soon as one hears his singing style, which draws from the "old school", but with modern styling that makes it very current in today's market.



James Tormé is being praised from all corners of the globe by everyone from Billboard™ and CBS News, to BBC Radio 2 and Jamie Cullum. Possessing the look (and swagger) of a Hollywood star, he seems to know just how to handle all the press attention he's getting. It's no mystery that Tormé is now consistently appearing at the world's top venues as well as being featured as the centerpiece of prestigious jazz festivals across the globe. Says Tormé, "Every show, every appearance is important to me, whether it's the Greek Theater or a small jazz club. I remember every audience. If they're going to pay money to see me, I want to give them a night they'll never forget."