Booking now closed, a few tickets still left on the door.
James Hunter
– vocals / guitar
, Damian Hand
– tenor sax
Lee Badau
– baritone sax
, Jason Wilson
– double bass
Jonathan Lee
– drums
, Andrew Kingslow
- keyboards
Minute By Minute

With his last two albums, 2006's Grammy-nominated People Gonna Talk and 2008's The Hard Way, James Hunter delivered a classic yet perpetually modern brand of rhythm and blues that captivated listeners across generations and earned him two Billboard Blues #1′s, tours with Aretha Franklin, Van Morrison, Etta James, and Willie Nelson, performances on Leno, Letterman, and Conan, and critical raves everywhere from the NY Times to USA Today.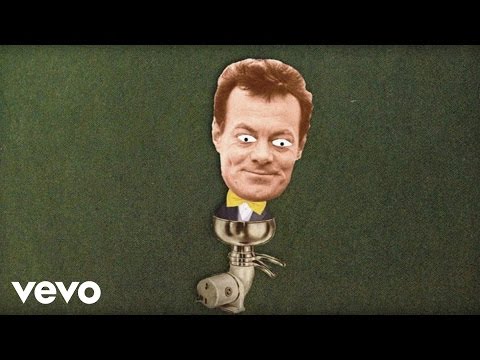 Minute By Minute, due out February 26, 2013 on GO Records/Fantasy, marks a pivotal movement in this unique artist's career—not only because it arguably contains his best writing, singing, and playing to date, but because it signals James' return to the studio following the loss of his wife Jacqueline, who died of cancer in October 2011.

It's also the first album credited to The James Hunter Six. James made this change in recognition of the collective talent and unstinting loyalty shown by his longtime cohorts Lee Badau (baritone saxophone), Damian Hand (tenor saxophone), Jonathan Lee (drums), Jason Wilson (double bass), and Kyle Koehler and Andrew Kingslow sharing keyboard/piano duties. The Six have hung together through multiple albums and more than two decades of interna­tional touring, from small clubs to the Hollywood Bowl – developing a cohesion and intuitive knack for creating precisely the right arrangement and feel for James' original songs.

And Minute By Minute is the first James Hunter album to be recorded in the US, and the first to be pro­duced by Gabriel Roth, aka Bosco Mann Productions. Roth is co-founder of Daptone Records, America's premier soul revival imprint. He earned a Grammy for his expert engineering on Amy Winehouse's best–selling album Back to Black, and has also produced and/or engineered recordings by Lee Fields, Charles Bradley, Sharon Jones & the Dap–Kings, the Budos Band, and Naomi Shelton & the Gospel Queens, among others.

"It really does have a leaner and punchier sound than our previous albums," Hunter says of Roth's deft, unobtrusive touch on Minute by Minute, punctuating his remarks with characteristic raspy laughter. "I take the credit it for that,because I followed Gabe's suggestions. I thought that was very intelligent of me!

"Without pouring any fancy ketchup on it, Gabe got this sound that we always thought we should have had."

The Story So Far

James Hunter was born October 2, 1962 into a working–class family in Colchester, Essex. "It wasn't quite like growing up with the blues in Alabama, but in my part of England, anywhere south of Watford would be considered Alabama," he notes. "In the States, you've got the Mason– Dixon Line and in England, we've got the Watford Gap."
Among James' earliest musical influences was a collection of 78 r.p.m. records of Fifties rock 'n' roll and rhythm & blues given to him by his grandmother; and his older brother Perry Hunstman (James' real surname), "the one responsible for me learning how to play a G chord." (Perry later became an accomplished acoustic guitarist; he performs regularly on the Midlands folk club circuit, playing in a traditional fingerpicking style.)

James' passion for the music of the Fifties and Sixties never waned as he toiled for seven years as a signal locking fitter in Colchester, tending to a Victorian–era safety feature found in signal boxes.

In the early Nineties, Van Morrison caught James' act at a gig in Wales and subsequently hired him as a backup singer for several years of touring and recording. James appeared on Morrison's live album, A Night in San Francisco (1994), and on the studio set, Days Like This (1995). About Hunter, Morrison said, "He's one of the best voices and best kept secrets in British R&B and soul."

But by 2003, James Hunter was 41 years old and without a record deal or a gig. His dreams of a career in music were fading. "I went through a particularly skint time," he later told an interviewer. "I was forced to do laboring jobs through an agency. It was terrible. I discovered that busking was better. The hours were more sociable; the pay was better, and the crack addicts were far better company!"

Through a chance encounter with an American vacationing in London, busking later led to management and a record deal, and in 2006, GO Records/Rounder released People Gonna Talk, the first James Hunter album ever issued in the US. With its affectionate echoes of Sam Cooke and Jackie Wilson, the disc became an airplay staple on some of the nation's most influential radio stations. The Los Angeles Times praised James Hunter's "extraordi­nary soul voice"; Rolling Stone called his album "a treat not to miss." By the year's end, People Gonna Talk was among the Top Ten "Best Albums of 2006" as cited by Mojo, USA Today and the WFUV listeners' poll, to name a few. It was nominated for a Grammy Award for Best Tradi­tional Blues Album and James himself was nominated as Best New/Emerging Artist in the annual Americana Music Awards.

Hunter's next album, The Hard Way (GO Records/Hear Music) earned even better accolades, with Rolling Stone calling it "unbelievably awesome" and the New York Times praising Hunter's "tight, slithery groove" and "sweet growl." The album featured a guest appearance by avowed Hunter fan Allen Toussaint, and like its predecessor reached #1 on the Billboard Blues Chart. Hunter toured extensively behind it, both as a headliner and supporting the likes of Aretha Franklin, Etta James, Willie Nelson, Van Morrison, Chris Isaak, Boz Scaggs and others.
Support: The Ronnie Scotts All Stars
+ support tonight: The Ronnie Scotts All Stars with Special Guest vocalists Emma Smith (Mon) and Natalie Williams (Tues)
Monday's band line up: Alex Garnett (tenor sax), James Pearson (piano), Sam Burgess (bass) and Ed Richardson (drums).
Tuesday's band line up: is Alex Garnett (tenor sax), James Pearson (piano), Sam Burgess (bass) and Chris Higginbottom
The Ronnie Scott's All Stars are comprised of some of the greatest talents on the U.K scene, including some of our most regular performers James Pearson (piano), Sam Burgess (bass) and Pedro Segundo (drums)
James Pearson:-
Musical Director at Ronnie Scott's and the owner of a ferocious piano technique coupled with a sense of musicality rarely heard, James Pearson is one of the most exciting musicians to have emerged from the U.K in the last 25 years. After working with him, the late jazz legend Sir John Dankworth declared: "James Pearson is an exceptionally gifted artist. His masterful playing makes him head and shoulders above the rest of his contemporaries. He shows signs of true greatness".
Sam Burgess:-
Double Bass Despite only being in his early 30's, already Sam is a stalwart of the UK jazz scene. As well as appearing on numerous film soundtracks such as 'Bridget Jones's Diary' and 'Hannibal'. Sam's thumping, pounding, relentlessly driving bass lines have been heard accompanying the likes of Bob James, Billy Kilson, Gary Novak, Joe Lock, Dave Kekowski, Guy Barker, Dave O'Higgins, Pete King, Gareth Williams, Claire Martin, Jim Mullen, Alan Barnes, Tim Whitehead, John Horler, Gwyneth Herbert, John Dankworth, The BBC Big Band and Robbie Williams.
Pedro Segundo:-
At 22 years old Pedro Segundo, Portuguese drummer joins the James Pearson Trio at Ronnie Scott's Jazz Club.
Born and raised in Lisbon, picked up the drums seriously at the age of eight starting studying classical percussion a year later. In June 2011 he graduates from Guildhall School of Music and Drama in Timpani and Classical Percussion. His musical ability combines a blend of styles creating a unique sound on the drum set. He has played regularly with Dennis Rollins, Femi Temowo, Mário Franco, Cleveland Watkiss and many other artists touring in festivals all around the globe.
Other regular performers include:
Dave Ohm (drums), Natalie Williams (vocals), Alex Garnett (sax), Nigel Price (guitar), Steve Rushton (drums), Polly Gibbons (vocals), Alistair White (trombone), Gary Baldwin (hammond), Al Cherry (guitar), Matt Home (drums), Alan Barnes (sax), Ralph Salmins (drums), Arnie Somogyi (bass), Mark Smith (bass), James Nisbet (guitar), Pete Long (sax), Gerard Presencer (Trumpet), Dave O'Higgins (sax), Alec Dankworth (bass), Steve Fishwick (trumpet) and others...
To find out more, please go to:
www.myspace.com/thejamespearsontrio