Booking now closed, a few tickets still left on the door.
Charles Tolliver - trumpet, Theo Hill – piano, Bruce Edwards - guitar, Devin Starks - bass, Gene Jackson – drums
"…of all the trumpeters to come to prominence in the 60′s. Charles Tolliver was perhaps the most sensitive to the necessity of swinging." -Ira Gitler/THE ENCYCLOPEDIA OF JAZZ IN THE 70s
Tolliver was set on the road to music by his grandmother who gave him a cornet when he was eight years old. He was raised and educated in New York and also studied at Howard University, Washington DC; by the time he began playing trumpet as a full-time professional he was already committed to bop.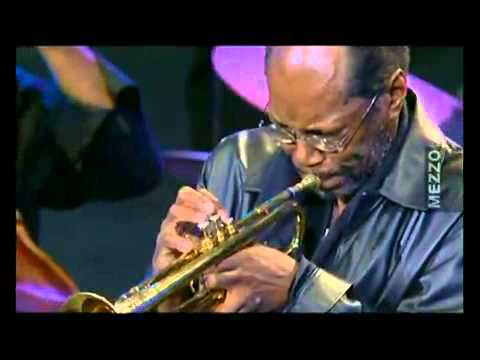 During the 60s he worked extensively with several leading bop musicians of the time including Jackie McLean, with whom he recorded the 1964 Blue Note Records session It's Time, Art Blakey and Sonny Rollins.
He spent the second half of the decade on the west coast playing with Gerald Wilson, in whose band he met Roy Ayers. He recorded with both Wilson and Ayers as leaders and he was a member of the Max Roach Quintet, recording the 1968 Atlantic Records session Members Don't Get Weary.
At the end of the 60s he was a founder member of the cooperative quartet, Music, Inc. Another member of this band was Stanley Cowell with whom Tolliver formed a record company, Strata-East.
In 2007, Charles released the big band album With Love, which was nominated for a Grammy award for Best Large Jazz Ensemble. He followed this up two years later with another big band release, Emperor March: Live at the Blue Note.
With a career that has spanned five decades he has recorded and/or performed with such renowned artists as Roy Haynes, Hank Mobley, Willie Bobo, Horace Silver, McCoy Tyner, Sonny Rollins, Booker Ervin, Gary Bartz, Gerald Wilson Orchestra, Oliver Nelson, Stanley Cowell, Herbie Hancock, Andrew Hill, Louis Hayes, Roy Ayers, Art Blakey & the Jazz Messengers, and owned the trumpet chair with the great Max Roach for some years.

One of his latest recordings is "Emperor March" recorded live at the Blue Note club New York City.