Booking now closed, a few tickets still left on the door.
UK's favourite saxophonist Mr Courtney Pine CBE returns to Ronnie's!
LINEUP CONFIRMED: Drums / Dube – Robert Fordjour, Double Bass – Vidal Montgomery, Guitar – Cameron Pierre, Guitar – Chris Cobbson, Steel Pan – Samuel Dubois, Soprano Saxophone / Ewi – Courtney Pine
The Independent " Courtney Pine was once hailed as British jazz's saviour….he still is"
The Telegraph "Nothing short of breathtaking"
The Guardian "A walking encyclopaedia of advanced saxophony"
Jazzwise: 4 stars…."Unquestionably one of the most joyous albums Pine has ever made, it's just brilliantly effective dance music" ALBUM OF THE YEAR 2012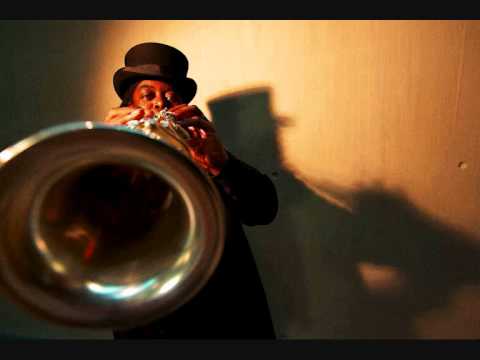 No musician more embodies the dramatic transformation in the British jazz scene over the past twenty plus years than saxophonist Courtney Pine. The ground breaking, multi- instrumentalist has led a generation of exciting and innovative players who have broadened their styles to take jazz out to a wider audience.
In the 80's he was one of the first black British jazz artists to make a serious mark on the jazz scene when his first album charted and some 20 plus years on (now with an OBE and CBE for services to music) he continues to break new ground with a string of highly acclaimed recordings and numerous prestigious Industry awards. In April 2014 he joined Herbie Hancock and a dazzling line-up of Jazz all-stars for UNESCO'S globally televised concert in Osaka to celebrate International Jazz Day and his name regularly appears on the UK's list of Most Influential Black Britons.
Throughout 2014 and 2015 he has toured his 15th studio album House of Legends with sell out shows in the UK and across the Globe from North America to Africa and South East Asia.
Bringing the show back to Ronnie's with special guest Pianist Mario Canonge, expect an exhilarating mix of Merengue, Ska, Mento and Calypso as played through the lens (saxophone) of a UK born artist with strong, proud Afro-Caribbean roots.
Deeply steeped in the traditions of the Caribbean, this very personal project sees Courtney on top form, bringing together musicians from Africa, the Caribbean and Europe for vibrant exchanges that tell tales of life from a truly multi-cultural view point.
The Times "In a Class of His Own"
The Observer: 4 stars…"Pine is on scalding improvisational form"
Evening Standard: 4 stars/ Jazz CD of the week…"an exceptional labour of love. Never has his intense power been deployed with greater focus"
BBC Music Magazine – 5 stars/CD of the week…"Pine's pin-sharp soprano is a joy throughout'
The Financial Times-: 4 stars…."Pine, brimming with energy, spins his sinewy lines on soprano sax throughout, his tone as forceful and focused as the project demands"
The Arts Desk: 4 stars…"Pine has delivered one of the finest album's in his already well-stuffed discography (definitely my earworm of the year)"
The Scotsman: 4 Stars… "A joyous, dance-inducing celebration of his Afro-Caribbean roots"
Echoes : 4 stars…"Intensely moving, one of Pine's most complete statements to date, both as a musician and member of a society in a state of flux" ...
The Voice…."There have been many pioneers in the black British community – people who have defined an era, changed societal perceptions and made it easier for those who follow to progress in their field. Courtney Pine is such a trailblazer"
Support: The Ronnie Scotts All Stars
+ support tonight: The Ronnie Scotts All Stars with Special Guest vocalists Emma Smith (Mon) and Natalie Williams (Tues)
Monday's band line up: Alex Garnett (tenor sax), James Pearson (piano), Sam Burgess (bass) and Ed Richardson (drums).
Tuesday's band line up: is Alex Garnett (tenor sax), James Pearson (piano), Sam Burgess (bass) and Chris Higginbottom
The Ronnie Scott's All Stars are comprised of some of the greatest talents on the U.K scene, including some of our most regular performers James Pearson (piano), Sam Burgess (bass) and Pedro Segundo (drums)
James Pearson:-
Musical Director at Ronnie Scott's and the owner of a ferocious piano technique coupled with a sense of musicality rarely heard, James Pearson is one of the most exciting musicians to have emerged from the U.K in the last 25 years. After working with him, the late jazz legend Sir John Dankworth declared: "James Pearson is an exceptionally gifted artist. His masterful playing makes him head and shoulders above the rest of his contemporaries. He shows signs of true greatness".
Sam Burgess:-
Double Bass Despite only being in his early 30's, already Sam is a stalwart of the UK jazz scene. As well as appearing on numerous film soundtracks such as 'Bridget Jones's Diary' and 'Hannibal'. Sam's thumping, pounding, relentlessly driving bass lines have been heard accompanying the likes of Bob James, Billy Kilson, Gary Novak, Joe Lock, Dave Kekowski, Guy Barker, Dave O'Higgins, Pete King, Gareth Williams, Claire Martin, Jim Mullen, Alan Barnes, Tim Whitehead, John Horler, Gwyneth Herbert, John Dankworth, The BBC Big Band and Robbie Williams.
Pedro Segundo:-
At 22 years old Pedro Segundo, Portuguese drummer joins the James Pearson Trio at Ronnie Scott's Jazz Club.
Born and raised in Lisbon, picked up the drums seriously at the age of eight starting studying classical percussion a year later. In June 2011 he graduates from Guildhall School of Music and Drama in Timpani and Classical Percussion. His musical ability combines a blend of styles creating a unique sound on the drum set. He has played regularly with Dennis Rollins, Femi Temowo, Mário Franco, Cleveland Watkiss and many other artists touring in festivals all around the globe.
Other regular performers include:
Dave Ohm (drums), Natalie Williams (vocals), Alex Garnett (sax), Nigel Price (guitar), Steve Rushton (drums), Polly Gibbons (vocals), Alistair White (trombone), Gary Baldwin (hammond), Al Cherry (guitar), Matt Home (drums), Alan Barnes (sax), Ralph Salmins (drums), Arnie Somogyi (bass), Mark Smith (bass), James Nisbet (guitar), Pete Long (sax), Gerard Presencer (Trumpet), Dave O'Higgins (sax), Alec Dankworth (bass), Steve Fishwick (trumpet) and others...
To find out more, please go to:
www.myspace.com/thejamespearsontrio