We have now sold out of our pre-allocation, you can still get tickets on the door - simply show up at doors open time.
Top Italian Drummer presents his project "The Bilbo Trio".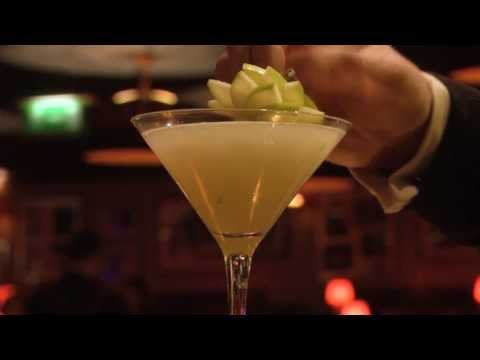 "We haven't had anything like this in New York for over twenty years". Wynton Marsalis
The Ronnie Scott's Late Late Show!
MONDAY - THURSDAY 11pm-3am
FRIDAY - SATURDAY 1am-3am
ENTRY ON THE DOOR or PREBOOKING AVAILABLE NOW (MON - THUR ONLY)
£10 Entry, £5 Students (with ID), FREE entry to MU, Club members and main show ticket holders
In 1959, saxophonist Ronnie Scott opened the door to a small basement club in London's west end where local musicians could jam. Today, it is one of the world's most famous jazz clubs attracting packed houses and the biggest names in jazz and popular music and Ronnie Scott's welcoming, stylish setting is also home to London's coolest late night hang.
Each night Monday to Saturday, after the main act, Ronnie Scott's presents the Late Late Show, where some of the UK's finest jazz talents take to the stage for a late night blowing session.
ANTONIO FUSCO
Born in Solofra (AV) 27 August 1979, Antonio Fusco is one of the most interesting and original Italian Jazz drummers, ever-changing and always helpful and attentive to new trends in jazz and music in general. His style is inspired by a matrix of jazz and rock, right up to avant-garde experimental music.
​In an interview made for the magazine Drums & percussion in December 2010 says of him…"Antonio Fusco testifies to the fact that versatility and personality are not in contrast. Artistically more mature than his age, the musician originally from South Italy, but from 12 years he active in Milan, stands out for his excellent groove, creativity and personality"... Massimiliano Cerreto from the italian magazine DRUMS & percussion. December 2010.
Antonio began his first steps in music at the age of 6 and at 9, he began playing with several bands in southern Italy. At age 14 in 1995 following the advice of his father Silvio, he decided to investigate the technique and the reading of music under the guidance of master Rocco Salzano at the C.M.C school (Cooperativa Musicisti Campani) of Roccapiemonte (SA) –Italy.
During his studies he began to play professionally with some Blues Bands and Rock Bands in southern Italy and this started his interest and knowledge for Blues, Jimy Handrix and rock bands like Led Zeppelin, Deep Purple and Pink Floyd. The passion, the desire and the continuing thirst for making music full time, pushed Antonio to travel for short periods of private tuition in Milan with Master Walter Calloni (PFM, AREA, LINE C). With W.Calloni he started to listen to Jazz drummers like Roy Hines, Jack De Jonette and Tony Williams...
In 1998, he moved to Milan and in 1999/2000 he gratuated at the CPM (Professional Music Center). During this period of study he meet the Saxophonist Michele Bozza who became a true leader in the art of swing and started playing in all the major clubs of the city. In 2001 Antonio meet the Senegalese singer and percussionist Doudou N'djaie Mbengue and percussionist Mor N'Gom (formerly with Youssou N'Dour). This was the beginning of a new path that marked decisively his rhythmic approach to the drum.
In 2003, alongside Osvaldo Di Dio and Vincenzo Virgillito, he founded the project Portrait En Jazz Méditerranéen, currently known as P.J.M-Post jazz Mistress, with whom he recorded a self-titled album for the label Wide Sound and participated in various Italian jazz festivals.
​In conjunction with the passion and the search of the style in jazz music and experimental music, there is no shortage espereinze also in pop rock, classical, R & B and copyright Italian music.
Since 2001 he takes part in the great project of the pianist and composer Danilo Amici -"SCREMING DEVOTION", with whom he recorded a double CD concept album, along with a big orchestra.
In 2004, he was in tour with the italian singer Paolo Vallesi.
In 2006 he recorded the music for the film "Umplugghed at the Cinema" of the famous italian actors Aldo, Giovanni & Giacomo.
From 2005 to 2011, along with bassist Lucio Enrico Fasino, began an intense concert activity and collaboration with the italian songwriter Ilaria Pastore in his project "Ilaria Pastore Trio", with whom he recorded the self-titled album in 2010, "Nel mio disordine".
In 2009 collaborated with Susanna Galimi in art "Sushy", with whom he recorded, in collaboration with the Italian drummer Roberto Gualdi, the album "Faccio Quello Che Voglio" published by Universal Music.
From 2006/2007 he began an intense collaboration with the great guitarist Gigi Cifarelli becoming known to a wider audience and with whom he recorded his latest live album "IO C'ERO".
Antonio is also the author of the method for battery "The Coordination"- Advanced method for the complete development of coordination on the drums"​​​ published by the publishing house Editions Esarmonia​. He is currently engaged in the processing method "Contemporary Brush Styles" in which Antonio has developed its own style and language while still maintaining the traditional approach in the use of brushes, with the input of new Techniques experienced in years collaborations, personal studies and musical projects of which it is part.
In 2010 he was interviewed on the Italian magazine MUSIKATENEO​​​​​ ​​and magazine DRUMS & PERCUSSION together to Bill Bruford and Pet Locket.
In July 2011 he graduated from the Conservatory "Giuseppe Verdi" of Milan with the highest marks under the guidance of the masters Tino Tracanna and Attilio Zanchi, studying with the master in brushes Stefano Bagnoli. On this occasion, driven by a strong determination and a desire to achievement as a leader, he began a new venture "ANTONIO FUSCO SEXTET-Suite For Motian" ​​​​a tribute to the great music of Bill Evans and the historical drummer Paul Motian (March 25, 1931 - New York, November 22, 2011).
He is currently involved with important projects of the Italian and international jazz scene including GIOVANNI FALZONE "Electris" GIOVANNI FALZONE CONTEMPORARY ORCHESTRA, GIOVANNI FALZONE 5ET, Tino Tracanna "ACROBATS", PROGETTO NUDO (GanauSchirru-Fusco), BRUNO HINEN "POSTCARD TO BILL" (B.Hinen-G.Crowley-K.BorringA.Di Biase, A.Fusco), ANTONIO ZAMBRINI TRIO (Zambrini-Fusco-Di Biase) RINO De Patre TRIO PROJECT. ​
In 2012 he joined the prestigious agency Sonora Antonello Vitale, one of the most important Italian manager for over thirty years alongside figures of the highest level as Sonny Rollins, Pat Metheny, Chick Corea, Ornette Coleman, Wynton Marsalis and many others.
​He has worked and still plays with important names of Italian and international jazz scene including:​Giovanni Falzone, Paolo Fresu, Francesco Bearzatti, Beppe Caruso, Paolino Dalla Porta, Bebo Ferra, Roberto Cecchetto, Garrion Fewell,Reem Kelani, Tom challenger, Steve Watts, Kristian Borring, George Crowley, Antonio Zambrini, Bruno De Filippi, Alboran Trio (P.Paliaga, Dino Contenti), Attilio Zanchi, Dino Contenti, Gigi Cifarelli, Luca Calabrese, Rosario Giuliani, Giulio Visibelli, Riccardo Bianchi, Ronnie Jones, Rob Suddhut, Gabriele Mirabassi, Guido Bombardieri, Sergio Orlandi, Giulio Corini Luca Calabrese, Andrea Pozza, Aida Cooper, Gaetano Partipilo, Vito Di Modugno, Marco Detto, Dario De Idda, Gendrixon Mena, Alberto Gurrisi, Luciano Milanese, Nando De Luca, Mark Harrison , Yuri Goloubev, Mario Zara, Camilla Battaglia, Gianluca Esposito, Antonio Onorato, Marco Brioschi, Paolo Brioschi, Alberto Bonacasa, Michele Bozza, Gianluca Di Ienno, Marcello Testa , Simone Schirru, Valerio Scrignoli, Francesco Chiapperini, Marco Taraddei, Massimiliano Milesi, Beatrice Zanolini, Mattia Magatelli, Mario Ganau, Mattia Cigalini, Piero Orsini, Ilaria Pastore trio, Lucio Enrico Fasino, Marco Zurzolo, Giulio Martino, Carlo Lomanto, Michele Tacchi, Marco Bianchi, Gianni Guido, Andrea Di Biase, Riccardo Fioravanti, Mario Rusca, Patrizia Conte, Marco Ricci, Alberto Mandarini, Antonello Monni, Roberto Pianca, Marcello Cosenza, Rino De Patre , Direction (M.Testa, C.Guida, R. Del Togno), Roberto Pianca, Nicola D'Alessio, Marco Bianchi, Alex Orciari, Simona Severini, Niccolò Cattaneo, Screaming Devotion.