We have now sold out of our pre-allocation, you can still get tickets on the door - simply show up at doors open time.
Tonight Late Late Show: The Dave O'Higgins Quintet featuring Dave O'Higgins (Sax), Phil Dwyer (US Sax), Robin Asplan (piano), Adam King (bass) & Matt Home (Drums).
"A stunning player in the neo-bop vein, with an apparently effortless flow of coherent ideas, beautiful time and a highly developed harmonic sense." JAZZ GUIDE
Dave O'Higgins is no stranger to Ronnie Scott's audiences, having played regular residencies at the club since first getting the call from Ronnie in 1989. His 25 year career at the forefront of the British jazz scene include 16 solo CDs, recordings with Jason Rebello, Martin Taylor, Jim Mullen, Itchy Fingers, Eric Alexander, Joey Calderazzo, Brubecks Play Brubeck, Darius Brubeck, Kyle Eastwood, Jamie Cullum and John Dankworth. Also regularly to seen at the club with the house band and Jazz Orchestra, and often the BBC Big Band.
Phil Dwyer - tenor sax

On Dec. 30, 2013 Phil Dwyer was appointed as a Member of the Order Of Canada. He was cited for "his contributions to jazz as a performer, composer and producer, and for increasing access to music education in his community." In January 2015 he was recognized by the Royal Conservatory of Music as an Honourary Fellow. These distinctions come as Dwyer looks back at an illustrious 30+ year career which has crossed stylistic and geographic borders and has included collaborations with a storied roster of great musical artists.
Originally from Canada's West Coast, Phil Dwyer burst on the jazz scene in Canada, and internationally, in his late teens as a saxophone prodigy and by his early 20s was, to quote Globe & Mail journalist Mark Miller, "startling jazz audiences with his unprecedented command of both tenor saxophone and piano" and with his "extraordinarily authoritative playing….set the country on it's ear". Dwyer had sought out the action and excitement of New York City when he was just 17, moving there in fall of 1983 to study with Steve Grossman and David Liebman. Over the next 18 months he opportunity to meet and 'sit in' with some of the true jazz legends who were still on the scene at that time including Art Blakey, "Philly" Joe Jones, Rashid Ali, Clarence "C" Sharpe, Tommy Turrentine, Walter Bishop Jr., Junior Cook, Dennis Charles and Joe Chambers, among many others. He also played at the Bottom Line nightclub with Kenny Barron, Buster Williams, Lenny White and Steve Grossman, as well as at the Willow in Boston with Terri Lyne Carrington.
He has also recorded with Red Rodney, Kenny Wheeler, Rene Rosnes and Joey Di Francesco.
Dave and Phil will be plundering the classic Tough Tenors repertoire of Johnny Griffin and Gene Ammons along with some of their own arrangements. Expect some incendiary action from these guys, stoked by the fabulous UK rhythm section of: Robin Aspland - piano, Adam King - bass, Matt Home - drums
The Ronnie Scott's Late Late Show!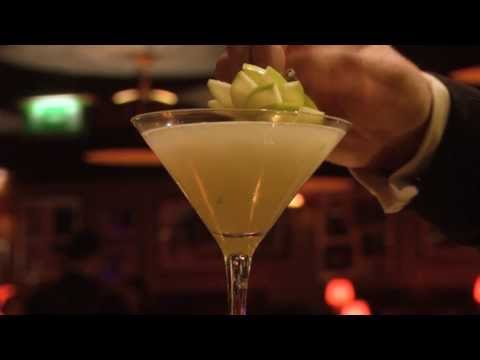 We haven't had anything like this in New York for over twenty years". Wynton Marsalis

MONDAY - THURSDAY 11pm-3am
FRIDAY - SATURDAY 1am-3am

ENTRY ON THE DOOR or PREBOOKING AVAILABLE NOW (MON - THUR ONLY)

£10 in advance, £12 on the door, £6 Students (with ID), FREE entry to MU, Club members and main show ticket holders

In 1959, saxophonist Ronnie Scott opened the door to a small basement club in London's west end where local musicians could jam. Today, it is one of the world's most famous jazz clubs attracting packed houses and the biggest names in jazz and popular music and Ronnie Scott's welcoming, stylish setting is also home to London's coolest late night hang.

Each night Monday to Saturday, after the main act, Ronnie Scott's presents the Late Late Show, where some of the UK's finest jazz talents take to the stage for a late night blowing session.
DAVE O'HIGGINS
Dave has just recorded a new cd, Standards (JVG Productions) due for release Feb 2014. The tunes are instrumental versions of some of the Sinatra repertoire, of which Dave had first hand experience playing in his band at the last London shows in May 1992.

2013's critically acclaimed CD release, Got The Real Note (Jazzizit) by the Gascoyne/O'Higgins Quartet with Sebastiaan de Krom on drums, Graham Harvey on piano and co-led with bassist, Geoff Gascoyne comprises a selection of "contrafacts" (new tunes written to changes of favourite standards) and the CD was recorded, mixed and mastered at Dave's new specialist jazz recording studio (JVG). "Real Note Vol 2" is due out March 2014 and the band will be on tour in April and May.

Another recent collaborative project - The Two Minds Big Band, is co-led with long time associate, Pete Wraight. Pete has been the MD an arranger of Matthew Herbert's Big Band for 10 years, and this had been a project under discussion for a while. The Two Minds Big Band (JVG Productions) is an album of originals - 5 tunes written and arranged by each leader with the same title as it's inspiration.

Dave has recorded two CDs with US sax legend, Eric Alexander. These are 2-tenors and piano trio (led by Danish drummer, Kristian Leth) in the hard blowing time honoured tradition of Griff/Lockjaw, Stitt/Ammons and Hayes/Scott.

He also teaches saxophone, harmony and improvisation at the London Centre for Contemporary Music, benefitting swathes of up and coming young musicians with his experience!

In his home city, London, Dave is a regular guest with the house band at Ronnie Scott's and plays every month at the 606 Club in Chelsea with his quartet.

To celebrate Dave Brubeck's 90th birthday Dave teamed up with Darius (piano), Chris (bass & trombone) and Dan Brubeck (drums) and toured as Brubecks Play Brubeck in the UK. The tour proved immensely popular. Since Dave Brubeck passed last year this is the "official" legacy band and will be playing in New York at Dizzy's, Lincoln Centre, in April 2014.

Solo Albums

All Good Things (EFZ), Beats Working For A Living (recorded in New York and featuring Joey Calderazzo on piano) (EFZ), Under The Stone (EFZ), The Secret Ingredient (EFZ), The Grinder's Monkey (Short Fuse), Big Shake Up by Dave O'Higgins' Biggish Band (Big City), Fast Foot Shuffle (Candid), Push (Short Fuse) In the Zone (Jazzizit), Sketch Book (with Eric Alexander)(Jazzizit), Relaxin' At Mount Lavinia (JVG Productions), The Devil's Interval (with Eric Alexander)(JVG Productions), Got The Real Note (Jazzizit) with the Gascoyne/O'Higgins Quartet, The Two Minds Big Band (JVG Productions), Standards (JVG Productions) due Feb 2014, Real Note Vol 2 (Jazzizit) with the Gascoyne/O'Higgins Quartet, due April 2014

Other essential recordings

Jason Rebello: A Clearer View (BMG) produced by Wayne Shorter,

Roadside Picnic: Roadside Picnic (BMG), For Madmen Only (BMG)

Itchy Fingers: Full English Breakfast (Enja)

Jim Mullen: Soundbites (EFZ), Rule of Thumb (EFZ)

Clark Tracey Sextet: Full Speed Sideways (33)

Martin Taylor: Spirit of Django (Linn), Years Apart (Linn), The Gypsy (Linn),

Celebrating Grapelli (Linn)

Matthew Herbert: Goodbye Swingtime (Accidental Records), There's Me and There's You (K7/Accidental Records)

Jamie Cullum: Pointless Nostalgic (Candid)

Countries toured

Australia, Bangladesh, Canada, China, Cuba, Denmark, Estonia, France, Germany, Greece, Holland, Hong Kong, Hungary, Iceland, Ireland, Israel, Italy, Japan, Lithuania, Latvia, Malta, Mexico, Namibia, Norway, Poland, Portugal, Russia, Senegal, Serbia, Slovakia, South Africa, South Korea, Spain, Sri Lanka, Switzerland, Thailand, Tunisia, UK, Ukraine, USA, Venezuela