Booking now closed, a few tickets still left on the door.
+support (Wed/Thur): JULIAN SIEGAL Quartet featuring JULIAN SIEGAL (sax), MARK NIGHTINGALE (trombone), OLI HAYHURST (bass) and GENE CALDERAZZO (drums).
Joey DeFrancesco Part of the Ronnie Scott's Jazz Masters Series

LINEUP CONFIRMED: JOEY DEFRANCESCO - Organ/Keyboards/Trumpet/Vocals, JASON BROWN- Drums, TROY ROBERTS - Saxophone & DAN WILSON - Guitar.
Three time Grammy® nominee, Master of the Jazz Organ, Trumpeter & Vocalist, Joey DeFrancesco, along with The People members Jason Brown, Troy Roberts & Dan Wilson offer a hard-driving performance that swings straight ahead.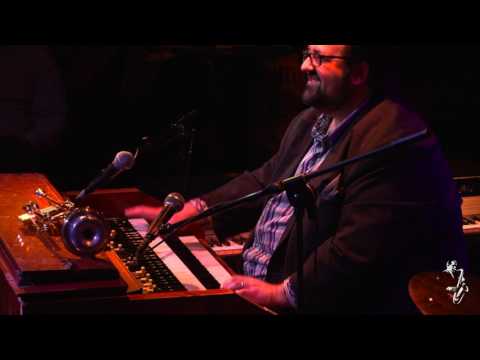 A prodigious talent at an early age, Joey began taking a strong interest in the organ. At sixteen he signed an exclusive recording contract with Columbia Records, releasing his first record "All Of Me" at seventeen. This record was single handedly responsible for the great resurgence of the Hammond sound in popular music. Also in his seventeenth year, he was called on by the great Miles Davis to join his band, and toured Europe. It was at that time that Joey, inspired by Miles's sound, picked up the trumpet & started playing. At eighteen, Joey began touring with his own quartet. At twenty-two, John McLaughlin called him along with drummer Dennis Chambers, to form the group the "Free Spirits". This band toured extensively for four years. Joey has been around the world and back dozens of times with his own trio, he has also played and recorded with some of the greatest musicians in the world such as Ray Charles, David Sanborn, Arturo Sandoval, Benny Golson, James Moody, Elvin Jones, Jimmy Cobb, George Benson, John Scofield, and many more. He has won the Down Beat Critics poll eleven times & the Readers poll ever year since 2005 along with countless Jazz Journalist & other Jazz awards. In 2004 Joey was nominated for a Grammy for his record "Falling In Love Again", and again in 2010 for "Never Can Say Goodbye" & in 2014 for "Enjoy the View".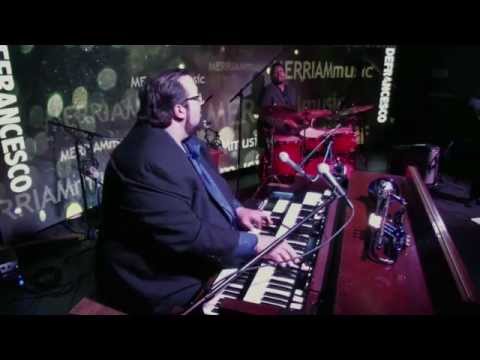 New York based drummer, Jason Brown, has been a driving force behind major artists since the early days of his career. A graduate of Oberlin Conservatory, Ohio; Brown learned his trade under the tutelage of Billy Hart. For seven years he toured and recorded with Grammy nominated vocalist & composer, Carmen Lundy. He has also worked with numerous international artists such as Pat Martino, Lizz Wright, Cedar Walton, Wayne Escoffery, Kurt Rosenwinkel and Amina Figarova.As a leader, Brown has been a featured artist with the Jazz Philharmonic Orchestra of St Petersburg and has toured with his own Quintet throughout the USA, Ukraine and Russia. Jason joined Joey DeFrancesco in 2014. His sensitivity, explosiveness & hard driving sense of swing are what make him the perfect match for Joey D.
Music has been an integral part of Dan Wilson's life since his beginnings in gospel music. Upon hearing a Wes Montgomery record in a relative's basement, Dan decided to pursue a career as a musician. Since then, he has spent more than a decade honing his craft. Dan received his Bachelor's Degree in Music & Liberal Studies from Hiram College. His passion for Brazilian music led him to the city of Rio De Janeiro in to conduct research for his Masters Thesis which he defended successfully at Youngstown State University.
(Check out this incredible footage of Joey holding it down with two guitar legends Pat Martino and John Scofield - this grooves hard!)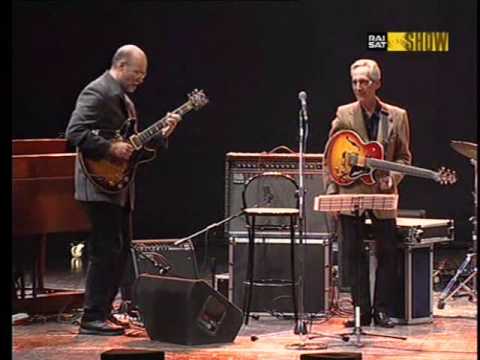 Over the years Dan has enjoyed the honor of sharing the stage with many jazz greats including Russell Malone, Les Mcann, Christian Mcbride, Eric Marienthal and Dave Stryker. Dan also teaches jazz guitar and improvisation at Cuyahoga Community College in Ohio. Dan's playing encompasses all the fire, soul & technique of the jazz guitar greats that have preceded him.
Without losing sense of tradition, the group offers a fresh rhythmic and harmonic approach to modern jazz.
Currently the trio is touring worldwide in support of their latest release "Trip Mode".
Support: The Ronnie Scotts All Stars
+ support tonight: The Ronnie Scotts All Stars with Special Guest vocalists Emma Smith (Mon) and Natalie Williams (Tues)
Monday's band line up: Alex Garnett (tenor sax), James Pearson (piano), Sam Burgess (bass) and Ed Richardson (drums).
Tuesday's band line up: is Alex Garnett (tenor sax), James Pearson (piano), Sam Burgess (bass) and Chris Higginbottom
The Ronnie Scott's All Stars are comprised of some of the greatest talents on the U.K scene, including some of our most regular performers James Pearson (piano), Sam Burgess (bass) and Pedro Segundo (drums)
James Pearson:-
Musical Director at Ronnie Scott's and the owner of a ferocious piano technique coupled with a sense of musicality rarely heard, James Pearson is one of the most exciting musicians to have emerged from the U.K in the last 25 years. After working with him, the late jazz legend Sir John Dankworth declared: "James Pearson is an exceptionally gifted artist. His masterful playing makes him head and shoulders above the rest of his contemporaries. He shows signs of true greatness".
Sam Burgess:-
Double Bass Despite only being in his early 30's, already Sam is a stalwart of the UK jazz scene. As well as appearing on numerous film soundtracks such as 'Bridget Jones's Diary' and 'Hannibal'. Sam's thumping, pounding, relentlessly driving bass lines have been heard accompanying the likes of Bob James, Billy Kilson, Gary Novak, Joe Lock, Dave Kekowski, Guy Barker, Dave O'Higgins, Pete King, Gareth Williams, Claire Martin, Jim Mullen, Alan Barnes, Tim Whitehead, John Horler, Gwyneth Herbert, John Dankworth, The BBC Big Band and Robbie Williams.
Pedro Segundo:-
At 22 years old Pedro Segundo, Portuguese drummer joins the James Pearson Trio at Ronnie Scott's Jazz Club.
Born and raised in Lisbon, picked up the drums seriously at the age of eight starting studying classical percussion a year later. In June 2011 he graduates from Guildhall School of Music and Drama in Timpani and Classical Percussion. His musical ability combines a blend of styles creating a unique sound on the drum set. He has played regularly with Dennis Rollins, Femi Temowo, Mário Franco, Cleveland Watkiss and many other artists touring in festivals all around the globe.
Other regular performers include:
Dave Ohm (drums), Natalie Williams (vocals), Alex Garnett (sax), Nigel Price (guitar), Steve Rushton (drums), Polly Gibbons (vocals), Alistair White (trombone), Gary Baldwin (hammond), Al Cherry (guitar), Matt Home (drums), Alan Barnes (sax), Ralph Salmins (drums), Arnie Somogyi (bass), Mark Smith (bass), James Nisbet (guitar), Pete Long (sax), Gerard Presencer (Trumpet), Dave O'Higgins (sax), Alec Dankworth (bass), Steve Fishwick (trumpet) and others...
To find out more, please go to:
www.myspace.com/thejamespearsontrio