Booking now closed, a few tickets still left on the door.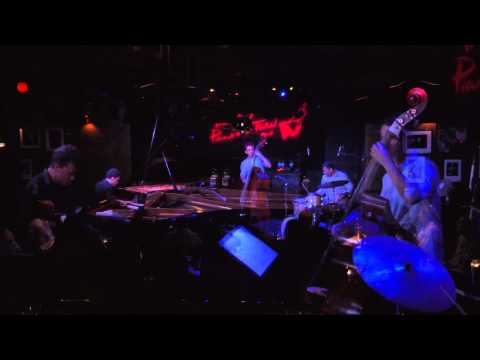 Lineup: Jacky Terrasson - Piano, Thomas Bramerie - Double Bass, Lukmil Perez - Drums.
Ronnie Scott's presents the welcome return of French-American star Terrasson and his world renowned trio whom first wowed audiences here in 2014 during the International Piano Trio Festival. He'll be performing material from his latest album 'Take This' released June 9th 2015 on Impulse.
« Take This » is Jacky Terrasson's first album under the prestigious Impulse! Label. In this recording, Jacky reveals every facet of his inspiration in a meandering conversation between post-bop, pop, hip-hop, African, Caribean, and even classical music. With an eclectic line-up featuring American bass player Burniss Travis (Ambrose Akinmusire, Robert Glasper, Q-Tip, Mos Def, Marc Cary), Cuban drummer Lukmil Perez (Tito Puente, Giovanni Mirabassi), Malian percussionist Adama Diarra (Dee Dee Bridgewater, Salif Keita, Tiken Jah Fakoly, Toumani Diabaté) and French human beat box virtuoso Sly Johnson (ex Saian Super Crew, Camille, Eric Truffaz), Jacky Terrasson has opted for a versatile, multifarious approach that exemplifies the protean nature of jazz while retaining its afro-american legacy. Under the artistic direction of Jean-Phillipe Allard, one of the best jazz producers of these last 3 decades (Charlie Haden, Randy Weston, Abbey Lincoln, Stan Getz, Ornette Coleman).

Jacky Terrasson has been hailed by the New York Times magazine as « one of the 30 artists most likely to change American culture in the next 30 years ». French weekly Télérama described him as the most widely travelled of all jazz pianists, "a piano player of exhilarating happiness, one who can play his audiences straight to euphoria". To learn more about Jacky Terrasson: http://jackyterrasson.com