We have now sold out of our pre-allocation, you can still get tickets on the door - simply show up at doors open time.
From Monday to Saturday and following the main act, Ronnie Scott's presents UK's finest talents in the Late Late Show. A late night 'blowing session' where invited guests and musical celebrities such as Stevie Wonder, Esperanza Spalding, Marcus Miller, Robert Glasper, Lady Gaga, Christian Scott etc who happen to be in town are showcased – you never know who might drop by! Doors 11pm (weekdays) & 1am (weekends).

Tonight, the Late Late Show presents… STEVE FISHWICK Quartet "Wahoo!" a tribute to Duke Pearson presented by ALEX GARNETT!
Steve Fishwick is widely considered to be one of the best jazz trumpet players ever to come from the UK, and is rapidly gaining a global reputation thanks to his flawless technique, and his beautifully flowing, harmonically rich improvisations. He is one of an increasing number of trumpeters who have been heavily influenced by the melodic approach of the late great Kenny Dorham, a figure often overlooked (and undeservedly so) in the pantheon of Jazz Trumpet Legends. As well as "K.D.", Steve cites Art Farmer, Miles Davis and Woody Shaw among his favourite players, but his style is very much his own. Trumpet great Wynton Marsalis recently said about him "Steve has his own style. He plays from the bottom to the top of the horn whilst maintaining the integrity of the chords. I can't think of another trumpet player that can do what he does." Legendary Jazz critic Ira Gitler had this to say 'My question is where has Fishwick been hiding? Hip middle register melodious bebop, but when Steve lights his wick he becomes a flying fish, soaring above the waves, totally in control!'
Artist Website: http://www.stevefishwickjazz.com/
FEAT: STEVE FISHWICK trumpet, ALEX BRYSON piano, DARIO DE LECCE bass & MATT FISHWICK drums.
Click The Video Below For An Idea Of The Late Late Show (actual band on the night varies...)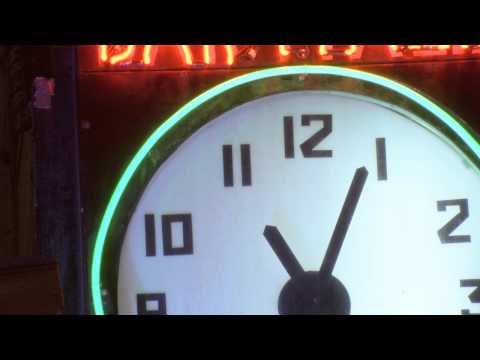 "We haven't had anything like this in New York for over twenty years". Wynton Marsalis

The Ronnie Scott's Late Late Show!

MONDAY - THURSDAY 11pm-3am
FRIDAY - SATURDAY 1am-3am

ENTRY ON THE DOOR OR PREBOOKING AVAILABLE MONDAY TO THURSDAY

£10 in advance, £12 on the door, £6 Students (with ID), FREE entry to MU, Club members and main show ticket holders

In 1959, saxophonist Ronnie Scott opened the door to a small basement club in London's west end where local musicians could jam. Today, it is one of the world's most famous jazz clubs attracting packed houses and the biggest names in jazz and popular music and Ronnie Scott's welcoming, stylish setting is also home to London's coolest late night hang.

Each night Monday to Saturday, after the main act, Ronnie Scott's presents the Late Late Show, where some of the UK's finest jazz talents take to the stage for a late night blowing session.
More information about Alex Garnett, Here...